World's youngest medical scientist, an ambassador of Peace is also an author, activist, philanthropist.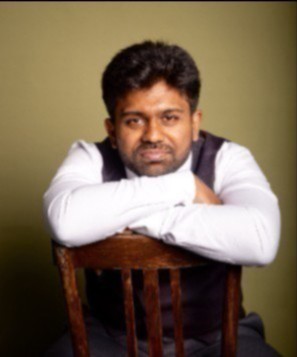 Never give up your passion!
Never give up things without fighting!
Never give up things because they take time!
Never give up things that get you success because one or the other day you will be thanking yourself for never giving up!"
When Yethindra Vityala says these words, he is telling them not from a book he read, but from the pages of his own life. How do I introduce him to you? Should I call him a doctor? Or a researcher? Or a philanthropist? Or an activist? Or a record-setter? Or an author? He dons multiple hats and studs them with passion, commitment, endurance and compassion. Let's know more about Yethindra Vityala, a young man from Telangana whose story is sure to inspire you.
Strong Educational Foundation:
Dr Vityala Yethindra was born on 10th January 1997 in the Warangal district of the southern Indian state of Telangana. His father Vityala Thirupathi was a businessman while his mother Anitha is a homemaker. Yethindra completed his 10th standard from Tejaswi concept High School, Warangal with 9.2 CGPA and went on to finish his 12th standard from S.R. Junior College for Boys, Warangal, Telangana with a percentage of 91.4. He further proceeded to pursue MD in General Medicine from International Higher School of Medicine, International University of Kyrgyzstan, Bishkek, Kyrgyzstan with an 81% between the years 2016 and 2021. Meanwhile, he did not just keep completing his course but has also enrolled in and completed 51 courses from reputed universities from Asia, Europe and America along with organizations such as the American Heart Association, World Health Organization, Harvard Medical School, Institute for Wellness Education, Canberra Institute of Technology, and the University of Derby, etc in the year 2018-19. Ever since childhood, Yethindra was a curious mind whose interest was inclined towards learning new and challenging things. Whatever was found intriguing to him, would become a matter of his study. He loved playing cricket and read extensively about life stories, science and medicine. He also loved travelling to new places and also learnt new languages like Russian, Spanish fluently along with English, Hindi and Telugu, while gaining the reading ability of Kyrgyz and German.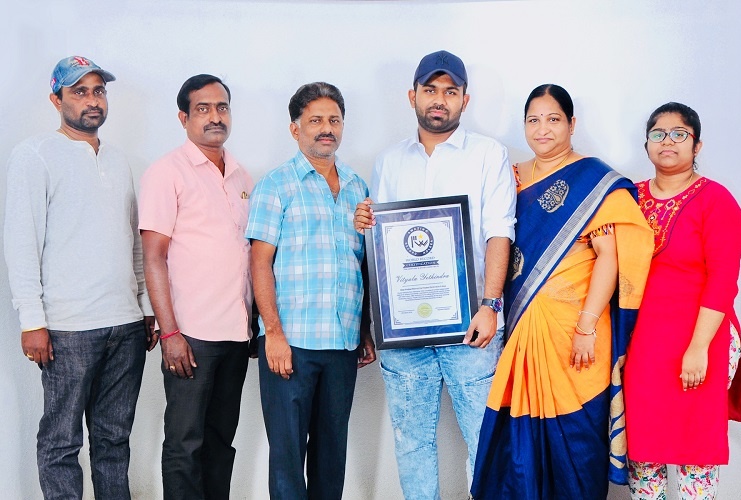 A Change In The Aspiration:
Yethindra always wished to become a professional cricket player but when life gives you strong reasons, your course changes for sure, isn't it? In the same way, the death of Yethindra's grandfather along with a few family constraints instilled in him, the passion to study Medicine. "Because of many disheartening experiences in the past, I planned to make my dreams come true and worked very hard in five years course of study. I always want to be different from others and I don't like when I am compared with anyone", Yethindra told the BOA. This young man, who has completed 51 courses in nine days, has also authored books namely "Essentials of Hematology: Inside Hematology," and "The Historical Development of the Heart i.e., from its Formation…"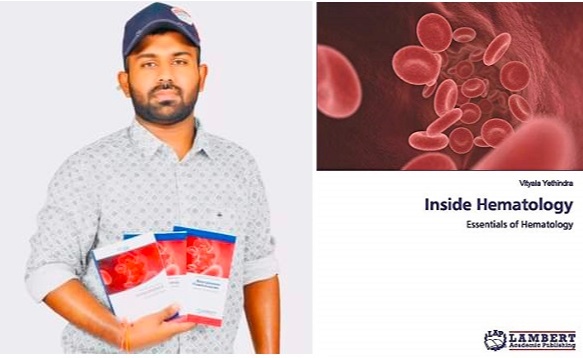 He has evaluated the safety and efficacy of drugs such as fluoxetine, and doxycycline in-vitro, umifenovir, heparin, itolizumab, and rivaroxaban in patients with COVID-19 and acquired successful results. Yethindra has reported and published rare cases of diseases such as frontal lobe epilepsy, neurofibromatosis, and ischemic stroke. His significant research activities in the past three years included breast cancer, Alzheimer's disease, breast tuberculosis, stroke, leprosy, and COVID-19. He led several campaigns like Power of your intelligent minds (2016-2018), About the status and prospects of gerontology and geriatrics in the Kyrgyz Republic in 2019, Current aspects of disability in the Kyrgyz Republic in 2020, Ethical issues surrounding false information about coronavirus disease, Coronavirus disease 2019: Ethical and Epidemiological Issues with Clinical Trials etc. From 2019-2021, he helped 23 peers and 34 PhD students from Kyrgyzstan with academics and research methodology.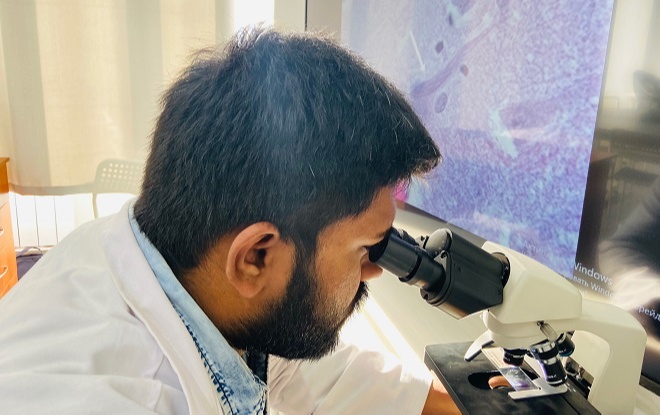 Crossing The Path Of Obstacles:
Yethindra who was inspired by various iconic personalities like Swami Vivekananda, Subash Chandra Bose, Kamal Haasan, Mahendra Singh Dhoni, Nikola Tesla, Bidhan Chandra Roy, Martin Luther King, and Che Guevara, did not deviate their path in terms of reaching his goals despite numerous challenges. Recollecting the experiences he has had in his medical school, he said, "When I got admitted to medical school, I faced discrimination from some of my peers and teachers. I was patient and accepted every adversity with a smile and overcame issues". Seeing his tremendous achievements, Mr. Joel Davis and Mr. Vaddiraju Ravichandra helped him through his difficulties and supported him.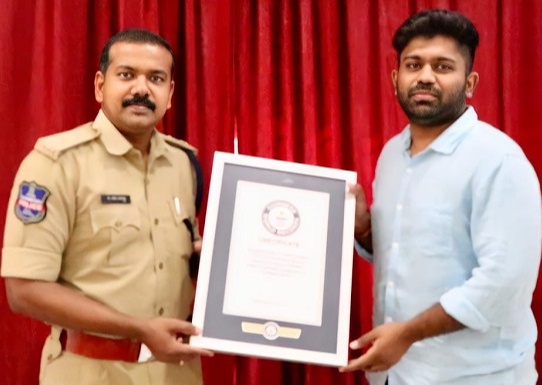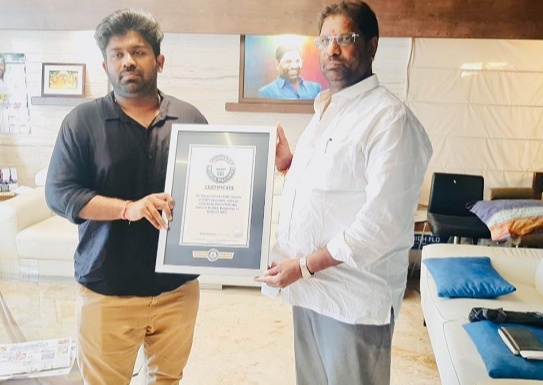 "I remained very enthusiastic about my work, although many technical and health issues arose. I overcame obstacles using problem-solving skills, patience, and hard work", shared Yethindra. "Even though most of my medical researches initially are unsuccessful but I never gave up, I tried again and again, rectified, updated, learned, and then after one year in 2019, I am successful in my medical researches", he said. Yethindra was the only foreign undergraduate medical student who has worked voluntarily in the COVID-19 ward of City Clinical Hospital No.1, Bishkek, Kyrgyzstan for 18 hours each day for six months, during the crisis. Yethindra was affected by covid twice and was hospitalized once, still didn't give up on selfless service.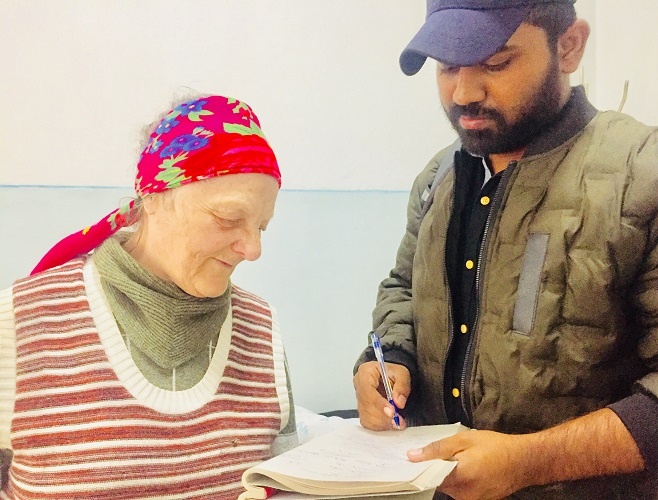 Recognition To The Man Of Excellence:
In July of 2020, Yethindra was honoured with the Mahatma Gandhi National Award 2020 from Mahatma Gandhi Global Peace Forum for his contribution, dedication, and devotion towards humanity, peacebuilding, and brotherhood. In the August of the same year, he was awarded the "International Distinguished Young Researcher 2020" from Green Thinkerz for his contributions to medical research. In December 2020, he received the honorary doctorate (Doctor of Science) for specialization in Social Services from Global Peace University (USA) and was acknowledged as an ambassador of peace from Mahatma Gandhi Global Peace Forum (instituted by United Nations Desa) for his outstanding contributions to humanity, and peacebuilding. In February 2021, he was honoured with the Karmaveer Chakra Award 2021 instituted by iCONGO in partnership with United Nations for his contributions to education and medical research. In February 2021, he received MedEngage Award from Metropolis Healthcare Ltd and was tagged as the "Champion of the Champions" for his research works and academics, together with his contribution to the medical literature. In March 2019, he received the world record from World Record Certification Agency and Universal Records Forum for the "Most Medical courses related certificates (51) achieved in 9 days. In July of 2019, he established a world record for being the "Youngest person to write a trilingual book" for his "Essentials of Hematology: Inside Hematology". In September 2019, he has set the world record from World Record Certification Agency for being the "First person in the world to complete 20 medical courses at 10 universities in 9 days."
In 2019, he was declared as the "World's Youngest Medical Scientist" and received world records from six companies and organizations like High Range Book of World Records, World Record Certification Agency, and Assist World Records. In January 2020, he received the world record from the High Range Book of World Records for the "Fastest Research Study Accomplished in the World." In May 2020, for his book "The Historical Development of the Heart i.e., from its Formation…", he received the Guinness World Record for the "Longest title of a book" with 3,777 words and 26,021 characters.
Vityala's Philosophy And His Words Of Wisdom:
Talking about how he sees life, he says, "Being myself is the toughest thing in my whole life because there are a lot of chances where people don't accept how exactly you are and behaviour in your terms, I will be doing only things where I will be thinking of which are positive and good to my heart". He says that he wants to extend help and impart knowledge to many more students of different ages and countries. Going forward, he says that he wants to learn more new things and gain more expertise in his field of work - finding new and repurposing drugs for some diseases.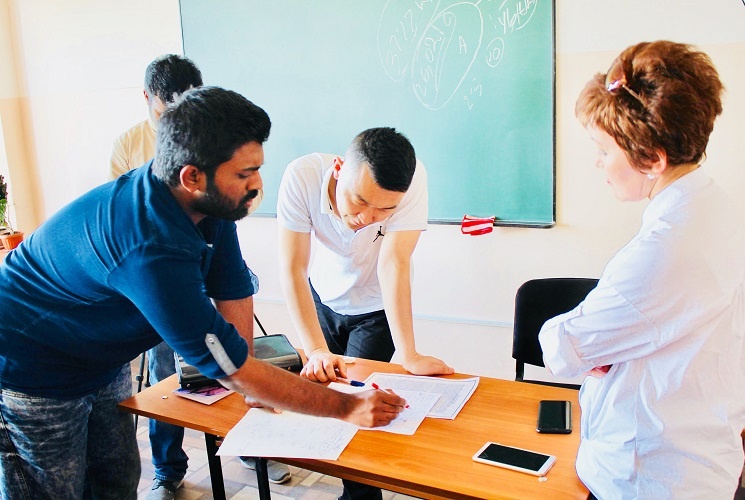 "I have some dream projects and initiatives of working on to combat child sexual abuse, unemployment (secondary impacts of the pandemic), and preparedness in youth for volunteering to strengthen relevantly Sustainable Development Goals for them. In the future, I want to continue as a doctor, researcher, philanthropist, and activist to inspire future generations to work and achieve more through serving humanity and medical research", he shares his mind. He further adds saying, "The five-word sentence I always trusted is 'Never give up and quit.'". He mentions the philosophy of life according to him, "Even if I fall after a failure, I will get up and learn from failures, which is really better than not tried. I am not afraid of failure but rather afraid of not trying because failures/problems make us dig and figure out who we are exactly, what we're made for, and what we're responsible to give back to our life." He advises the younger generation to maintain consistency in order to achieve their goals in life. He advises everyone to never give up before trying. "Patience, perseverance, hard work, consistency and smart work are the keys to success", he concludes.
What amazing versatility! We wish Yethindra great success in all his future endeavours. May he continue to inspire, empower and educate.

Click Here To Know More About Dr. Vityala Yethindra COVID-19 Awareness Campaign.

CheckOut His Book Inside Hematology: Essentials of Hematology

CheckOut His Book The Historical Development

Follow His Work