Cigarette Butts into toys, mosquito repellents. A startup emerged out of losing his job.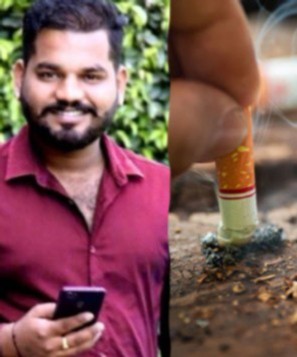 The harmful effects of smoking are known to everyone. The harmful effects of discarded cigarette butts are equally significant when it comes to the matter of environment. Cigarette butts are usually made of Cellulose Acetate, one of the earliest synthetic fibres. When they are discarded, these butts take around 10 years to degrade. When they are discarded on the roads and in the drains, they lead to waste accumulation in an alarming way. Also, the nicotine present in them leads to pollution. Thus, not only puffing cigarettes is harmful, the butts are way more harmful. Though thousands of articles come up every day on the internet regarding this, though every theatre and TV channel play awareness ads on the same, people still don't act mindfully. On this note, few people have directed their work in order to curb the pollution created by discarded cigarette butts. But one man from Mohali found an opportunity to make his living surrounding this concept. Let's get into the story of Twinkle Kumar who makes products from the discarded cigarette butts and is not only earning well but is also creating employment for those who are deprived of a living due to COVID-19 pandemic.
One Loss Paved Way To A New Gain:
Twinkle Kumar hails from Mohali, Punjab. Just like most people, the coronavirus pandemic has snatched from him, his lifeline - his job. This made him think about what best he could do during the lockdown. He pondered over various ideas and watched the YouTube videos extensively in the hope to land upon a good idea. He came across the concept of recycling and upcycling cigarette butts in one of the YouTube videos. He also came to know that one company is already into it. He approached the company and gas learnt the process. There you go, he didn't join the company but has started one on his own.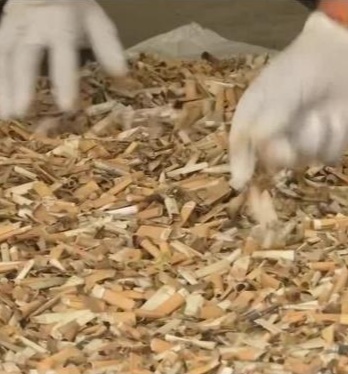 Re-shaping The Discarded Harmful Waste:
Twinkle Kumar started a company that recycles discarded cigarette butts. His knowledge and understanding of the process made him establish an enterprise that converts discarded cigarette butts into toys, mosquito repellents, cushions etc. Though Kumar faced setbacks initially just like every other start-up, the business and products began to be welcomed over a period of time.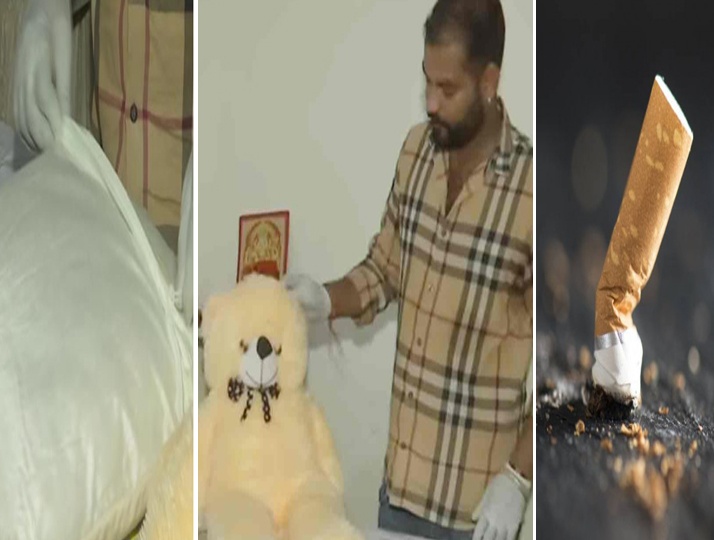 Collection Of Cigarette Butts - A Challenge:
Twinkle Kumar said that collecting the discarded cigarette butts that form the main raw material for his business was a big task initially. For this purpose, he said, he approached numerous business people and everyone he approached, especially women, seemed to be reluctant to collect the cigarette butts at the outset. However, with persistent trying, he could pool up people into doing the task. They could first gather a ton of cigarette butts using which they made pads, toys etc. They sold the initial round of produce and thus the business started to make money. With this money, Twinkle Kumar bought 1-1 boxes and placed them at shops and smoking zones asking smokers to discard the cigarette butts in them. The boxes were placed in smoking zones, near the shops, in public places etc. This made the collection of cigarette butts easier.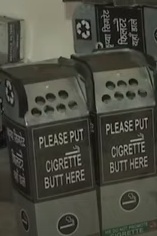 Twinkle Kumar's companion who lived in Noida also assisted him to a greater extent in achieving this. Twinkle appointed local women who involve in collecting, processing, and upcycling cigarette butts. These butts are then processed, chemically cleaned, and made free from the toxic components before they are made into toys, cushions, and mosquito repellents. Thus, as the collection became rapid, upcycling became rapid and so is the production. "We are collecting the butts by installing collecting bins at all smoking zones in public places across the city. We then process and clean the butts chemically and remove the toxic components from them, after that they are used for toys, cushions, and mosquito repellants", said Twinkle.
A Genuine Request:
Twinkle emphasizes the harmful effects of cigarette smoking and urges people to quit the bad habit. To all the smokers out there, he stresses the harmful effects caused to the environment due to improper discarding of cigarette butts. He requests them to dispose of them off in the collection bins so that they can further be used for a better purpose. "We request them to discard the butts at the collection boxes we installed. This way, they not only help us but also help in reducing the environmental pollution", he says. The request can't be ignored as it is not just for the benefit of self but is also for the goodness of the environment's sake. Why can't we take part in something like this that causes good to the ecosystem when we ourselves can't do anything. People like Twinkle, when encouraged, not only benefit themselves with their ideas but also help others taste the fruits of their success. Twinkle, the man who lost his job in the pandemic, is now creating employment for many and has become a ray of hope to others. Kudos to this entrepreneur whose idea is a game-changer.