From a Dhaba cleaner to Tokyo Olympics. This Hockey star misses celebrating with Mum.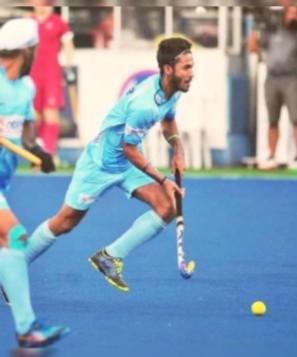 People dream big. But when family conditions or financial constraints cripple them, most of the dreams lie lifeless in the backyards of their houses. People wish to have wings. But when economic status clips their feathers, wings are burnt into ashes. Life goes on but with a dead passion. That buried passion keeps pricking the person every night, in every wake, and every second. While this happens with the majority of people across the world, a few of them try to get their passion to life at some point or the other. Hope and optimism keep driving them towards embracing their desire and one day, they emerge as gems from the soil that was left barren for ages. Such people not only bring glory to themselves but shout the name of their town so that it's heard on the global stage. This story is a similar one that talks about Sumit Kumar from Uttar Pradesh who is selected in the Indian Hockey team that is set to play at the Tokyo Olympics.
A Life Not Wanted By Anyone:
Sumit Kumar was born on 11th May 1997 in a small hamlet called Kurad in the Sonipat district of Haryana. The village that is home to the Jat community is known for its martial arts. Life was too bitter to bear for Sumit ever since his childhood. The financial conditions of the family never gave him or his elder brother, Amit proper opportunities to pursue their interests. Leave behind the aspect of interests and passion, the family couldn't even afford to have two meals a day. Born into a family that didn't even have a small piece of land and that laboured every day to bring bread on to the table, Sumit had to work as a child, to cater to the family. Sumit and his elder brother worked in dhabas on the highway. Hailing from a Dalit background added to their problems. There were numerous nights when Sumit had gone to bed on empty stomach. Sometimes, it was just one piece of roti that satisfied his hunger. Drinking milk was a matter of luxury. Talking about how their days went, Amit said that both he and his brother used to work as cleaners in Ratan Dhaba and Madan Dhaba. "Our family got to eat that day only if we both worked there early in the mornings", he recollected. The two brothers were deeply inclined towards the game of hockey since childhood. As soon as they finished their work in the dhabas, at 5:30 am, they went to the ground to practise hockey. While Amit had to take up the family responsibilities and left playing hockey behind, Sumit continued to play.
Into The Team:
Sumit didn't care for the hardships that his economic instability caused. He kept practising the game and participated in various hockey events while he worked hard for the family's survival. To participate in the inter-district tournament, Sumit recollects that he travelled by train without a ticket just to save money to buy one meal or some fruits. Still, he won the tournament and many more as such. After working in dhabas for around five years, Sumit got admission to the sports hostel in Gurugram. Since then, he stayed in the hostel and took training. He was provided with boarding and food in the hostel. This changed Sumit's life for good. Eventually, Sumit made it big and got a place in the Indian National Hockey team. He emerged as a professional field hockey player who plays as a Forward. Sumit was a part of the Indian team at the 2014 Sultan of Johor Cup too.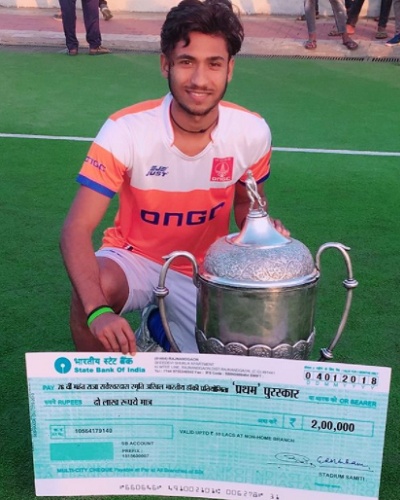 From Sonipat To Tokyo:
When India was shown her 16 hockey players who would represent the nation in the Tokyo Olympics, the list had the name of Sumit Kumar in it. That small hamlet which was not known to anyone until then received high recognition with Sumit Kumar's victory. Sharing his happiness, Amit said, "It's a proud moment for our family. Because of the financial crisis we faced, we both had to work as cleaners and had to go through terrible situations. But today, kicking all of them aside, Sumit, who just focussed on his love for hockey, could make it to the Tokyo Olympics. He made all of us proud." Sumit, who felt extremely happy about being selected for the Olympics, recollected his mother who, they lost to a lung infection in November of 2020. "My mother would have felt very happy, had she been with us today. She never boarded a flight. I told her that I would take her to Tokyo in flight if I get selected to the Tokyo Olympics. Today, when my name is included in the list, she is not around. But I know that she will constantly shower her blessings on me", Sumit said. Sumit, who is training in Bengaluru currently, is also preparing for the UGC NET examination. His aim is to pursue research in History.
We wish Sumit Kumar's story reaches everyone and inspires them to achieve greater heights in life without complaining about the lack of resources and opportunities.

Follow His Work