2nd standard girl has set the world record. Here's how.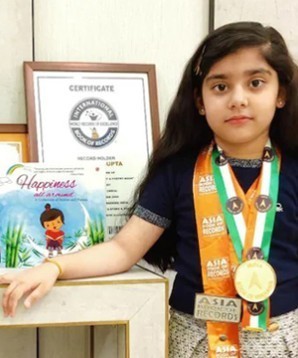 What can you think of a 7-year old's activities? Playing with friends, attending school, doing homework or attending any acting classes. The days of children are being very busy these days. Their 24-hour time frame is packed with so many things that they are unable to sneak out time to explore their interests. Let children have some personal space and time and then see what wonders they create! And again, wonders don't have to be mighty and world-famous. Just release their clipped wings and see what amazing flyers they are! We bring before you, the story of a 7-year-old girl from Ghaziabad who has set world records with her works. Abhijita Gupta's story is here to awe us all today and here we go!
Passion Is In The Blood:
Who has not heard of Rashtrakavi Maithilisharan Gupt and Santkavi Shri Siyaramsharan Gupt? Wondering what this 7-year-old girl has to do with those mighty heads? She belongs to the third generation of these renowned poets. Now I need not tell you that creativity flows in her body as water flows naturally in a river. Abhijita Gupta lives in Ghaziabad along with her parents. Her father, Ashish Gupt is a Chartered Accountant and mother Anupriya Gupta is an engineer- turned entrepreneur. Abhijita, who started writing at the age of 5 is now in her second standard and is 7 years old. Well! When she was four years old, Abhijita was introduced to phonetics like every other child. But this wonder kid went beyond just reciting the phonetics and rhymes by picking up books with bigger sentences to read mesmerizing her parents at the age of 4. Abhijita likes to read extensively. No wonder that the child from a writer's family loves to read. Is it? But right from a nursery? That's amazing. Abhijita's parents instilled the habit of reading in her not by asking her to read or by gifting books. They themselves read books in front of her and seeing them Abhijita picked up the habit. That's how kids learn - by watching.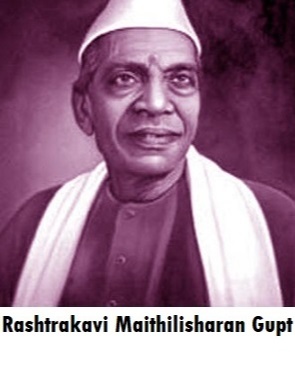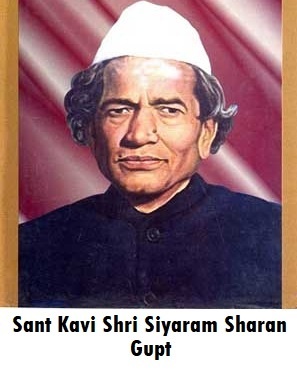 Teacher's Pet:
Abhijita Gupta, the teacher's pet, started participating in reading competitions and spellathons ever since she is in the nursery. This fun-loving little girl with extraordinary observation skills gets inspired by everything around her. Her parents and teachers also keep showing her the positive side of everything as she thinks extensively about. That is why we try to explain the positive side of everything to her because she keeps thinking about whatever she has seen or heard and later expresses it through her pencil," says her mother.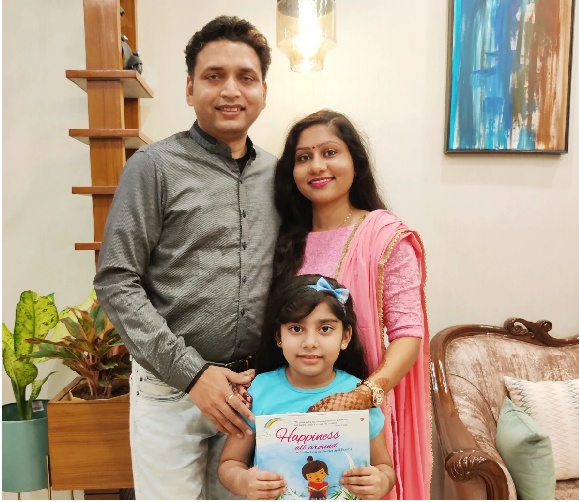 Abhijita's teacher always compared her to a diamond. She always mentioned that Abhijita's parents are blessed to have her. Once her teacher expressed her love for the young girl and wished that she had a daughter like Abhijita. The little girl then told her teacher that she should be happy with what she has.
Little Fingers Wanted To Pen A Story:
One day Abhijita approached her parents and asked for a book and pencil. The parents gave what she asked for least expecting the girl who doesn't even know three- or four-letter words to write a wholesome story on the importance of eating healthy. The first story of Abhijita at 5 years of age astonished her parents, grandparents and her teachers.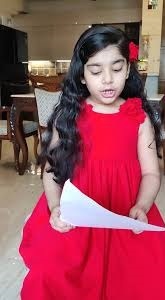 "We were shocked, and so were her grandparents and teachers," her mother says. Abhijita's teacher shared the girl's quick learning skills and her high IQ in a testimonial.
Along with reading, Abhijita loves to draw and play with her Barbie dolls in her free time.
The Youngest Author:
The International Book of Records has recognised Abhijita as the youngest published author. The Asia Book of Records awarded the title 'Grandmaster of Writing' to her. Abhijita wrote a book titled "Happiness All Around" during the COVID-19 lockdown and got it published with the help of her parents. The book is a collection of short stories and poems that interest children.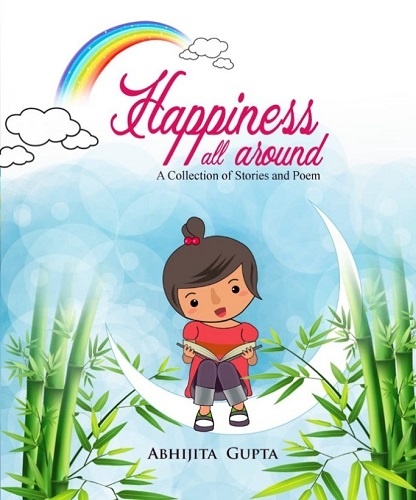 The surroundings and even the little things inspire me. I write about positive things- what I hear, see or feel, said the young author.
Abhijita's favourite poems in the book are 'Mother Earth', 'Let's try, Let's fly', 'Study is my best buddy', and 'Precious Friendship'.
However, her parents had a tough time to find a publisher as everyone was least interested in a manuscript written by a child. After about a month, they finally found a publisher who expressed interest. The publisher met the young girl twice and was convinced with her skills. Then, a mutual agreement was made so as not to edit the content of the book and publish it as it is. The book was not edited for grammar or spelling as the parents wanted it to reflect the innocence of the child. Thus, it was published by Invincible Publishers and is made available both as a hard copy and a Kindle edition.
"Every parent has a dream to be known by his child. For us, it came too soon. Abhijita's book will leave a positive impact on society and inspire kids of her age.", her mother said.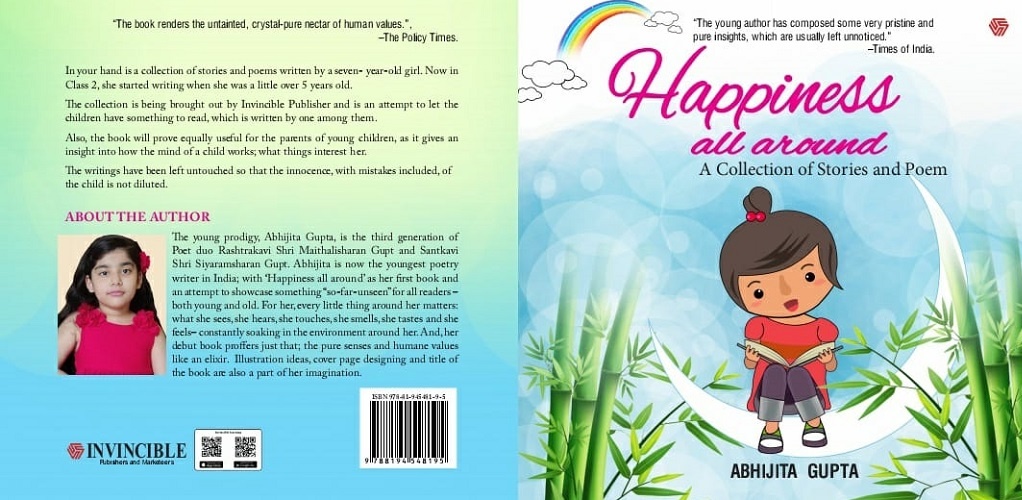 Empathy Is Her Beauty:
Abhijita is now working on her next book in which the focus is centred on the COVID-19 pandemic and its impacts on children. Abhijita who is by nature very caring and helping always shares her toys and other things with her friends. The young author wants to be a paediatrician and help the poor like her grandfather and uncle in whose clinic Abhijita spent quite a good time.
"She said she wouldn't take fees from the poor as they don't have enough money," her mother said.
The young girl also wants to donate all that she earns from book sales to the poor.
"In India, it's very difficult to make people understand that a kid can do something different and extraordinary in writing as well and that such things also interest a child other than dancing and singing," says Abhijita's mother.
Let's wish Abhijita long life and may she reach the apex of where she wants to be in life. May her journey uplift more lives.

For More Updates Follow Her