Manoj the Strongest Man is a renowned international motivational speaker. His mantra "say yes to life and no to drugs"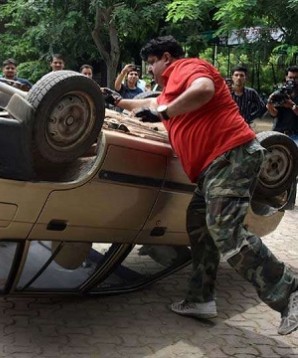 Manoj Chopra, Asia's strongest man was born in 1970, Raipur, India. The 4.9 kg born baby now weighs 170 kg and is 6 feet 5 inches tall. He has been ranked as World's 14th strongest man and got registered his name in Guinness Book of World Record holders. Out of love people also called him by names like "Hercules", "Genial Giant", "Modern Bheem" and "Strongest He-man". He completed his education from Raipur, Chhattisgarh in B.A Honours. He used to be very active in sports during his school times. He became popular after the strongman competition which was held in 2004 when he became the first Indian to participate in the show going on in Canada. Currently, he is associated with Power Team India and has been conducting power feat exhibitions in India and internationally delivering motivational speeches.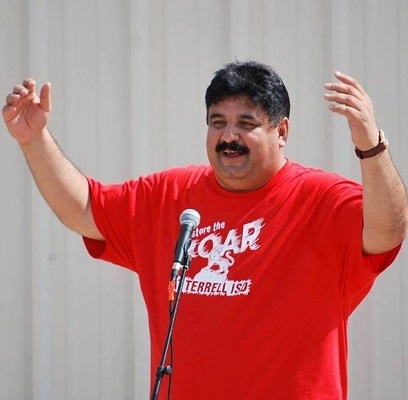 How It All Began For Manoj Chopra
The journey of becoming the strongest man started from an incident in 1996 when he used to live in Bengaluru. He was about to start a travel agency for which he owned six cars but unfortunately lost most of them due to accidents etc.,. Disappointed he was but thought everything happens for the best. His all-time dream of moving from Raipur to Bengaluru to start a travel agency were abruptly shattered. It was an expensive loss though as he didn't even have enough money to repair the cars.
This trauma and stress got to him and made him an angry and a violent Man. To vent out his frustration and anger he soon took to fist fighting.
One day while taking part in a fistfight, he beat up his opponent so hard that the incident eventually made him land in jail. This made him feel very dejected and lonely. His mother, who was annoyed with the incident, said to him that his activities have tarnished his family's name. Even the friends and family shunned him.
World's Strongest Man Competition
One fine day when Manoj turned on his television while flipping between the channels his eyes went on the programme called World's Strongest Man competition. He noticed that there was no one to represent India and that was the day when he dreamed of becoming the World's Strongest Man. "The show changed his mind completely and he desired to represent his country flag in that competition. He worked very hard for achieving it and joined the gym. After his body came to the shape, he participated in India's Strongest Man Competition held in Chennai. Later on, he went for the Asia Strongest Man Competition where he won the title of his name. This made him call for the World Strongest Man in Canada where he was ranked number 14.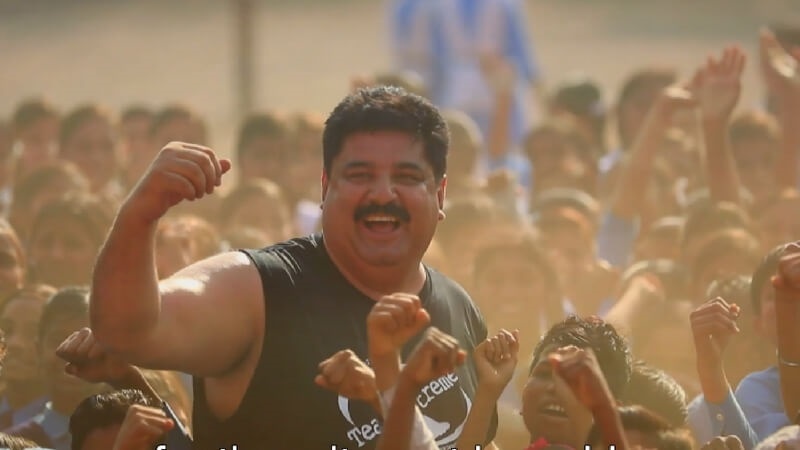 He states that his ancestors were from Punjab, and he was prone of eating Punjabi foods which became the secret of his health. Manoj also adds that he never had consumed gutkha, cigarette or liquors in his entire life. He includes 22 eggs, 6 rice cakes, 6 parathas, milk and 2 litres of fruit juice in his morning breakfast.
An Inspiration For Many
The world has now changed for Manoj and he has been traveling all over the world to motivate and inspire people from different cultures. Manoj has set up a great example for the youth of society by giving a strong message "Say yes to life and no to drugs." He could be truly called as Asia's Strongest Man!
In the past few years, he has presented himself as a motivational speaker in more than 3,000 schools worldwide including India and 40 other countries namely Australia, Athens, Europe, Middle East, Canada, USA, Denmark, Korea, Egypt, South Africa, Malaysia, Vietnam, and Kenya and many more. He recalls his troubled youth and believes that giving the right vision to youngsters can turn their potential of doing something great for society. The youth should not give up easily and fall in the prey of drugs and alcohol, which are available even in the remotest corners of the Earth. He inspires and encourages his audience by stating that no one needs to be perfect from the beginning. You can grow slowly by learning and capturing the opportunities which will lead to a better future.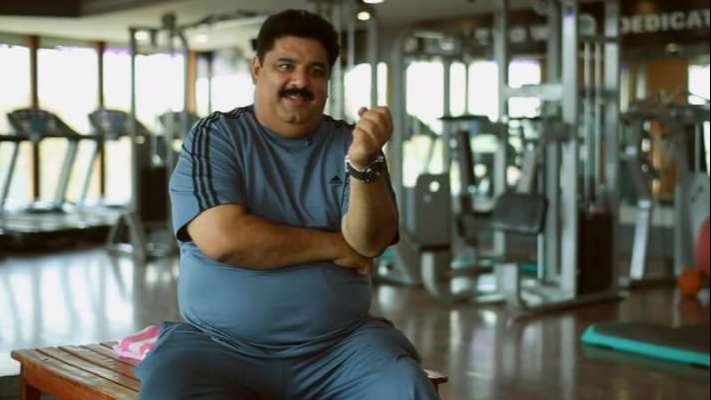 The story of Manoj does not end here, the list of astonishing things one by him also includes feats like blowing a balloon-like a balloon, turning a griddle, tearing thousands of pages of books in one stroke, breaking a baseball stick, an iron rod. Now he has been preparing for a new Kaaranaama by raising the car on top of himself.
Manoj concludes "No matter how difficult life is – never give into the deadly dangerous drugs, alcohol, phones but face the reality rather than escaping".
See His Strength