Her exemplary work in the rural area got her 2021 RAS Rural Achiever in Sydney. Youth is the change maker admits Dione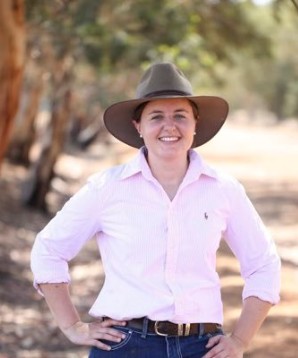 Rurals of any country offer the best of everything. Right from providing food in the form of agriculture, to providing fibre for textile industries through animal rearing, villages have always been the backbones of any nation. Unfortunately, the rural areas and the locals are not brought into the limelight. Though everyone admits the fact that it is the rural population that contribute to most of the everyday happenings in a nation, still, they are unrecognized, they are not talked about, they are looked down upon. But things will start to change if youth step in. What is it that young minds can't do? They bring about a change, they talk about the change, they let the change make constructive noise, they bring glory to the village that was otherwise neglected. And that is exactly what Dione Howard from Australia has done. Let's know about this young girl who was recently named the 2021 RAS Rural Achiever at the Sydney Royal Easter Show.
The Rustic Village And The Love For Land:
Dione Howard hails from Milbrulong, near Wagga Wagga, New South Wales, Australia. She belongs to a family of sheep grazers and she herself is a sixth-generation sheep grazier. Interest in agriculture and sheep rearing was always alive in her. Post her high school education, she went on to finish her degree in Veterinary Science from Charles Sturt University. She then started to work as a District Veterinarian for the Riverina Local Land Services. Along with managing her responsibilities at work, Dione also advocates for the Australian wool industry.
The Young Mind At Work:
Dione always believed that it is very important that the voices of young people in agriculture are heard. It is only then, she believes, that the agriculture sector can dice through its challenges making way for better practices. When young minds come forward to voice the agricultural practices, she says, it can contribute to the buoyancy and momentum of rural and remote Australia. As an advocate for the Australian wool industry, Dione has been representing the Young Farming Champion since 2015. She is also acting as the current Chair of the Youth Voices Leadership team. She is also a participant and volunteer for the AWI Merino Challenge. She acted as the Youth Ambassador for WoolProducers Australia in 2018. Dione, who interned at the Graham Centre for Agricultural Innovation in 2017, addressed at the Australian Farm Institute Round Table Conference in the same year. She also acted as the host of the Leadership is Language series in 2020-21.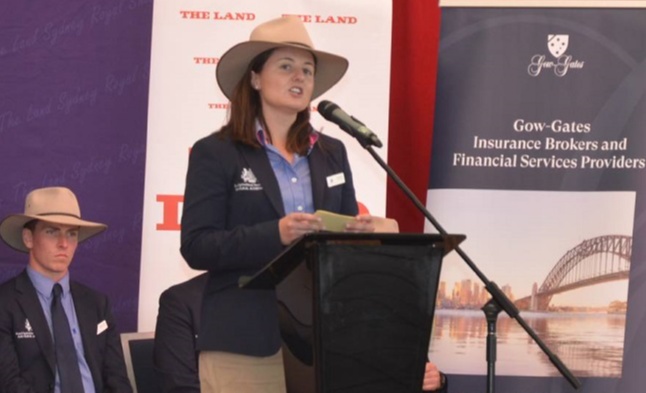 All Claps To The Young Advocate:
It was 11th April and Dione Howard received the recognition she and all those who knew her work were waiting for. She was named the 2021 RAS Rural Achiever at the Sydney Royal Easter Show. The RAS Rural Achiever Award is a "state-wide leadership program run by the Royal Agricultural Society of NSW to recognise future young leaders (20-29 years of age) who are committed to making a significant contribution to their community and to rural Australia." As a part of her Rural Achiever experience, Dione led a team in a debate on the topic, "Are the best of Australia's rural days ahead of it?". Dione nailed the debate as it is something that she is totally into every day. "We are very proud of Dione and her dedication to rural communities and championing rural youth leadership programs such as the Picture You in Agriculture program. Dione is an outstanding young professional and a real asset to our region and Riverina Local Land Services — she thoroughly deserves this award."Ray Willis, the General Manager of Riverina Local Land Services.
All Set For The Days To Follow:
Going forward, Dione will represent NSW in the national Rural Achiever finals to be organised at the 2022 Sydney Royal Easter Show. Speaking about her excitement, she says, "I can't wait to showcase all that it means to be a part of rural and regional communities and to have a career as a young woman in agriculture. The Rural Achiever program has inspired me to continue to build my networks and to make the most of opportunities as they come along. Who would have thought I'd have led an alpaca in the Grand Parade, or been interviewed by the announcer for the main arena? Two things to tick off the bucket list!"
We wish Dione Howard many more accomplishments to fill her basket and may her advocacy continue to bring brighter days to the rural world.

Follow Her Work