If you love K-Drama and K-Pop you should try the Korean way of Gifting. Is it K-Gift?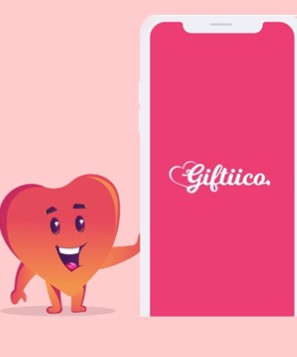 How would you feel receiving a gift? Awesome. Sending gifts to loved ones, friends and family makes us equally happy. We often look for the best gifts to send and make people happy. Sometimes, we also ask for what we want and naughtily make people gift for us. Sending and receiving gifts is a delightful part of everyone's lives. Be it a rose or a piece of jewellery, a chocolate or a showpiece - anything small or big - a gift is a gift that lands smiles on our lips. Okay!! It has become a trend these days to send gifts straight to the doorstep of our loved ones. Just add their address details and the gift appears at their door. But what if you would like to gift something to someone who you don't know well? Who you have just met and liked so much? What if you just had a good business meeting and want to gift something to your newly met partner? You neither know their address to send the gift nor will you be able to ask them for it. There will be such instances where you would feel like presenting something worth remembering to people who you just met and you cannot buy anything on the spot to gift to them. Ji Hyun Chong, the Co-founder, and COO of Giftiicon, a first-of-its-kind personalised gifting app. To know how Giftiicon is different from other gifting apps, websites and sources, read this story and you will be thrilled to know that this South Korean venture is slowly finding its way into the Indian market.
Father's Idea Being Taken Ahead By Daughter:
Nakkyun Chong started a gifting app in 2006 in South Korea and converted the platform into a global business. What started by him is now being supported by his daughter Ji Hyun Chong who acts as the Co-founder and COO of Giftiicon. Ji Hyun Chong studied Visual Arts from the Idyllwild Arts Academy and obtained a Bachelor's degree in Industrial Design from the Pratt Institute. She later went on to pursue Masters in Design from the University of Arts, London. She worked as an Assistant Designer at Slash Projects, Brooklyn, New York where she was involved in product development and was also responsible for the brand product design and packaging design. There, she had an opportunity to work on the custom piece collaborated with Norway based designer Thomas Jenkins and Slash Objects (Norway x New York). She has experience of working for organizations such as Slash Objects, Knoll, and NASA. Before taking charge as the COO, she served as the Head of Design Management for the Bengaluru area in India. Within the one year and 10 months period that she started taking part in Giftiicon's business operations in India, she has got the company travelled over a long way. "As a daughter whose father is a businessman, I was influenced by him either directly or indirectly", she says. This young entrepreneur is now designing the business and leading the team of Giftiicon. Her profile on the company's website describes her as a design thinker who connects design, marketing, and IT who oversees overall operations and develops the team's culture and vision.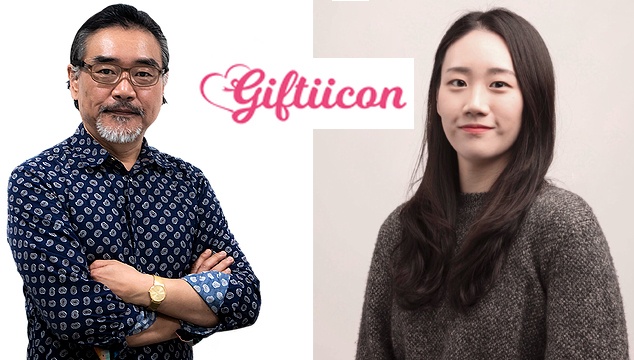 Giftiicon - The Joy Of Gifting Unleashed:
A first of its kind personalised gifting app that provides an emotion-driven gifting and alternative messaging platform aims to bring people closer in today's digital world. Giftiicon's business that was first started in South Korea was a success with over 20 million users and over 13 million transactions every month. With this success, Giftiicon planned to make its way into the Indian scene by establishing its presence in the e-gifting sphere among smartphone users in India. Giftiicon India was started in the year 2019 and is headquartered in Bengaluru. The main aim of Giftiicon is to bridge the gap between people and their loved ones. Giftiicon thus launched a gifting app designed especially for the Indian market. Through this app, customers can send gifts to their loved ones in just 30 Seconds through SMS and WhatsApp without necessarily knowing the address of the recipient. The physical gifting experience that includes choosing, wrapping and personalizing a gift is brought about virtually through this app. "Particularly in the COVID-age when people are socially distanced yet want to retain their human connections, Giftiicon offers the perfect low-contact gifting option for anyone with a smartphone," she says. Through this app, customers can also schedule a gift up to 30 days in advance to prevent forgetting. Last-minute gifting is also possible and allows user to send instant gifts. Forgot an important event and just remembered it at the last minute? Don't worry, your Giftiicon app will send the gift within just 30 seconds and you are saved from embarrassment.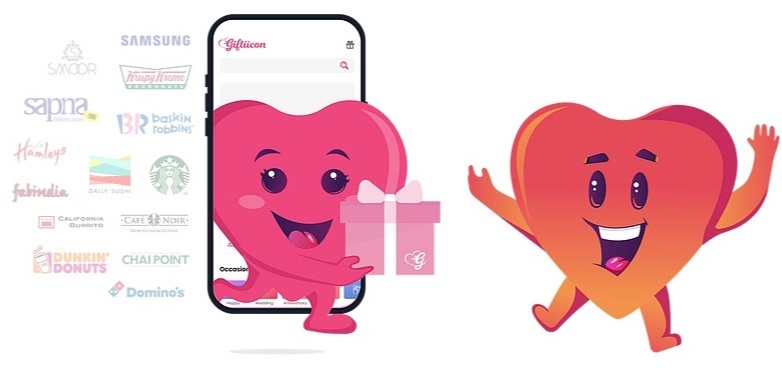 Giftiicon also allows its users to pick from numerous gift categories listed on the platform. One can choose anything from F&B and cosmetics to home decor and flowers. Users can easily send an e-gift to the recipient who can redeem the gift at the store or can also get it delivered. The app also provides a facility to request a gift of their choice. The feature, known as 'Tease' allows one to request the gift they want and once the person accepts the 'Tease', they pay for it and the gift is sent to the recipient.
"At the time of redemption, users have the option of visiting the store to pick up the gift or request a pick-up via apps such as Dunzo, which is Giftiicon's delivery partner", explains Ji Hyun.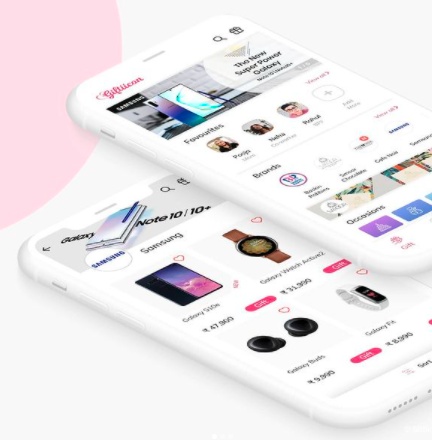 Unique From The Rest:
Giftiicon app is set different from the lot keeping it unique and interesting as compared to its competitors in the market. The app comes with a few interesting features like Instant Mobile Voucher Gifting, Tease Feature (requesting for a gift), and various types of brand categories listed under a single platform. "By checking user's favourite contact's gift wish, they can check what their close friends wish to receive. For mobile voucher gift, users don't require the address to send a gift. They only require a mobile number.", explains Ji Hyun.
When asked about what similarities Ji Hyun has noticed between Indian and Korean markets, she said that the consuming pattern of the youth where they earn more and spend more is one thing that she found in common. She further said that the consumers in both places are technologically active and are "quick adapters." She mentioned that the curiosity towards something new and fear of missing out on-trend are also the common things that she noticed in both countries.
Embracing The Competitors:
Ji Hyun says that the biggest competitors of Giftiicon in India are Qwikcliver, Ferns N Petals (FnP), and Floweraura. This young entrepreneur made a strategic plan and decided to onboard their competitors. Giftiicon successfully onboarded FnP and Floweraura and is looking forward to onboard more prominent, national, and regional brands on the platform.
Plans For The Future Expansion:
Giftiicon that has already hit $4.5 billion in 2020 with over 24 million users using the platform and over 20 million transactions taking place every month, is on plans to expand its reach with more strategies in place. Along with onboarding renowned brands, the app also is looking forward to enabling group gifting options facilitating many to one gifting. Also, to make Giftiicon a pan-Indian brand, Ji Hyun Chong is looking forward to expanding to Tier-1 cities by integrating more delivery partners into the loop.
What are you waiting for? Experience the joy of gifting without any registration requirements and personal information filling and connect with your loved ones whose birthday parties you have been missing due to covid restrictions. Grab your smartphone and embrace the low-contact gifting option today! We wish the young and dynamic team of Giftiicon all success in the years to come.

Know more About The Giftiicon

Follow Giftiicon For More Updates