Watchman by night, student in the day and now a Professor at the IIM. Focus and hardwork always pays.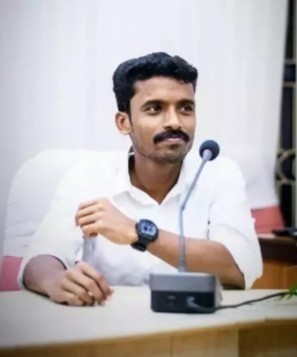 "I wanted my life to inspire youth who are struggling to find success—my success should inspire other people's dreams.", says Ranjith Ramachandran who has donned the hat as an Assistant Professor in IIM. While there are so many professors working in reputed institutions of India, Ranjith Ramachandran became the talk of today just because of his journey through which he got there. The son of a tailor who worked as a watchman made it to become the faculty at India's prestigious institution and that's what gives us the right amount of motivation for the day to kick off the complaints about life.
Humble Life With Eyes On Tall Goals:
Ranjith was born to a tailor, Ramachandran and his mother was a worker with Mahatma Gandhi National Rural Employment Guarantee Scheme. Ranjith, the eldest of three children, who was born in Kerala's Kasaragod district lived with his family in a small hut. The 400 square feet house has a kitchen with two chawl-like rooms with a polythene sheet covering the leaky roofs. Ranjith, who finished his higher secondary school, desperately looked for a job so he could support his family financially. His search got him a night watchman job at a local BSNL telephone exchange for Rs 4,000 a month where his main duty was to ensure uninterrupted power supply. "I had to support my younger brother and sister, both students then.", he recollected. He then joined Pious Xth College, Rajapuram to pursue an Economics degree. During this time, he went to college in the morning and worked as a watchman at the telephone exchange in the evenings. This continued for five years until Ranjith completed his Masters degree from Central University, Kasaragod. "For five years, during my degree and postgraduate days, I lived at the telephone exchange. From college, I went home only to eat and was soon back at the exchange on guard duty. I had converted the exchange into my study room as well as living room.", mentioned Ranjith. After Ranjith finished his post-graduation, he proceeded to do PhD at IIT-MADRAS. But things were not the same there. Ranjith, who hadn't even moved out of his district until then, didn't know even a little of English. "When I landed in IIT, I could not even speak English. I had never moved out of Kasaragod. In fact, at one time, I wanted to quit the PhD programme,'' recalled Ranjith. But Dr Subash Sasidhaaran, Ranjith's guide and his wife Vaidehi came to his help. "Prof Subash, who was my guide, encouraged and convinced me that my decision to quit the course would be wrong. I decided to fight against the odds and nurtured a dream to become a faculty at IIM.", says Ranjith who was awarded a PhD degree a year ago. Ranjith received a stipend at IIT-MADRAS, a portion of which he sent to his home so that it would be of great help to his sister Ranjitha and brother Rahul who were pursuing professional courses. Ranjith, who belongs to the Scheduled Tribe category, said that he had never required reservation in his academic life.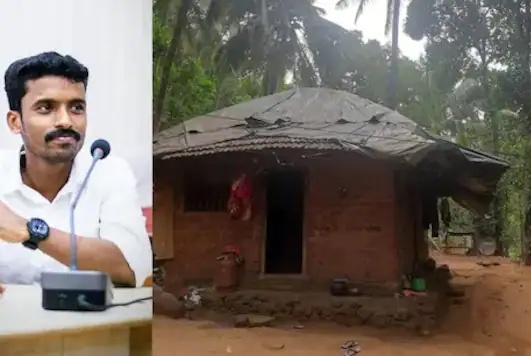 The Gates To A New Life Opened:
Ranjith, who has been associated with the Christ University, Bengaluru for the past two months, should join the IIM-Ranchi within the next three months. "I have to join IIM-Ranchi within the next 90 days. Before that I would have to wind up my career at Christ University, Bengaluru,'' he said. Ranjith, whose parents never put him in their aspirations and expectations, didn't ask him to do something in specific. With hardly anyone to guide him during his growing academic years, says that it was education that kept him empowering. "It was as if I was set afloat, St. Pious College taught me to speak on the stage. The Centre University of Kerala opened the windows to a world outside Kasargod," he said with gratitude filled his eyes.
To Inspire Others:
On 9th April, with the caption that read, "An IIM professor was born here," he posted a picture of his dilapidated tiled hut covered with a tarpaulin sheet on social media. The post went viral and Ranjith was looked upon by the world for his grit and determination.
"I never thought the post would go viral. I posted my life story, hoping that it would inspire a few others. I want everyone to dream good and fight for their dreams. I want other people to get inspired from this and find success," he told the media. The Finance Minister of Kerala, T.M Thomas Isaac took to Facebook to congratulate Ramachandran. "The lives of people like Ranjith, who refuse to get discouraged due to various crisis and use education as a weapon to overcome social and economic backwardness, are an inspiration to all," he said.
That's true indeed. From working at nights to becoming a successful man in his twenties, Ranjith is a true exemplar of human will and grit.