Mumbai's Vikram Mehta is the best wedding planner who makes the big day special for the couple.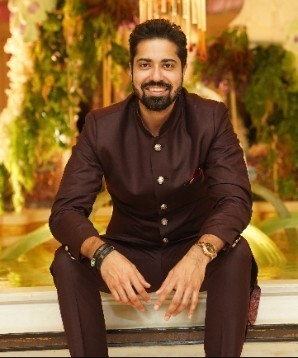 He has successfully managed several high-profile clubs and restaurants in Mumbai, including the Club Royalty (formerly Poison) and Prive Resto Bar. Call his name and you will remember the big fat weddings as well as the largest events and concerts in India. Mumbai-based event planner; Vikram Mehta has made it big in the sphere of event management by making his reach global.
Fat shamed But Never Felt Discouraged:
Vikram Mehta was born and brought up in Mumbai who completed his Class 12 from Andrews School in 2003 and went on to pursue a Bachelor of Commerce from Mithibai College. At school, Vikram was known for his outstanding communication skills and had many friends. But things changed when he joined college. In college, he suffered from people who prioritized 'looks' over friendship. As Vikram was a chubby boy, he was constantly fat-shamed and no one loved to be in his company. Vikram took it as a challenge and shed those extra pounds after which people started welcoming him into their batch. But Vikram didn't feel comfortable at this and thus made very less friends in college. After his graduation, he decided to pursue M.Com and alongside, took up a part-time job at events. His first job was to give away flyers for Rs 700. "Then there was a New Year's bash coming up with Sonam Kapoor as the celeb attraction. I started selling tickets and ended up becoming the highest ticket seller," recollects Vikram. While the organizers recognized his skills and invited him to partner with them, Vikram, who did not like the offer, decided to kickstart his own venture. Thus at 23, he laid foundations to his own startup Red OM Entertainment with his partner Sapna Lalla. The company organized events at bar clubs with international DJs. By 2009, Red OM's annual revenue reached Rs 1 crore. The company also managed Shah Rukh Khan's launch party for the movie Don and handled events of Hrithik Roshan and Sanjay Dutt. They also organized award shows. Again, things started changing slowly. "The DJ culture wasn't hep anymore, and I had moments when I wanted to go off the radar, I felt I was in a mediocre space, though I was earning well. That was the moment I decided to make a shift," shared Vikram. He quit Red OM that is still in operations under his partner. He later joined another event management company called Percept, as CEO. But his father advised him to start his own company instead of working for others.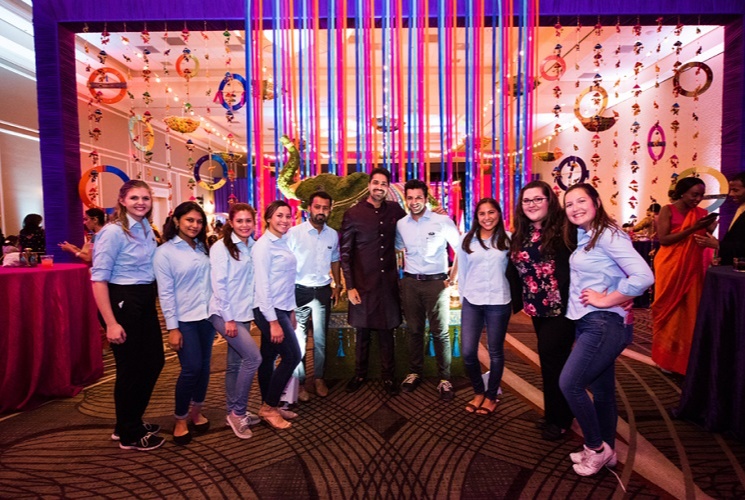 A Quick Turn of Events:
Just then, while Vikram was giving a thought about his father's suggestion, he received an invitation to a wedding in Bangkok. It was the wedding of his friend's sister and Vikram helped them in picking the right choices for various events, the DJ and décor. Vikram managed to plan the entire event with just two people as his associates. Later came another call where he organised a wedding at the prominent Jagmandir Palace in Udaipur. The next was at Alibag. Will all this being lined up, Vikram got the key to unlock his journey to setting up his own business. He thus laid foundations for Mpire Events in 2014, a Wedding and Events management company, with just Rs 30,000, his experience in the field, one staff and a second-hand laptop.
Mpire Events:
Mpire events, registered in the name of Siddhachal Enterprises Private Limited has its office in Bandra, Mumbai. Along with five full-time employees and 17-18 seasonal employees, the company also hires freelancers at the places where the weddings are conducted. Mpire Events scaled up globally and cover places like Hawaii, Florida, Washington, Thailand, Sri Lanka, Middle East, Malaysia, Hong Kong, Goa, Jaipur, Udaipur, Mussoorie, Kerala, Bangalore and Chennai. The company takes pride in being the first and only wedding planning company to plan a wedding at the Walt Disney World, Orlando in July of 2018.
The company does about 17-18 destination weddings in a year and have organized weddings in Sri Lanka, Thailand, Malaysia, Hong Kong, Dubai, Goa, Jaipur, Mussoorie, Bengaluru, Kerala, and Chennai.
Storming Challenges:
If you think that it's all a smooth-sailing journey, and then know that it's not. Each project that the company takes up needs meticulous planning and perfect execution. While it is evident that so many things can go overlooked at a wedding, Vikram and his team should always be on their toes with a backup plan ready. "The biggest spoilsport can be the weather especially for outdoor weddings," shares Vikram. He narrated his fingers-cross moments to an interview -
"A wedding organized in Sri Lanka gave us anxious moments when a sudden hailstorm came over the place, and the wedding cake, champagne glasses, and almost everything else started flying around. It was scary but we quickly moved to the ballroom of the hotel, where there was a backup cake and a replica dome that we had kept ready for the couple,"
He goes on to share another nervous moment that happened at a wedding in Udaipur - "At a wedding in Udaipur, we had to move a child safely back to the hotel from a boat as the parents were not nearby". In another incident, in Goa, when the taxi drivers were on a flash strike during a wedding, Vikram had to coax around 50 drivers to ferry the guests. He says that they face a lot of challenges like drunken relatives. "But the biggest challenge is dealing with the immediate family members, where everybody wants different things. But I focus on keeping the couple happy - after all, it is their big day, and their vision should come to life," says Vikram. He says that for every wedding, the bridal entry is the most heart-melting moment. "I ensure that it is unique for every wedding.", he says.
Learning from Mistakes:
Mistakes happen and what we learn from them and how we apply the learnings is what matters. Vikram says that mistakes happen quite a lot of times when it comes to organising. "I think it is the smaller slip-ups that help us learn more than the bigger falls", he shared. Be it working with less manpower at a wedding or inviting the couple on stage for cake cutting before the knife had arrived - things can be as silly as they sound but they cause immense stress right at that very moment. When asked in an interview about his biggest learning experience, Vikram said, "I think it was those that taught me about picking the right clients. Working with like-minded people and enjoying the process is key. It's taken me a lot of falls to understand to walk away from individuals, projects, and environments that are potentially a threat to me or my team's peace of mind."
A Rising Graph:
What started with generating an annual revenue of Rs.10lakh rose to as high as Rs.2 crore today. The company scaled up not just in terms of revenue but also with the number and grandeur of events. For his exceptional management, Vikram was already featured in prominent publications like The Wedding Times, The Times Of India, Mid-Day, Hindustan Times, Bombay Times, WeddingSutra and The Indian Express, etc. Mpire has received numerous awards and it was also ranked as Number 2 in the Best Wedding Planners in Asia list by ELLE Magazine. The company has also won the International Destination Wedding Planners award for best Wedding Planner in the Indian sub-continent for 2018 & 2019.
Kudos to the 37-year-old man whose vision and passion for work is showing the way to everyone who aspires to become the most successful businessmen.

Follow His Work

Know More About Mpire Weddings