You can Copy my design but not my creativity boasts the valley's culture revival fashionpreneur.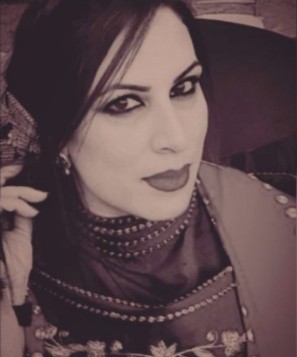 Fashion is not what conservative minds, on one hand, think. When one is fashionable, it doesn't mean they are going beyond the boundaries burning the ethnicity of the region. The taste of dressing doesn't take one away from the roots of culture. On the other side of the coin, there are these people who want to be fashionable yet keep the fragrances of their culture afresh. Every place has its own dressing style symbolising its culture and ethnicity. Dresses specific to that region reflect the true essence of the place. However, their dressing style eventually becomes a routine birthday song. But if the same dress is re-modelled keeping its originality intact, then wouldn't that be a great idea that satiates the quest for fashion while helping one to stick to the cultural roots? That's what fashion designers of today are doing. Kashmir, the beautiful valley, has its own dressing style. Tumaar, Kasaab, Topi are some of the traditional wear owned by the Kashmiris. When they are re-modelled to suit the modern trend, the Kashmiris are loving it. Shehla Arif is the designer behind this transformation of style while keeping the Kashmiri fragrances bound and her journey towards providing the Kashmiri brides, their chosen tastes on their big day is winning hearts. Let's know about the lady who donnes multiple hats of being a costume designer, creative director/head, entrepreneur, theatre artist and a national level sportsperson.
A Creative Genius:
Srinagar based Shehla Arif, has done her schooling at Mallinson Girls School in Srinagar. Since her early days of life, Shehla has been deeply interested in arts but she couldn't pursue them as her father wanted Shehla to study Psychology. "I wanted to go for fine arts but my father suggested I opt for psychology. As per him, it links to arts but I found it of no use.", she recollects. She thus studied M.A. in Psychology from the University of Kashmir. Also, Shehla was inclined towards acting and it would fascinate her since she was young. She didn't leave her love for acting and today, she is one of the prominent theatre artists of the valley. She said, "I have acted at my school level, college level, university-level events and have bagged awards for the best actor". Shehla was also adept at painting, sculpting and creating crafts. For her creative genius, she bagged several awards at various state and national level competitions. She was also a state-level kickboxing and judo player along with being the captain of the national level throw ball team. "I always wanted to do something out of the box and avoid being part of the crowd.", said Shehla. She always craved to create something new but couldn't pursue art as her career option owing to Kashmiri society's non-consideration of art as a career choice. "As fine arts and creative fields were not prioritised as career options in a society like Kashmir so the artist inside me always was on its tippy-toes because there was always a subconscious craving to "CREATE ", she mentioned.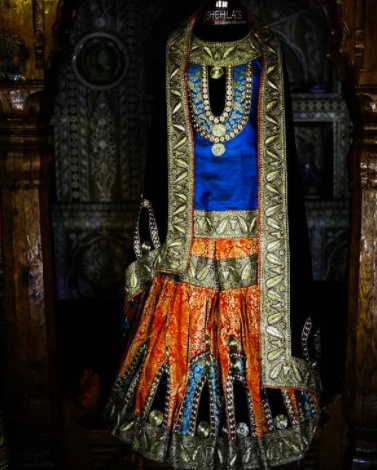 From An Assistant Professor To A Fashion Designer - A Long Story:
After Shehla completed her M.A Psychology, she started to work as an Assistant Cultural Officer. "I worked as an Assistant Cultural Officer though I could have done well as an assistant professor in psychology or I could have become a counsellor but I always wanted to grow as an artist and to work in some creative field where my talent could come to play.", she mentioned. Pertaining to the NAAC visit, several cultural programmes were organised in the college. Shehla involved herself in training the students, writing the scripts, designing the costumes and the stage settings along with her colleague who is later her husband, Mr Rayees Mohi ud din. Also, she wrote, directed and performed a skit along with Rayees which received tremendous response. This performance reached so far that Sony TV's India's Got Talent has selected them. "That was an unexpected and an unanticipated chance when I performed as an actor in front of a camera on national TV, other than that I have never acted in front of a camera.". Shehla and Rayees went to the semi-finals in IGT. Once she came back to Kashmir, she felt a void and wanted to take the creative side of her to a next level. She resigned as the Assistant Cultural Officer and started her own event management company called "Funtoosh ". Shehla served as the creative head and took care of all the creative aspects like stage presence, sets on the stage, costumes, makeup, music, performances etc. Within a short period of time, Funtoosh received a lot of love and appreciation from people and became a well-known brand. After its success, Shehla thought why can't she get the designer in her out. "Now here something struck my mind and pinched my inner designer. While designing for the performers, I realised that there is some place where I can give my creativity a vent and that is designing. So it started from there.", she recollected.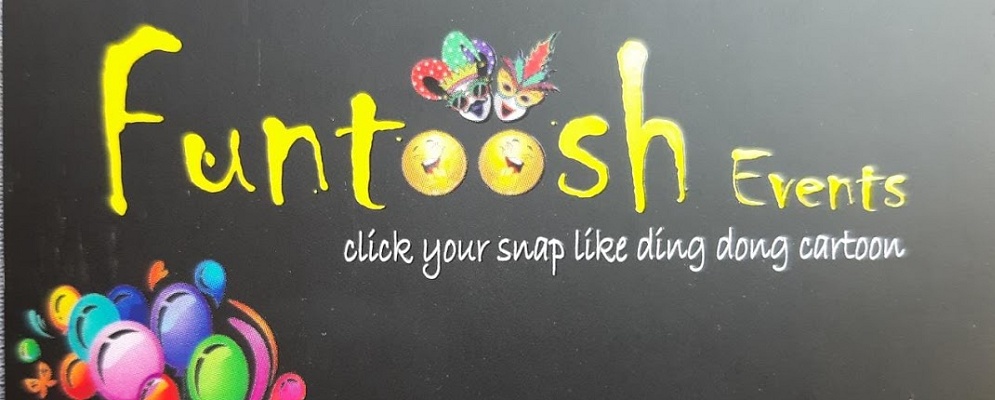 A Trendsetting Designer:
Shehla has always been setting new trends with her designs. She believes in creating new designs to keep up with the growing fashion sense among youth. She also makes sure that the designs she creates are socially acceptable along with preserving the cultural heritage and sanctity. "I always make sure that the designs I make maintain the cultural, traditional bridge and not drag them apart.", she says. She ensures that the cultural essence is not lost while incorporating new designs. Her motto is to revive fashion and promote it on a bigger scale. "I have revived the Kasaab- the burka our grandmothers used to drape. Young Kashmiri brides are happily accepting the revival of our beautiful culture attires by my label @shehlasdesignercollection." She says with pride.
Shehla says that she has revived the century-old attires worn by Kashmiris by fusing different cuts and patterns with the cultural designs. This young designer has got an opportunity to design for a celebrity and upon asking how she felt about it, she said, "The chance I got to design for some celebs have really pushed me, even more, higher and forward on my performance graph and yes it really feels good when you see yourself growing." Shehla says that her designer wears start from Rs.7000. She customises bridal wear according to the requirements and budget of the client. She also started designing for grooms upon the request of her clients who wanted to wear coordinated dresses along with their grooms on their wedding day. As she started receiving numerous requests, Shehla is also looking forward to designing casual wear and it's soon going to out. "If COVID-19 spares us and everything comes on track then I will be starting a separate section where I will be designing for grooms as well.", she said.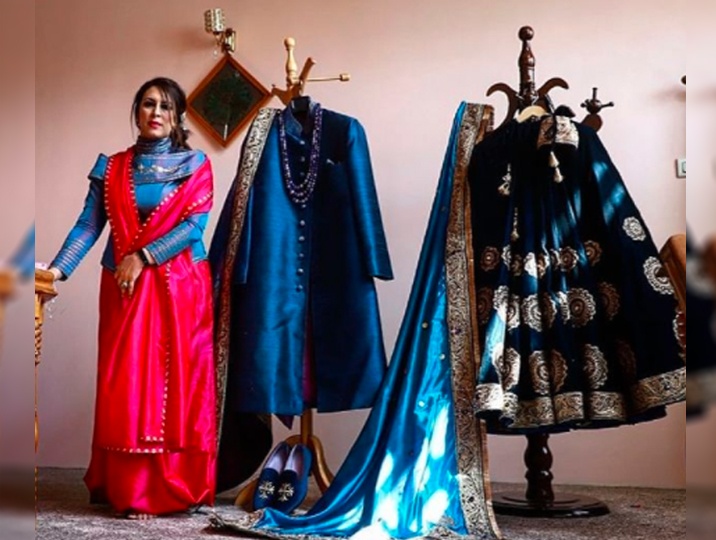 While she hails social media for having given her brand great visibility with more than 50,000 followers, she also feels low about how her designs were copied and sold at half the prices on her label. "It really bothered me, I used to spend hours drawing the design and creating the colour scheme and the next week after uploading the picture on social media, I would see the copy of my designs being sold like hot cakes in the market. But now I am okay with it because now when I see the copy of my designs in the market, it gives me a strangely positive feeling like, yea, people are copying me because they find my work different, they like my designs and they know these designs are really in demand. I am ok with it now because I'm happy and satisfied with the fact that my work stands out because of its quality and originality.", she mentions. However, this lady of multiple talents and immense positive attitude says that she has a huge client base outside India and social media has helped her in connecting with her clients irrespective of the distance limits.
Creativity cannot stop flowing even if someone tries to curb it. It comes naturally to an individual and how the person channelizes it determines their future.

Know More About Funtoosh

Follow Her Work