SAT and ACT cleared in Grade V. Indian origin girl receives John Hopkins Award.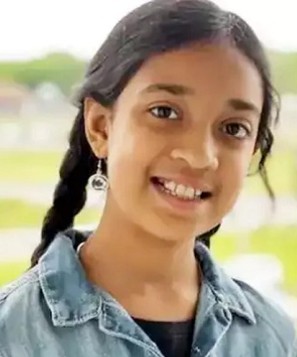 Scholastic Assessment Test and the American College Testing are the two standardised tests using which colleges evaluate the performance of students and accept their admission accordingly. SAT evaluates the student's verbal and mathematical abilities and their aptitude in a variety of subject areas. Reasoning and Subject tests form the two main aspects of SAT. While American College Testing tests the abilities of students in four areas viz. English, Mathematics, Social Studies and Natural Sciences, assesses the ability of the high school students to complete college-level work. Companies and non-profits use these scores to award merit-based scholarships to students. All colleges require students to take either the SAT or the ACT and submit their scores to the respective universities.
So, what has Book of Achievers to do with SAT and ACT? Well, we bring before you, the story of a young girl of Indo American origin, Natasha Peri is an elementary school student but has cleared these high standard exams and was declared one of the brightest students in the world.
Natasha Peri is eleven years old and hails from New Jersey. She goes to Thelma L Sandmeier Elementary School in New Jersey. Natasha was in Grade 5 when she appeared for the Johns Hopkins Talent Search Test for Talented Youth Talent Search. CTY uses above-grade-level testing to identify advanced students from around the world thereby giving a record of their true academic abilities. Among around 19,000 students from 84 countries who took part in the test for the year 2020-21, Natasha gave her exceptional performance. Natasha secured 'Advanced' level in Scholastic Assessment Test (SAT) and American College Testing (ACT). Her results in the verbal and quantitative sections equalled with the 90th percentile of advanced Grade 8 performance. She thus made it to the Johns Hopkins CTY "High Honors Awards". Talking about her success, she said that this particular achievement motivates her to do more. She also said that reading the novels of her favourite English author J.R.R. Tolkien must have also helped her achieve this. Natasha, who likes to doodle says that she has got her spirits high after this achievement. Within the United States, awardees come from all 50 US states. Less than 20 per cent of the CTY Talent Search participants qualified for CTY High Honours Awards. These honorees are qualified for the CTY's online and summer programmes. Through this, the bright students get an opportunity to form a community of engaged learners with other students who share the same skillset and interests. Virginia Roach, the executive director of CTY said, "We are thrilled to celebrate these students. In a year that was anything but ordinary, their love of learning shined through, and we are excited to help cultivate their growth as scholars and citizens throughout high school, college, and beyond".
May she shine brighter and may she reach heights in the years to come. May this youngest girl become the source of inspiration to many and may her education become the means to open doors to good causes in future. May she direct her intellect to lead this world to a better and sustainable tomorrow.