The organ donation independent film has seen so many come forward to donate.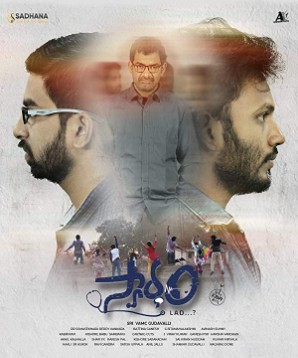 Too many misconceptions and many more myths surround the concept of organ donation - What if I'm re-born blind if I donate my eyes in this life? If I donate all my organs in my current life, maybe I won't have the next life! When science and technology are heading steadfast into our modern lives, how many years shall we be holding on to such myths? Vamsi Gudavalli, a young man from Andhra Pradesh, India has the same questions that he addressed in his message-oriented "Swardham". Who is Vamsi and how is he all into the concept of organ donation? Let's get into the journey of this 28-year-old without much ado.
Everything That Came From Family:
Born on 25th November 1992 in Tadepalligudem, AP, to Purna Ganapathi, a driver and Aruna, a homemaker, Yedu Vamsi Gudavalli has a brother Siva Shankar and sister Jaya Himini Durga. Vamsi finished his schooling from Satyavidyadhari High School, graduated from Brilliants College and secured his Master's degree in Business Administration from Samata College, Vishakapatnam. As a child, Vamsi was a happy-go-lucky kid. A backbencher in the classroom, Vamsi was always found in the front line on stage in various school and college cultural events. This cricket lover developed social consciousness at a very young age. This came from his father who, though a driver, never stopped his hand from helping the needy. Vamsi's mother Aruna is the strongest lady he ever saw. Little Vamsi closely observed his parents as he grew up and whatever he is today; he attributes every bit of it to them. Right from his early years, Vamsi was drawn towards cultural activities like dance and acting. His interest that grew with age was coupled with elements of societal empathy and the result is - Vamsi became 'VamC', the director with a social cause.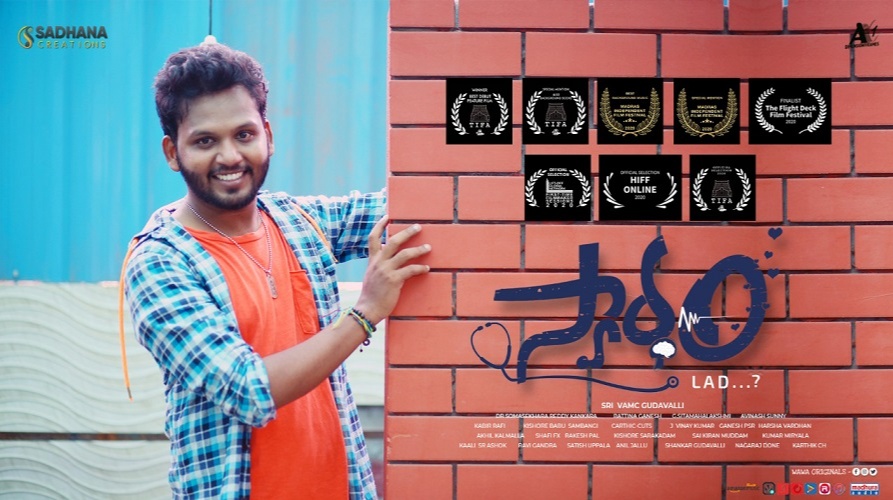 Growing Good Thoughts with Growing Years:
When Vamsi was pursuing his MBA, he wanted to do something for society. Something bigger. Something more inclusive. He then founded an organisation called "It's My Responsibility"(IMR). He placed a box in every classroom with an idea that at least one rupee credited into the box by one student everyday sums up to a good amount by the end of the month. This money can further be used towards some good societal cause. After college, he took it forward with the help of his friends and raised funds which were in turn spent on orphanages, old age homes etc. After finishing his post-graduation, he worked as an Investment Banker. However, social activities like distributing food and clothes to the needy etc. have never slipped under his collar.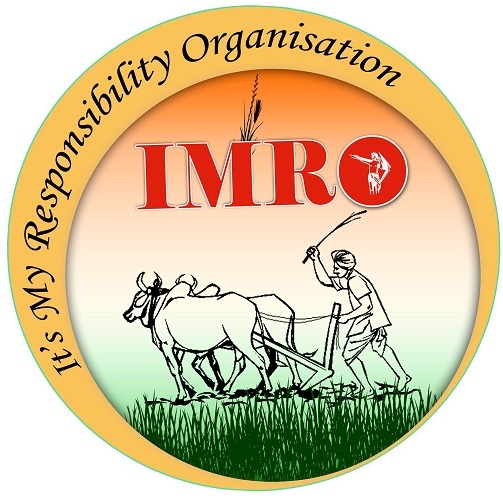 Picking Up the Concept of Organ Donation:
Socially conscious minds often surround themselves with like-minded people. Same way, people around Vamsi also are no less than this empathetic soul. In one of the informal conversations, Vamsi happened to hit upon the topic of organ donation and heard much about it from his friends Sivareddy Jajula and Hussain. Later, he came to know about Sita Mahalakshmi Guduru, an activist who works on promoting the cause of organ donation, and met her.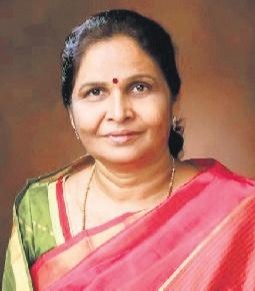 Through her, he got introduced to the families of organ donors and receivers. Of them, the stories of Sai Karthik's family and Aparna Keerthi's family knocked the depth of his heart. He came face to face with the incidents relative to those families. He wondered about the extent of awareness common people have about organ donation. When he searched for the answers, he was appalled to know that leaving behind knowing about organ donation, people have several misconceptions about it. Let alone the thought of donating organs, people are afraid to even think of it due to numerous myths surrounding it. Vamsi wanted to raise awareness and speak about the benefits of organ donation, how it helps save lives, how it is an opportunity to live after death. Initially, he thought of picturing a documentary. But a documentary gets not more than 2000 views. Thus, he decided to screen an independent independent film as they have been trending and been attracting huge traffic. Also, as cinema is the best way to convey anything in a better, comprehensive way to the public, Vamsi whose screen name became VamC, chose cinema as his weapon to kill the myths and blind superstitions that have been clouding people's minds over the years. He started the project as a part of his "It's My Responsibility". Thus the social activist brought the director in him out to spread the word on organ donation to the world.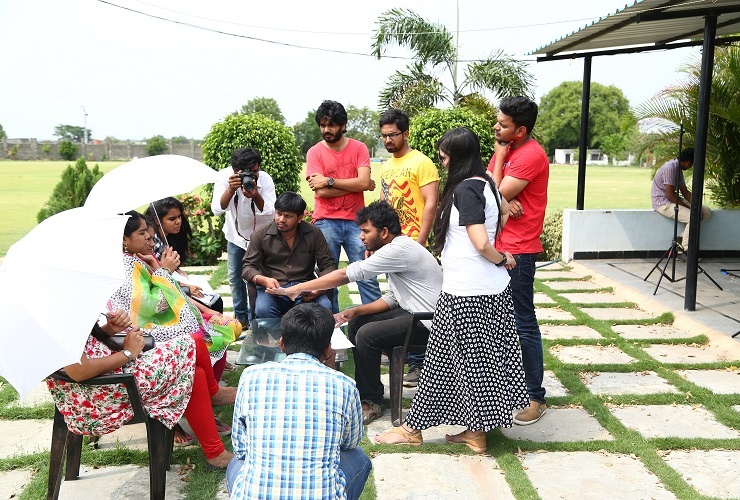 Emotional lines Ever That Gave the Biggest Motivation:
When Vamc and his team were working on this project with the help of Sai Karthik's (an organ donor) family, they could very closely see the pain, the parents of Late Sai Karthik were going through. However, Sai Karthik's father, the one who bravely decided to donate his son's organs after his last breath said, "My son isn't dead. He is breathing in 9 lives today. His heart is still pumping and his eyes are still watching the colours around. The lamp in our house lighted up the lamps in nine other houses before it was put off". This is where Vamsi got the perfect base for his film. If everyone comprehends the same through his film, then his attempt is successful. His film "Swardham" hit the world of cinema on 14th January 2020. Big heads like Raja Ravindra and Big Boss fame Akhil have attended the premiere featured in Prasad labs. While VamC presented a strong storyline, intense background music by Kabir Rafi along with the heart-wrenching lyrics of Kishore Babu Sambangi added to the magic of the Camerawork extended by Avinash Sunny and made the film a "WOW" product. Mekathoti Sucharitha, the honourable Home Minister of Andhra Pradesh appreciated the movie, suggested everyone watch the film and know the importance of organ donation.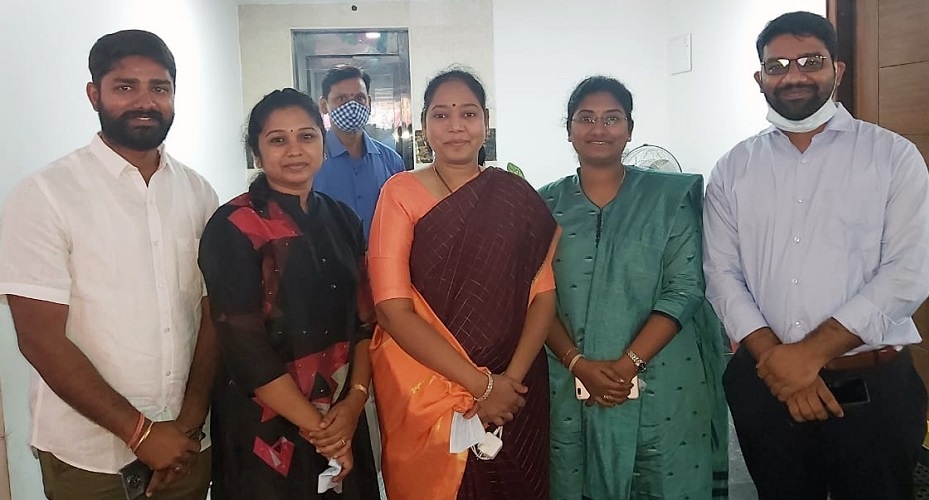 The Head-rising Moments:
Vamsi's greatest accomplishment in life, irrespective of anyone's recognition, is the incubation of the organization, IMR. For his movie "Swardham", he won seven international film festival awards altogether. At the TIFA awards, his film bagged awards for the best debut feature film and a special mention for the best background score. The movie also won awards for the best background music and special mention award at the Madras Independent Film Festival 2020. At the Flight Deck Film Festival,2020, Swardham was one of the finalists. "Swardham" also went through the official selection stage at Hyderabad International Film Festival 2020. Above all, the greatest achievement remains this - whoever watched the movie came back to Vamc saying that their perspectives about organ donation have changed and that they are now ready to take up the divine deed.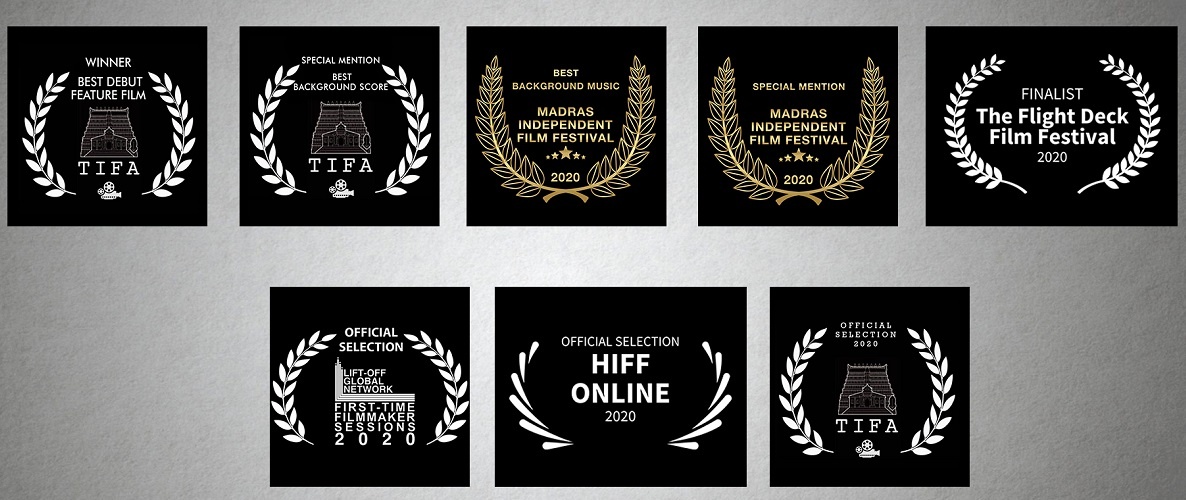 Grateful For Everyone:
Dr Soma Shekhar Reddy Kankara , the CEO of Suits Care Network and the producer of Sri sadhana creations banner receives special place as a God Father to Vamsi. Vamsi says that "Swardham" wouldn't have taken shape if it were not Dr. Soma Shekhar with him. He has been like a backbone all through the project. Along with the steel support of his parents and brother, Vamsi's gratitude humbly extends to everyone who has been a part and parcel of this whole journey - be it his friends, IMR team, or the Swardham team.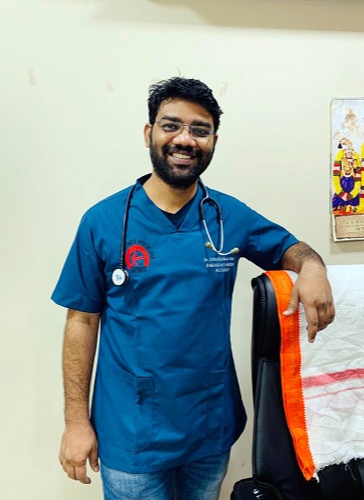 Vamsi's Valuable Words:
Vamsi has beautiful words of wisdom to pass on to everyone. "Believe in yourself, whatever it is, don't give up. If your attempt is genuine, everything will work your way. The young generation should not wait for opportunities, we should create them instead. People always judge and criticize, but just go ahead with determination, commitment and confidence without ignoring the ethics - the world shall be yours." he concludes.

Click Here To Watch The Full Movie Swardham

For More Updates Follow His Page

CheckOut His Tweets

Follow His Work