Creating awareness on Indian mythology through comics is what Uncle Pai always did.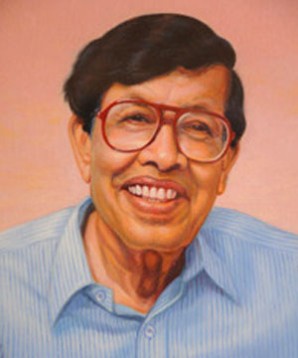 Uncle Pai the creator of "Tinkle and Amar Chitra Katha" is fondly remembered even today for bringing smiles and laughter on every child. Mr Pai remained the managing director of Rang Rekha Features till 2000, when he sold it to a Hyderabad based animation studio named as Color Chips.
If you grew up reading comic strips like Tinkle and Amar Chitra Katha, you will remember Mr. Ananth Pai who was fondly called by his readers as Uncle Pai. While the comic book Amar Chitra Katha simplified Indian history and mythology making Indian readers to crave to read more from it, Tinkle was filled with stories for children.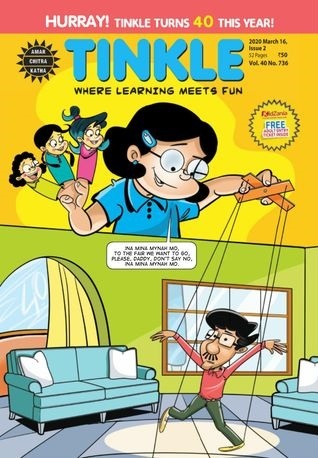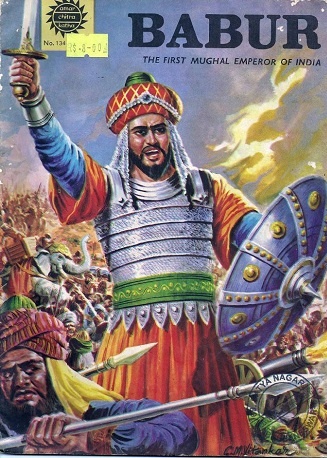 Growing up years:
Mr. Ananth Pai was born in Karkala in Udupi district in southern state of Karnataka on 17th September, 1929. Though he lost his parents only at the age of two years old, he managed to complete his studies with the help of other family members in Mumbai. Mr.Pai, a chemical engineer switched to being a storyteller and a writer.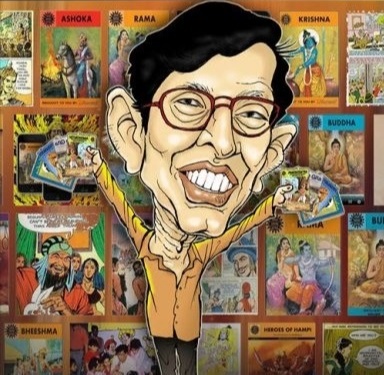 Failure is a stepping-stone to success:
Just like any other successful man, Pai had to taste his own share of failure. His first magazine for children named as Manav turned out to be unsuccessful. But Pai never gave up. He learnt the art of writing and publishing at the books division of Times of India group who published many comic book series. This was the initial climb for Pai on the ladder of success.
'Everything begins with an idea' – Earl Nightingale
Pai always aimed to have a company of his own. One day as Pai was watching a national channel on TV, he found that the participants of a quiz contest did not answer questions on Indian Mythology. This disturbed Pai a lot. He was a true patriotic. He then decided to do something that made Indians to be more aware of the rich culture, heritage and history that India possesses.
Founded Rang Rekha Features:
Mr. Pai promptly quit his lucrative job and founded Rang Rekha Features, India's first cartoon and comic syndicate in 1969. He started Tinkle under this syndicate in 1980. Mr. Pai felt the need to take it beyond Tinkle and in 1989 under the same syndicate, decided to launch Chimpu Comics which included Kapish, Little Raji, Fact Fantasy, Ramu, and Shamu; but this venture soon had to be discontinued as there weren't many takers. The craze for Tinkle continued and on its 700th Special Issue in 2018, the writer Ruskin Bond guest-starred in this.
The Amar Chitra Katha (ACK) – A dream come true
The Amar Chitra Katha comic book stories and interesting tales were loved by all children who read it.The children loved stories of Krishna, Hanuman, Drona among others as they were very illustrious, funny, and colourfully explained. Even today many copies of the book series are available in schools and public libraries and even available on Amazon and Tinkle's website. This shows how much impact Pai and his team have created in the field of comic story writing.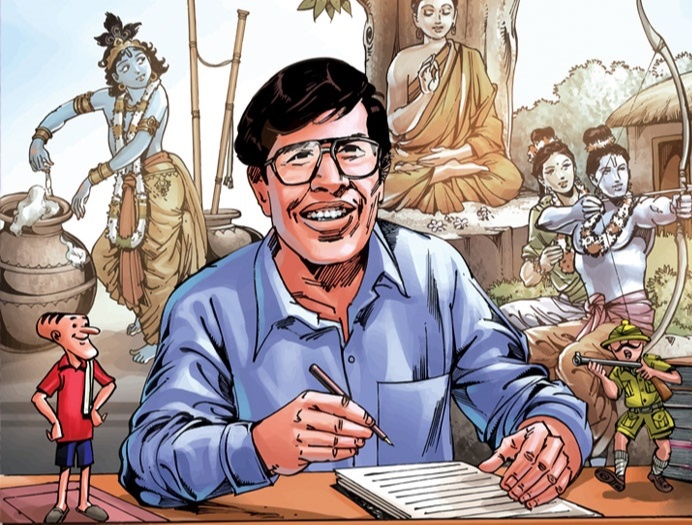 Do awards don't really mean much?
Well not in Uncle Pai's case. Mr.Ananth Pai's contributions to the society and his achievements very well received and recognized in the world. This great achiever is a recipient of nearly 10 awards. The most significant among them being the Lifetime Achievement award and Dr.T.M.A Pai memorial award, Manipal. He was also honoured by the famous company Google through a comic doodle.

"Our life is made by the death of others'' - Leonardo da Vinci
The world lost Uncle Pai on 24th February 2011 to an unfortunate event. Life lessons learnt.
Through his illustrious stories spring forth back his immense wisdom and creativity. His literary work and writing continues to linger in our hearts as profound memories and will forever. His hardworking nature, team working capabilities, and passion, and love for what he did is our life lessons to be learnt.
He is an achiever like no other!! Nevertheless, with the internet storm, we sincerely hope and wish today's kids enjoy the toons as we did.