28-year-old Nagaland doodle artist is now making it big with her hilarious content.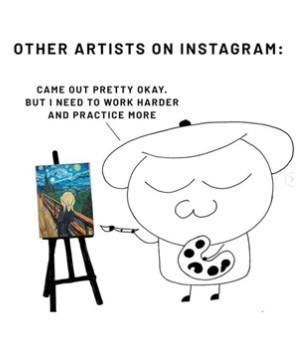 What brings you the best laughter? Loud, whole-hearted, relatable, and ''YES, this happens with my kind of laughter"? The world is taken by a storm of memes these days and they are being hilarious. But most of us forgot that the best pieces of merriment and laughter were the comics we all read when we were kids. With weird faces and bodies, with humorous little dialogues, the comic strips entertained us all the way. Even as an adult, if you come across a comic from some newspaper or a random book, you are sure to wait a moment amidst your run around, read it and enjoy it. You cannot deny this for sure! So, be it the world of digital hurricanes, still, there are these comics that touch everyone's heart irrespective of age, literacy background, or gender. Here is a young woman from Nagaland who is taking the internet by storm with her doodling. She is Lanu Tsudir and here's how she is trying to make her way to establish herself as a doodler.
Who Is This Doodler?
When the world went to a standstill due to the pandemic and when people and their lives are quarantined, a 28-year-old doodle artist from Nagaland is making her presence felt through her artistic work. She is not an artist though but what started as a hobby gave rise to a Webcomic, the _midget.
Lanu Tsudir is a Master's degree holder in English Literature from the University of Delhi who joined a full-time job post her studies. In the second half of 2019, she left her job to dedicate some time for herself and for her family. In this leisure, she started doodling, a hobby she had long left as a child.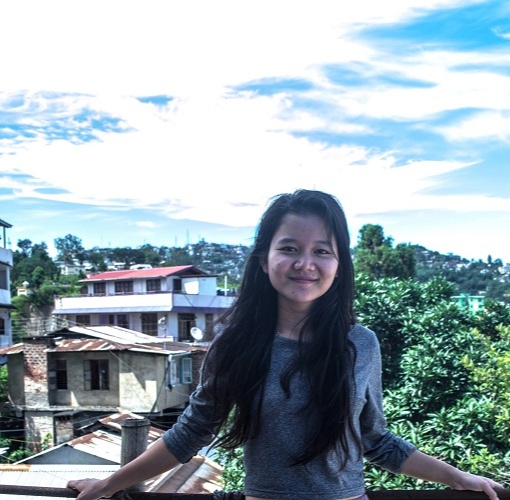 Not Comfortable With Her Own Self:
Lanu Tsudir is a petite artist. She grew up to 4 feet 8 inches post which her height said NO to increase any further. Why do I have to stress on a person's height when I have to talk about her achievements? How does a person's height even matter here? You might be bombarded with questions like these. But I will tell you what! Her height is what made Lanu feel miserable and insecure. She grew up being short and this made her extremely conscious of her appearance. However, as she grew older, she slowly understood that she has more things of high value and importance to take care of and consider than the physical appearance. She realized that she has other things to divert her attention to than sit and worry about what people think of the way she looked. In this regard, "humour" played a significant role in overcoming her insecurities. Her close circle viz. her family and friends lovingly called her Midget and this is how her Webcomic, the_midget emerged. The content of this Webcomic is drawn from everyday events.
Not Good At Drawing Though!
Well, after she left her full-time job and got into taking up her long-left hobby, that's doodling, Lanu's siblings have encouraged her to a greater extent. She was not at all confident that she could do this as she knew that her drawing skills were pathetic. All she could do initially was to stick pictures. However, she drew inspiration from Cyanide and Happiness, her favourite comics, and with the encouragement from family and friends, she started doodling with immense confidence in her content leaving behind the 'art' part.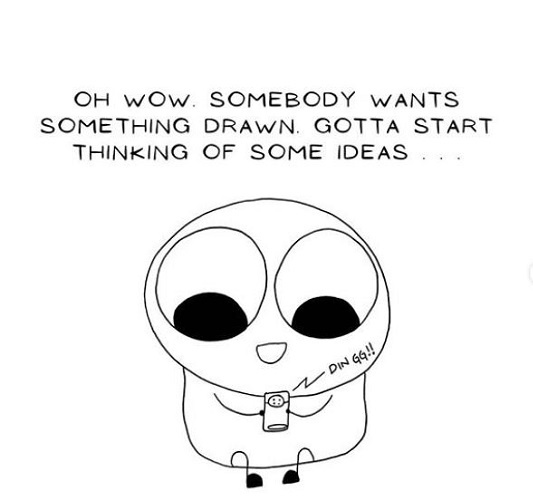 Doodling is not something she has taken up all of a sudden. As said, it was her hobby as a child too. When she was in university, she loved to read short comic strips and Cyanide and Happiness were her favourites. These hilariously witty comics attracted her to a greater extent than she longed to meet their creators as well. With the love she developed for comics, she doodled small comics but never took it seriously. She always felt that her art is nothing before the talents of exceptional people and cannot stand alone. However, slowly as she self-realized her worth in creating solid content, she developed confidence that she is as witty as other comic creators in creating the most relatable and humorous content. Again, the_midget is the outcome.
Influence on the_midget:
Lanu's nativity and upbringing have a lot of impact on her Webcomic. She draws her content from her experiences of growing up in a Naga community. Having brought up in a Naga household with many siblings gave her the best content for the_midget. Her comics bear the regional or local fragrances. Those people beyond the Naga community who don't have an idea of the practices specific to it, often come back and ask Lanu about the context in which the comic was designed. Thus, her comics are a reflection of the Naga community's lifestyle. Her work is purely based on the daily happenings, incidents, conversations, observations, musings and random thoughts that emerge from nowhere and in no specific time. Be it the bedtime or the bath time, her neurons suddenly pop an idea into her brain and there you go, one comic piece is ready. So, her art doesn't have any rules or aesthetics, it's purely based on the emotions and essence.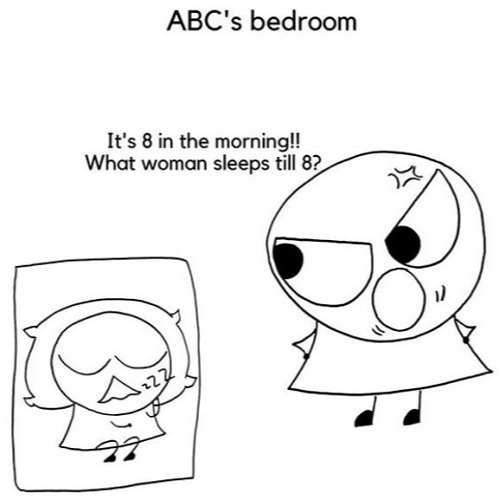 What does She want To Convey?
Lanu wants more people to read her comics and enjoy her art and humour. She wants to remind people through her doodles that little joys matter a great deal in lives. She wants to convey that when you strive for perfection in life, it shouldn't hinder your happiness and joy. Your longing for perfection in everything shouldn't keep you away from the little joys that life gives you. "Perfection doesn't exist in a perfect world", she says. She encourages her readers to create their own happiness and look for ways to spread joy and laughter. She wants to make at least one person happy with each comic she designs.
The Joy-giver's Upcoming Project:
Lanu is coming up with midget cards and she wants to put them for sale to a wide range of public in the days to come. This is the first time ever that she decided to share her work on a public platform and she is also customizing the cards according to the wishes of the customers. Currently, her customers are family and friends but she hopes that her boundaries would expand very soon.
The Girl Who Dealt With Her Own Insecurities:
It's not so difficult if something is in you right from the beginning. But to cultivate it with sheer grit and determination over a period of time is a WOW factor. Lanu grew up with low confidence and high insecurities right from childhood. But she overcame such negativity and is now trying to spread positivity, happiness and joy to the people around. May her work reach beyond borders and may people dwell in happiness and merriment.

Follow The_Midget For More Works