The one and only speed painter from Mangalore is a multi-talented artist who can sweep you off your feet with her astonishing skills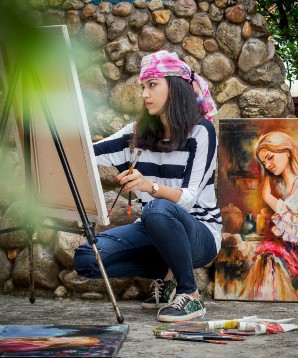 Since she can remember, Shabari Ganiga has thoroughly enjoyed painting. It was in LKG when she first won a competition for drawing the national flag that her talents were introduced to everyone around. The fondness with which she regards each of her paintings and the very art itself can say a lot about what all of this means to her.
You may think the 22-year-old has only her artistic abilities to show but there is more to her than meets the eye. She is a wonderful singer and a dubbing artist in Tulu films.

Daughter of B. Yogesh Kumar Ganiga and M Shashikala, Shabari has always found the right support and platform to hone her skills. She comes from Mangalore and is the only female speed painter to be born out of Karnataka. Many compare her to the self-taught artist Vilas Nayak who without undue exposure went on to become the quickest speed painter in the whole of Asia and also an inspiration for generations to come.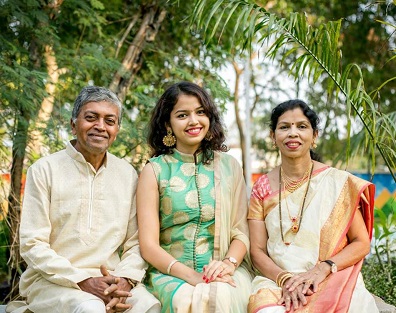 But Shabari with her multi-talented personality is out to carve her name onto the canvas of the world and is resilient enough to break all barriers and come forth as the eccentric artist everyone needs to look out for!
As a Painter
Shabari discovered her dexterity as a speed painter during the many cultural events she used to attend. While waiting for her chance to get on stage, she spent her free time painting. Within a few minutes, she would have created what most would consider a masterpiece. It was during her degree at the SDM College where she gave her first stage performance as a speed painter and the response she received was enough to get her rolling!
Shabari has done over 500 stage shows off which the most memorable one is the painting of Dr Veerendra Heggade that she made.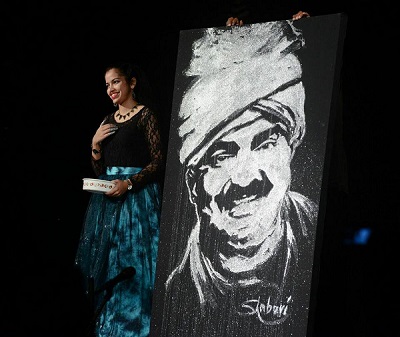 Since school, Shabari has learnt the art of brush strokes and several different forms of painting – from glass, acrylic, oil, charcoal and Indian ink to water colors. With effortless ease, she can also craft sculptures out of clay!
Shabari's talents have long since been recognized. From the 500 painting competitions that she has participated in so far, she has won 350! She has won over 1600 awards till date some of them being the prestigious 'Karnataka Kalashree' awarded by the then governor of Karnataka, Mr. H.R. Bharadhwaj, the Young Achiever award, the Kannada Rajyotsav award, Malika award, Siddhishree award and so many more.
As a Dubbing Artist and Singer
Initially, Shabari was offered with an acting role which she rejected because of her disinterest. But she did want her singing abilities to be put to good use so when she sent across her tape, the directors loved her and offered her the role. She has dubbed for two films namely, 'Soombe,' and the Kannada film 'Kudla Café.' She sang for a song in the movie 'Dombarata' and 'Umil.'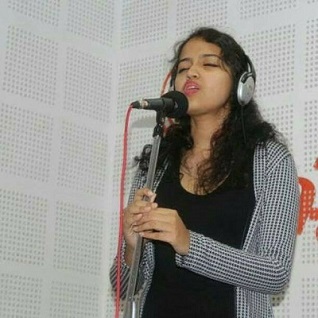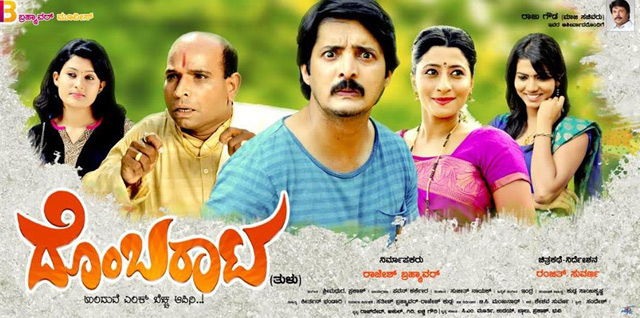 Artist with a Dream
Shabari wishes to represent her country and gain recognition as a female solo artist in 'India's Got Talent.' She plans to sing and paint at the same time and win the hearts of all with her multi-tasking skills.
Shabari's advice to the youth and the women today is to believe in themselves and reach out for the stars. There is nothing a woman can't achieve today and she must put that to good use.