Rohan Chakravarty, a Young Indian Wildlife and Environment Cartoonist winning Our Hearts with his work.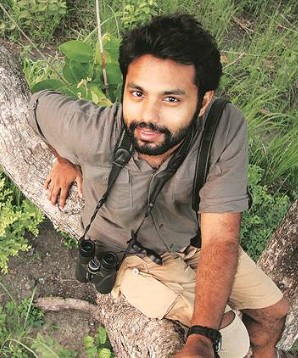 Who is Rohan Chakravarty?
Rohan Chakravarty, a qualified Dentist by profession and a Nagpur born is now an award-winning Wildlife and Environment Cartoonist. The weekly zoo visits with his brother and naturalist grandfather had infused affection for nature in him and his brother. Supportive parents and a startling love for nature made him a wildlife and environment cartoonist.
How did the journey from being a dentist to cartoonist began?
Whilst studying for dentistry, he realized that cartooning is what he was interested in. He considered cartooning as a medium for expressing his views and thoughts. While volunteering for Sanctuary's kids for Tigers Programme in Nagpur, his wild tryst began. He used to find gratification while drawing on varied topics but it was only while he started drawing cartoons on wildlife, he found connected to it. And his love for wildlife cartooning got stronger.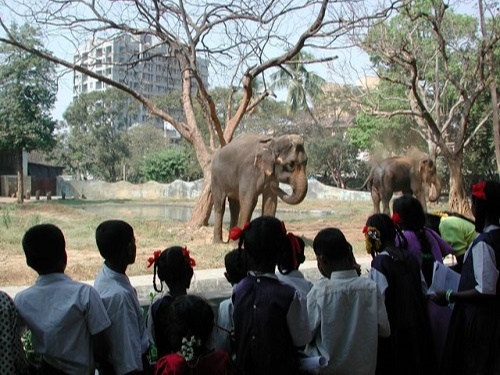 Career as a Cartoonist
As a Cartoonist and Illustrator, his sketches have made an impact on issues related to wildlife, climate change, and other environmental issues. His cartoons have been lined up on many national and international magazines, and newspapers. "Green Humour" is the first comic strip in the country which is internationally distributed and which showcases how his artistic skills can be an effective communication tool for highlighting the green issues. "Green Humour" has almost over 400 of his works which happens to be the largest online cartoon repositories in the country.
Click here to know more about Green Humour
He is the first Indian cartoonist who is associated with GoComics. He held his first solo exhibition in Bangalore in 2014 following up with a second one in Hyderabad along with a wildlife cartooning workshop.
Click here to know more about GoComics
He has won Sanctuary Asia Young Naturalist Award which happens to be his special one. He was also awarded He was awarded the first prize by the United Nations Development Programme and the French government for his illustrations which emphasize the impact of climate change on the Sundarbans. He also won WWF International President's Award for propping up conservation through his humour and art.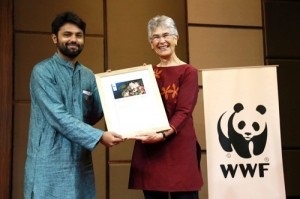 He along with Bijal Vaccharajani created and published a book titled "The Great Indian Nature Trail with Uncle Bicky". This book explores the opulence of India's biodiversity in a spellbinding interactive format.
His message to the youth of today
Irrespective of what your career is, make it possible to blend conservation with it. Try taking steps to combine your work with conservation in one way or another. Spending more time outdoors, observing and exploring make you feel closer and connected to the natural world and would help you make efforts to spread a message of conservation. He also advices to simply keep doodling or drawing so that it makes you feel good.

Thus, we wish him luck and a lot of success and accolades for what he is doing for conserving the wildlife and nature intact in India. Also, may he rise and shine and keep up the good work that he has been doing over a period of years.Be the best wildlife and environment cartoonist ever!!!