Charles Ma ignores racial insults and becomes an exceptional Bharatnatyam dancer.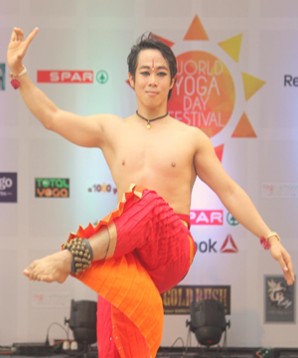 Once, a dance teacher asked her male disciple to wear pink lipstick and his daughter's earrings for a dance performance. The student refused and quit the classes. After a long search for a guru, he came back to his teacher on the condition that she wouldn't interfere with his make-up. "Why do I need to look like a woman to dance?" he questions. "If I danced, I would dance like a man. Male Bharatanatyam dancing has its own beauty. It's strong and geometric."
Meet Charles Ma, a Bharatnatyam dancer who is walking beyond the classical idiom. Introduced to the world of Bharatnatyam by Smt.Vidya Shimladka and having played hide-and-seek with the art for a long period of time, he realized that he is born to revolutionize the dance form and never looked back. After two decades of intense relationship with the love of his life, Bharatnatyam, he is now incessantly trying to add a modern flavour to the traditional dance form.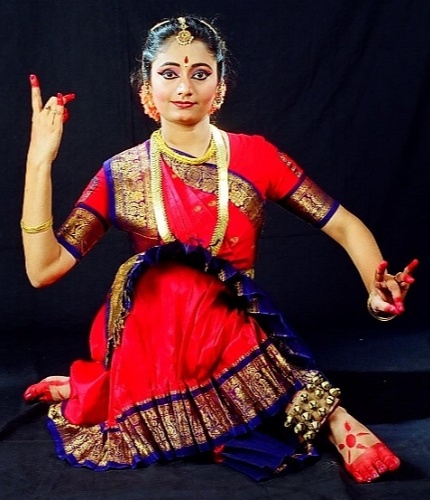 A Dancer With An Oriental Origin:
The dancer who emotes not just with his eyes but with his whole body, has a mixed-race origin. His father was born to a Nepali Hindu and a Buddhist. His mother hailed from a family whose ancestors belonged to the Chinese and Naga origin. His paternal grandfather is Chinese and grandmother is Nepalese. Thus, Charles Ma is a part- Nepalese, part-Chinese but his parents settled in Bengaluru- mother as a Beautician and father as a Chef. Charles Ma and his parents lived a typical South Indian life with everything South Indian right from the language to the food habits. "Even my genes are getting altered, I feel, and I am losing my roots." So, this mixed-race man has totally embraced Indianism.
Grew Up Along With The City:
Charles grew up in India's garden city, Bangalore. As a child, the city he saw was totally different from what it is like in the present day. His childhood greeted him with singing birds, dancing peacocks, lively green leaves, blooming flowers, jumping goats, tiny hens, and many rare birds. "The place looked so alive. All this had a very strong impact on my personality as a dancer and my abhinaya.", says Charles.
Growing up in a city that was a cultural hub also played a key role in framing Charles as a dancer. While many foreigners come to India, learn classical dance forms and perform, their Abhinaya is still different but this is not the case with Charles. He drank and absorbed the juices of Indian culture so deeply that they reflect very well in his performance. Over the years, the city changed. It evolved from being a green signature to emerging as a technological hub. Charles understood that he has to adapt to the changes that the city introduced and he grew with the city. He says that his Abhinaya and Nritta are coloured by the evolution of Bangalore.
"My city gave me individualism and freedom to make Bharatanatyam my own. Bharatanatyam to me is a celebration of life and all the beautiful things in it. And Bangalore celebrates that life. The beautiful life.", talks Mr.Ma proudly about the role of Bangalore in shaping him as a Bharatnatyam dancer.
Education And Evolution As A Performer:
The boy who grew up in a Tamil-speaking neighbourhood in Bangalore, learnt to speak Tamil from them. He attended an all-boys school, where he learnt to read and write Kannada. All these helped him get closer to Bharatnatyam again. It looks like the invisible forces of nature tried hard to get him closer to Bharatnatyam. Otherwise, where is this mixed-race boy and where is Bangalore and look at how he was raised in a Tamil-speaking region!!! Are all these not seeming to favour his cause?! While all the songs in Bharatnatyam are in Tamil, Kannada and Telugu, his life seemed to prepare him to understand the languages, thereby allowing him to understand and perform those songs. Charles has also acquired his Mass Communication degree from the Christ University, Bengaluru.
A Peekaboo With Dance:
Bengaluru, having emerged as a cosmopolitan and globalizing city, started to witness pub culture and having grown up along with the city like siblings, Charles Ma also was exposed to the pub culture and it is there that his soul was drawn towards the rhythm.
While he was dancing in one of the discotheques, a theatre director chose Mr. Ma for one of his productions. However, a senior classical dancer snubbed him saying that he cannot do it. At once, his neurons signalled him to prove her wrong!! So, he decided to learn Bharatnatyam. BOOM! His first encounter with the love of his life happened. Initially, he was bad at dancing and was severely mocked for his dance but the hankering to prove that he can be a great dancer, walked him forward. Things didn't work out well as many gurus were least interested to take him as a student. Reasons cited were many. He is a boy that too with Oriental features. When they saw a lad with Chinese face knocking on their doors, they pointed out he was not the right fit. "One of them told me that I danced very well for a foreigner," recollects Mr Ma.
The gurus who accepted him couldn't provide a comfort zone to him and that made him skip the lessons. Many years, he continued to search for a guru but in vain. Dejected, he then gave up dancing. But in 2004, he met his real guru Poornima Ashok who has been guiding him since then and he never looked back.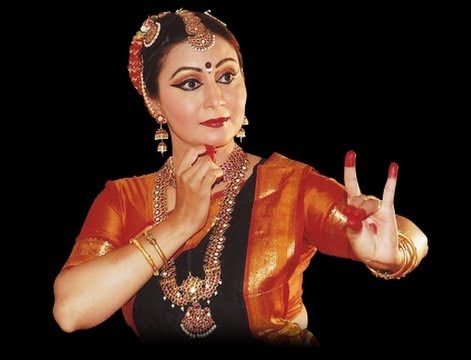 Battling With Harsh Comments:
Back then, the few boys who took up Bharatnatyam that was predominantly meant for women, were made fun of and were called gay. It was beyond just difficult in Ma's case as he was an outsider – a fair and frail boy who looked girlish with kohl make-up around his eyes. "You have such small chinki eyes. Bharatanatyam dancers have big eyes. Why not learn something else?", someone told him when he was learning the dance form. But such racial discrimination has never put Charles down. Even after he started teaching, they call him 'Chinese teacher'. "You see, I may look like an outsider, but in my head, I am a hard-core south Indian man. It's just the facade." , he says.
A Teacher In Rhythm With His Students:
"How old is Krishna? He can be 24 and behave differently, or he can be 16 and behave in another way", questions and statements of this sort come from his students and vibrate his dance room. He passionately teaches this dance form to students of various age groups starting from as young as 4-years to as old as the one in early 50s. He doesn't want to call himself a guru but loves to be an accessible teacher to his students. With a guru, he feels, with deep respect there comes intense fear. But with a teacher, a student finds an emotional and a personal connect coupled with due respect which enables them to learn the lessons immersed in a delightful note.
"My students have a voice. If they don't like an aspect of dancing, they say it. It's not being disrespectful. I want them to think about dancing. Why did a character do that? Our classes are layered that way.", says the proud dance teacher who is a continuous learner. He equipped himself with the knowledge of mridangam, that forms an essential instrument to provide the required rhythm. He invites students to challenge him and sets to choreograph distinctly for them.
Dance - His Lifeline:
His favourite theme as a Bharatanatyam dancer is Love."I think love is a very beautiful thing and Bharatanatyam explores it endlessly. It's very beautiful, and yet painful to act a few if love themes." He shows multiple variations in his performance becoming Swadheenapathika Nayika at one moment who says that no one equals the Lord but the very next moment modifies into a Khandita Nayika who is furious about the same Lord. Thus, Bharatanatyam introduced Charles to different facets of relationships and dimensions of life. To him, Bharatanatyam is like a lover who demands a great deal of love, attention, commitment and spirituality from him.
To Revive The Dance Form:
Let this man who washed off the conservative mindsets of people who attributed Bharatanatyam to the woman dancers wearing Kanjeevaram sarees with big, beautiful, expressive and eloquent eyes; create new waves in the traditional dance. He is all set to add the richness of vintage aesthetics to the traditional dance, also allowing it to suit the modern sensibilities. Let the anklets of his feet jingle for years to come and spread his elegance to every nook and cranny of the globe!
We wish this brave dancing soul the most successful dancing years to come!!!

Like And Subscribe His Channel For More Videos

Follow him For More Updates