First woman World Whistling Champion, a sound engineer wants to set up a school.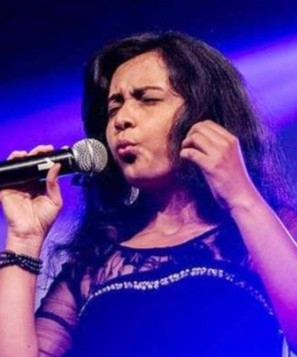 Verasa Pogayile' from the movie Jilla, 'Yennada Yennada' from Varuthapadatha Valibar Sangam, Paravaiya Parakkurom' from Kayal, 'Kurumba Kurumba' from Tik Tik Tik – what would run through your mind, especially if you are a South Indian, when I tell you these names? A sweet voice and a packet of talent - Swetha Suresh.
What is whistling to you? Is it a sign of bad behaviour and ill-manners? How many of us haven't whistled when we have seen something ecstatic and joyful? If it were a girl, many times, elders ask her not to whistle because she might be taken to be ill-mannered. But not the parents of Swetha Suresh, thanks to them. The girl had an exceptional whistling talent since childhood and her parents encouraged her to pursue it and hone her skills. Today, she is a world famous, record-setting, professional whistler. Ever wondered how whistling can become a profession? Here you go, read the story of Swetha Suresh and you will understand that no skill is worth ignoring.
Whistling To A Tune From The Flute – It All Happened There:
Born in 1991, Swetha Suresh hails from Indian southern state of Tamil Nadu. She graduated from the LV Prasad Institute with a degree in Sound Engineering. When she was nine years old, Swetha heard the sound of a flute for the first time and was mesmerized by it. She later mimicked the tune by whistling and from there on, her journey began. Her parents recognized her talent and encouraged her in that direction. ""I started to whistle at the age of 9. Back then, I couldn't play the flute; soon I began to mimic it. When my parents heard my whistling, they loved it and encouraged me to continue," says Swetha. She continued to enhance her whistling skills and today, she is a member of the Indian Whistler's Association that has over 400 members. She is also well-known as the "Whistling Queen". An Audio Engineer by education, Swetha received training in Classical music and dance. She started performing Bharathanatyam since childhood and also received training in western classical dance. She has performed in more than 6,000 shows.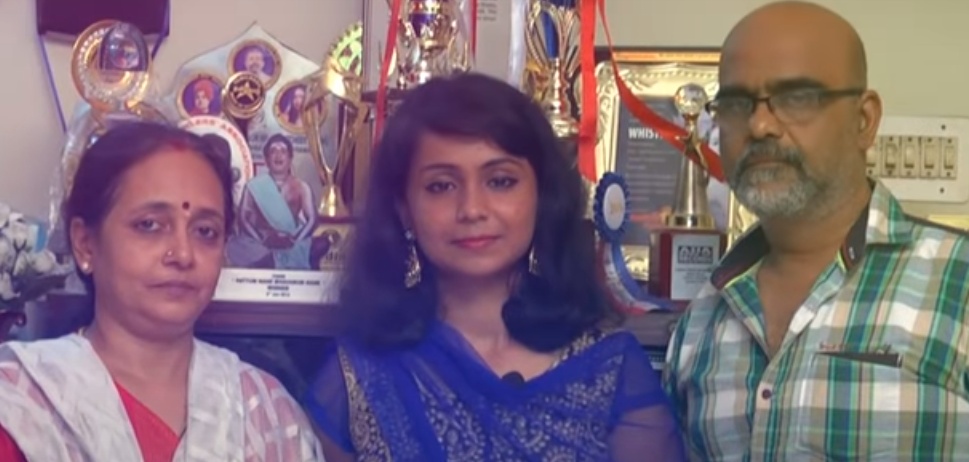 Choosing An Unusual Road:
Though she was good at academics and has got immense talent in music and dance, still, Swetha's heart was more into whistling than any other activity. She honed her whistling skills in such a way that she could learn to simultaneously whistle a classical song and perform Bharathanatyam to its tune. In 2016, World Whistlers Convention was held at Kawasaki, Japan, in which participants from six countries including, Japan, India, Australia, Korea, the United States, and Venezuela; a total of 50, have participated. At the competition, the participants were asked to choose either a classical or pop tune no longer than four to five minutes, and no shorter than two, to display their expertise. Swetha danced and whistled simultaneously winning the title of "World Whistling Queen". Swetha took part in two categories — 'recorded accompaniment, in which she performed an opera called The Queen of the Night by Mozart along with a Tamil Number Paattum Naane Bhavamum Naane and 'allied arts' category in which she performed Bharathanatyam while whistling simultaneously. She won both of them and became the first Indian woman to win two first prizes in the World Whistling Convention 2016. She also became the first female whistler in Asia, holding an Asian record for whistling continuously for 18 hours.
Swetha has also sung in films in the genre of classical-Hindi songs.
Many people with stereotypical mindsets have tried hard to discourage her saying that whistling is bad and it could bring ill luck and would attract evil spirits at night. But this Whistling Queen did not pay attention to any of their down-bringing statements. "You use whistling to express joy like when you see your idol on a screen; in many countries, whistling is appreciated as an expression…Though we have music everywhere in our country, whistling is unfortunately not recognised. It is unfair to use whistling to tease someone," she says. This woman, who considers whistling as a part of her life, is in plans to set up a school for whistling.
Hats off to Swetha for sticking on to something that no one else would have ever thought of. Hats off to her parents for not discouraging her and for not brainwashing their child about why whistling can't be a profession. Her story should be read and re-read by youth and their parents of today, because it says that "nothing is less to be chosen as a career".

Follow Her Work
Must Read: Meet the Teen who won the Third Place at K-POP World festival 2016 in Changwon, South Korea and her love for the culture, language, songs, dramas and every thing Korean.