IT man's soulful welcome to 2021 is winning the hearts across the globe. Check out his music.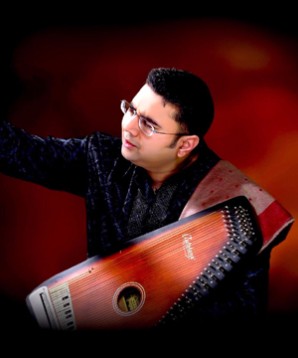 He is a Hindustani classical vocalist, composer, and educator. He is being mentored by Padma Vibhushan and Sangeet Martand, Pandit Jasraj. This story brings to you everything you need to know about a magnificent combo of a technophile and an artistic individual whose philosophy of life
"is to be better, slightly better, in no matter what dimension, today than yesterday." He is Sandeep Ranade, a man of the digital world and the son of soothing music, who calls himself an endless evolutionist, Sandeep Ranade.
Started As A Hobby And Turned Into Life:
When Sandeep was around 4 years old, his grandmother played music in order to stop him from crying. In the latter days, his parents happened to gift him a cassette set that was a combination of distinct numbers that appealed so much to Sandeep that he started exploring more of them. This happened on his birthday after the 10th-grade examinations that he received this cassete set where he got to listen to Pandit Kumar Ghandharva (Raag Malkauns Baithak), Ustad Amir Khan (Malkauns), Pandit Jasraj Ji (Live from Sawai Ghandarva festival 1992/93, Bhairav, Bahar and Lalit).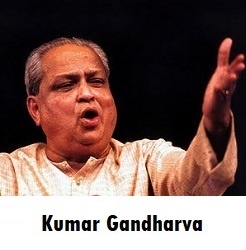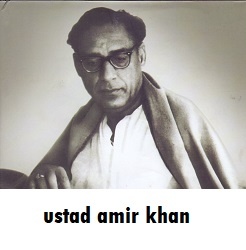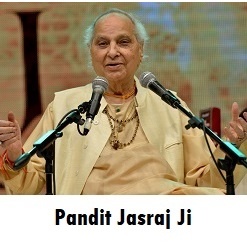 Fell deeply in love with music and with zeal to accomplish something, he enrolled himself in a classical music competition and there he presented the compositions he learned from the cassette. The judge of the competition was late Srimati Dr Shobha Abhyankar who was Pandit Jasrajji`s student for a long time.
"She said I had a beautiful and creative voice but lacked riyaaz and that I was not paying attention to the words. The song I sang was a Malkauns, 'pag la ga na de' which whilst singing became, 'pagla ga na de', which completely changed the meaning." he recollected.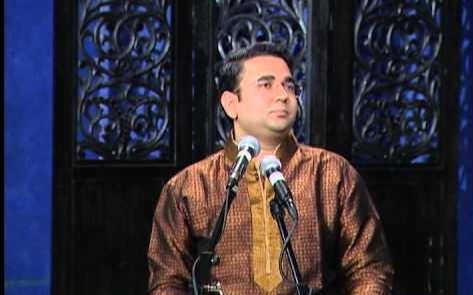 The young boy approached the judge after the competition and asked her to teach him.
"I did not even know who she was or from which Gharana, or not even that she had been a long time student of Pandit Jasraj Ji and belonged to the same Gharana. She said yes, I will teach you. This introduced me to Pandit Jasraj's world and music." shared Sandeep Ranade in an interview.
The Man of Computers:
Sandeep is basically a Software Engineer and has worked in the United States with companies including Google, Microsoft, Citrix, Vmware, and Cirtas, a startup. He secured his Masters degree in Computer Science from John Hopkins University in 2005. He worked on technologies like file, storage, distributed, large scale, compression, deduplication, operating, ads, and analytics. He loves to dabble in UI, icon, web, graphic, and UX design.
The Creator:
Though Sandeep was immersed in his tech-savvy life, raagas always had their calling for this Bangalore boy. During his education at John Hopkins University and even while he worked with Microsoft and Google, he performed music extensively across North America. To focus on music alone, he came back to Pune and initiated a start-up. He frequently gave performances across India and has also accompanied Pandit Jasraj twice at the Sawai Gandharva Sangeet Mahotsav as a supporting vocalist.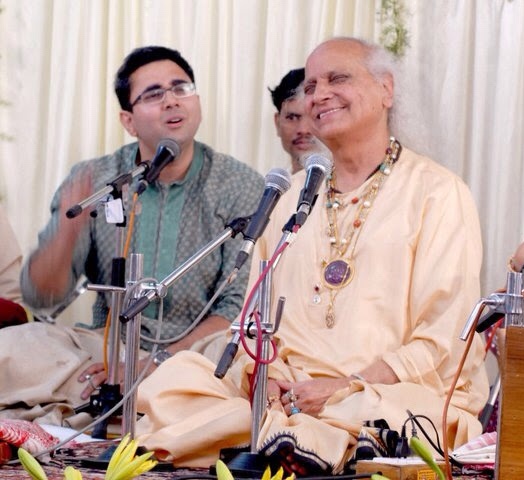 Sandeep's extensive research gave rise to a new form of riyaaz called "Naadyoga". His endless research combined systematic forms of practice, vocal anatomy, combinatorial aesthetics, neuroscience and resilient software. This super combination compressed more than 10 hours of musical learning practice info just one hour.
This computer engineer has developed an iOS app called "NaadSadhana" that helps in practising riyaaz and developing shrutis. This app uses Artificial Intelligence and iOS's low-latency capabilities to give responsive feedback. Both technologists and musicians across the globe praised his app and called it "world-class".
"Through Naadsadhana I want to create a gurukul for the digital age. Under the traditional gurukul system, students would be with the guru for hours and this meant their notes were corrected consistently. This led to a robust learning system. That system is disappearing quickly. I have always wanted to focus on accessibility and Amar made me realise this is an urgent need." shared Sandeep Ranade.
Anything with Music:
With the outbreak of COVID-19 and while the officials are trying their best to prevent the transmission of the virus, Ranade composed a song about how to prevent transmitting coronavirus. The song sailed in the Raag "Basant" and was widely circulated on social media platforms. This song, "Na Corona Karo" received wide acclaim for its creativity and clarity of message about staying safe.
To bid farewell to 2020 and to invite 2021 with hope, Sandeep Ranade released an elegant number that is winning the hearts of people even with little musical knowledge. His rendition is adding a hope that things would get better in 2021 and that people will live in good health, peace, and prosperity.
Art can be moulded in the hands of a soulful artist for the benefit of numerous causes. Sandeep's immense love for music is winning the hearts of not just the musical fraternity but also appealing to the critics. His music is divine that speaks, motivates, heals, and spreads peace. May his journey continue and may the perennial flow of his music continue to honey-wet the world.

Know More About iOS app NaadSadhana

Like And Subscribe His Channel

Follow Him For More Updates