Follow your passion, work hard and you will find success says the CA Film-Maker.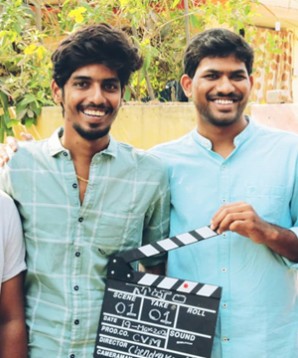 Change in the career path can be like a thorn in the back especially when you are from a typical Indian middle-class family. Parental and societal aspirations stop you from chasing your dreams because all that they expect from you is to finish your graduation with good scores and then get into a high-paid job and finally "settle". If you satisfy these criteria, then you will be gifted with a "successful" tag that hangs around your neck for a lifetime. However, try telling them that you wanna choose a path that's less opted for, try giving them your idea of success, try discussing with them about your dreams that don't fit into their conventional "life" basket - you are sure to face bitterness from them. They get disappointed, they feel you are wasting your time and talent, they get scared about your future, they try to stop you and give their "best" ever advises to bring you back on to the so-called "right" path. When you get back to what they wanted you to be, they are happy. That's how we have missed many rock stars, filmmakers, adventure sportspeople to the monotonous 9-5 jobs. But there are a few people who walked beyond the bitterness and showed everyone that they can be different from the lot yet be successful. One such "different from the lot" guy is Chendrakanth Pasupuleti and this is his story.
Love For Movies Sprouted From his Father:
Pasupuleti who was born on 31st August 1994 to P. Sreenivasulu, Technical Assistant at DWMA and P.Padmavathi, an RTC conductor, completed his schooling from Peddakotla Chandra Mohan Reddy Concept School in Dharmavaram and class 12 from the Masterminds intermediate College. Having graduated from Sai Krupa Degree College, he is inclined towards filmmaking and always dreamt of directing. His father who was a big fan of movies used to take young Pasupuleti to watch films along with him. As he watched movies avidly, Chendrakanth's mind was completely filled with the thoughts of movie making and he always imagined himself directing films that are thought-provoking and inspiring.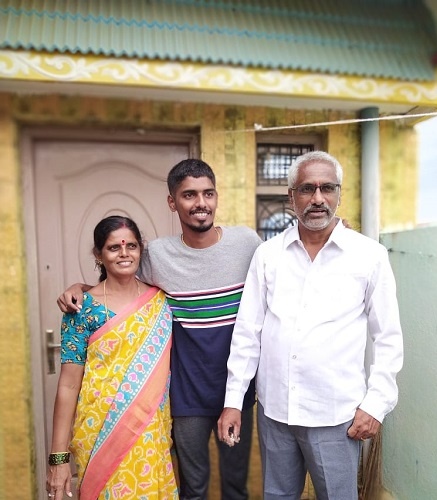 Slept In The Class Dreaming About Movies:
After he completed his 12th, Chendrakanth gave his attempt for the CPT exam to join the CA course. He cleared the exam and took up the CA-IPCC course in 2014. When the classes began, Chendrakanth sat for the lectures with an absent-mind. He sat day-dreaming in the classes and his dreams echoed "lights, camera, and action". His "Taxation" lecturer noticed the boy's behaviour and understood that his passion was centred on filmmaking. He further suggested Chendrakanth to chase his dreams. That's when Chendrakanth decided to take his passion seriously and resolved to take a step further. When he presented his decision on the family table, though the middle-class fears clouded his parents, they resolved to encourage their son to chase his dreams leaving behind what others would speak. Just then, a friend of his came forward suggesting him to do a short film and supported him in making NAA OOPIRI.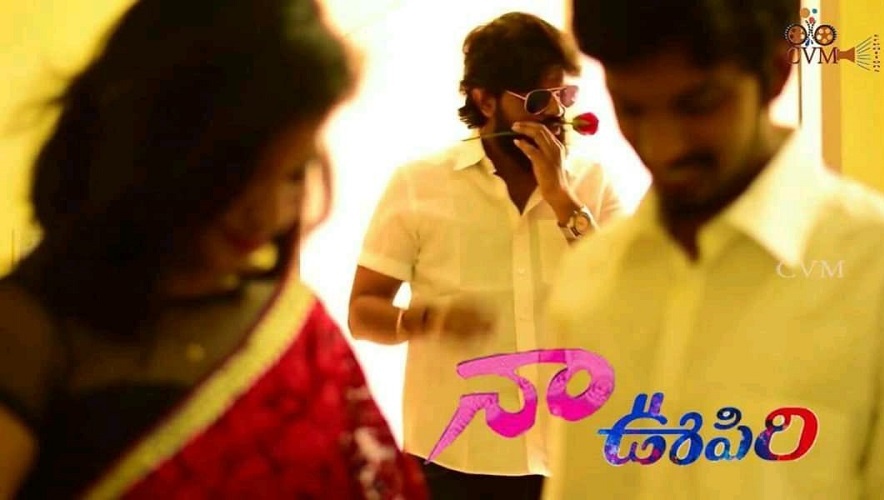 "I guess that was the biggest step that got me to where I am now.", says Chendrakanth with a smile. Though this movie had its own downside, everyone who looked down on Chendrakanth realized how passionate he is. Mainly, his parents understood how talented their son is and started encouraging him towards films from then on. As people say, if it's destined for you, it's sure to happen. The dream of filmmaking that was about to be buried under the parental and societal pressures took a breath again and there was never a looking back.
Miracles Don't Happen, They Come Our Way And We Must Grab Them:
Chendrakanth once met a man who he never knew would become a life-changer at that time. He met Mr Narasimham Naidu, the state leader of TRS party and the Incharge of two assemblies' viz. Armoor and Balkonda, who happened to see Chendrakanth's Facebook profile. Impressed by the boy's work, he gave him an opportunity to direct another short film.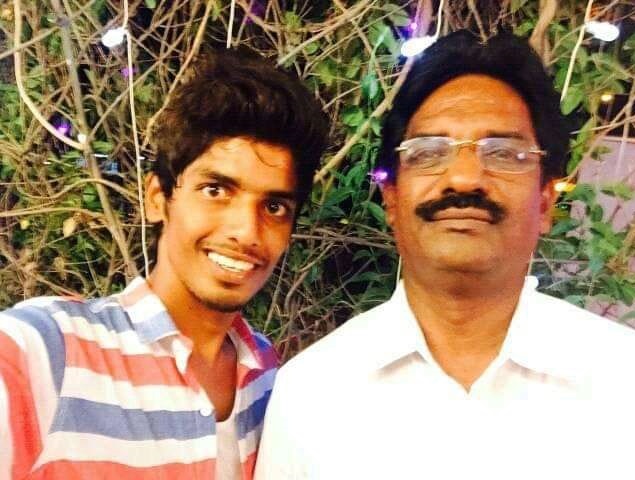 With this, Chendrakanth got to work on his independent short film with Mr Narasimham Naidu as its producer. They named the film "GULF GOSA" and this project showed the world what Chendrakanth can do. For this film, he got a chance to work with Vandemataram Srinivas who supplied music for the film.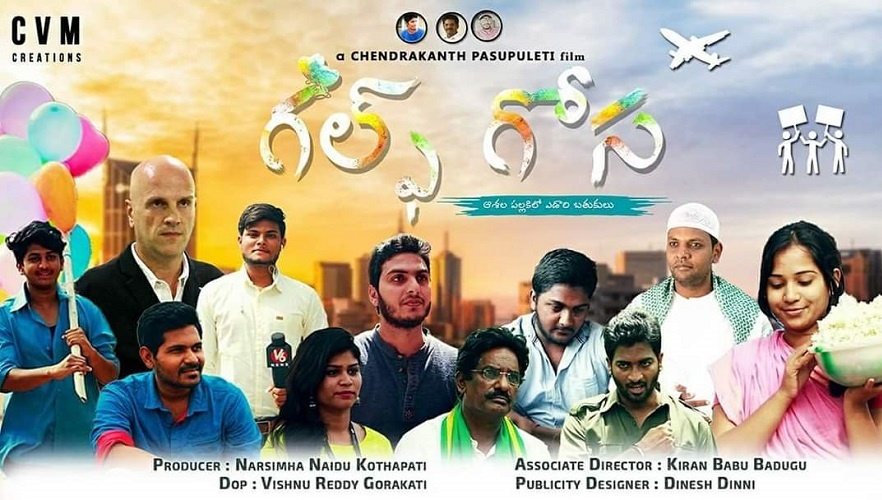 There were many times where I accidentally met people that have a great impact on my life. One such person is Narsimham Naidu sir. We got acquainted through Facebook and he trusted me and gave me a project GULFGOSA, recollects Chendrakanth.
Along with his Director of Photography, Vishnu Reddy, who is also his best buddy, Chendrakanth started a YouTube channel CVM Creations. The journey continued and this passionate young boy went on to make more short films winning many awards.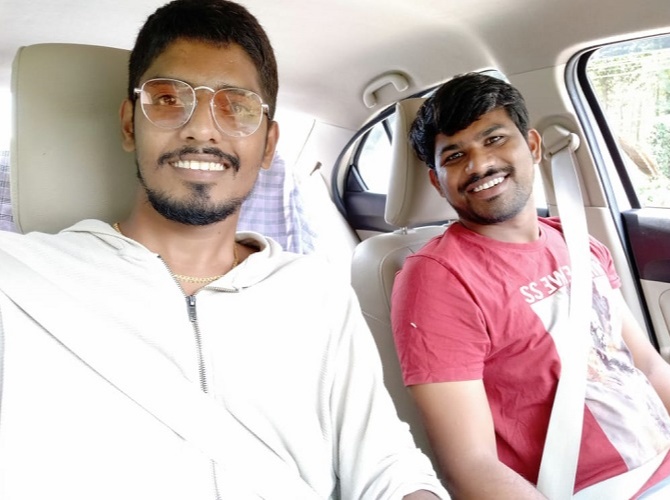 The Recognition That Poured In:
Okay! The boy who watched the movies with a jaw-dropped face when he was a kid, the boy who dreamt of becoming a director sitting in the CA classroom, the boy who fought all odds and stepped into movie-making had finally made it. The stories he told and the characters he designed shined so brightly that awards started filling his shelf gradually. In 2019, he was conferred with the "Best Director" Award for the movie "Gulf Gosa" at the Chitrapuri film festival.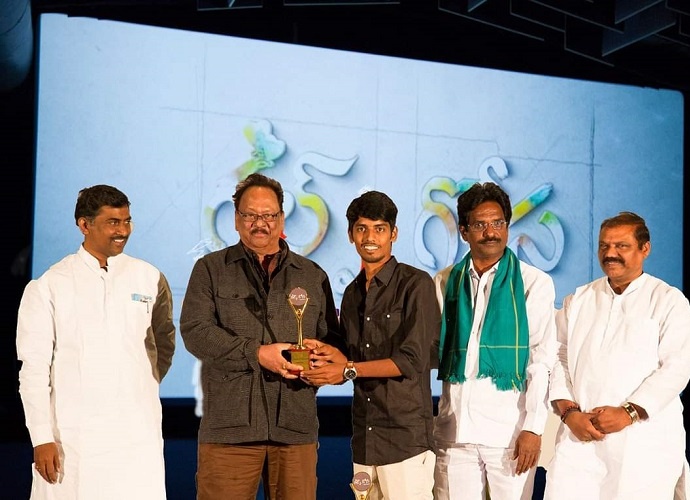 At SFI student fest, yet again, his film "Gnapakam" was selected as the Best Film in the year 2019. For this movie, right from the script to the final output, everything was brought into place within just 48 hours. The Live and let Live foundation presented to him the Ideal Director Award in the year 2019.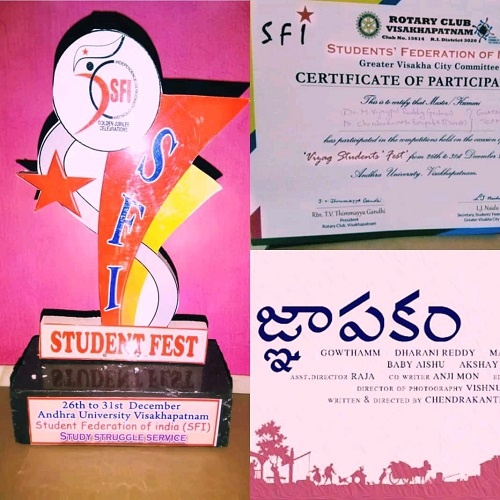 On 26th January 2020, his film "Rao Gari Pilla" was selected as the Best Film at the Anantha Shortfilm festival.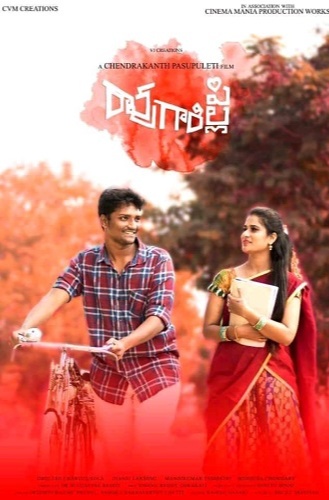 Above all the awards, something that gives him immense pride is the screening of his movie in a local theatre in Dharmavaram where he once spent watching movies. Woah! The theatre in which he sat watching other's movies is screening his movie today!!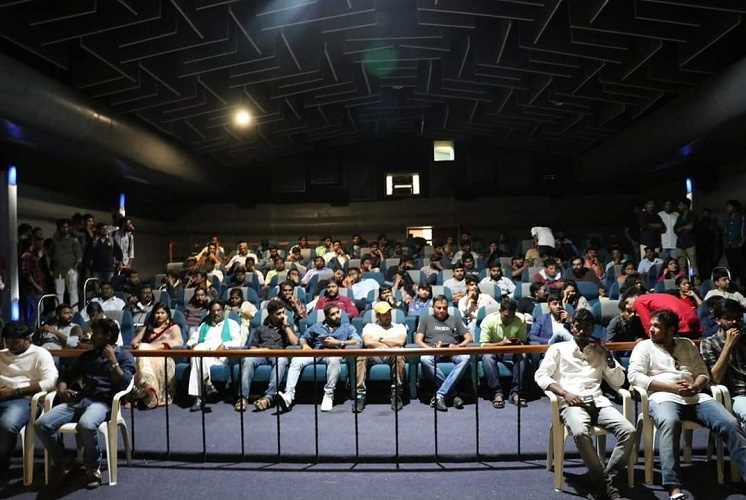 Setbacks Never Pulled Him Back:
When Chendrakanth's paternal grandmother passed away early this year, it came as a blow to him and the earth beneath him seemed to sink. In order to pull himself out of grief, he focused on his work. He started to work for longer hours and kept himself close to positivity.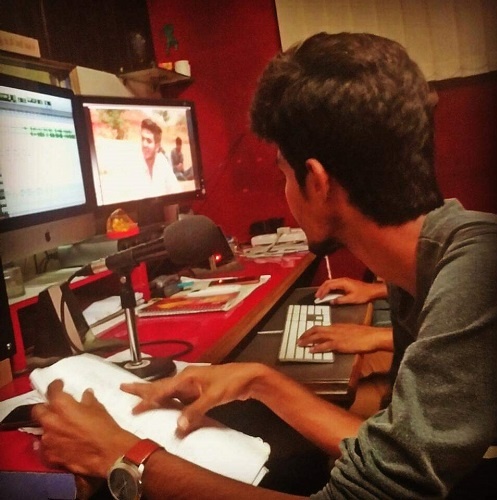 The journey of Chendrakanth that started with mistrust from everyone continued by gaining their confidence in every phase and awards that came his way also proved what he is. However, things aren't the way they appear to be. Two years ago, Chendrakanth worked for the main film on the silver screen in the Kannada film industry. But due to various reasons, after a lot of hard work and sweat put into it, the film couldn't make it. He neither got his name on the screen nor the money for his work. Chendrakanth picked up the positive aspects even here. He felt very happy that though there was neither progress nor knowledge gained from the project, he got to meet many people in the sets who became his besties, maybe even family.
It was in 2016 when I left my education and was trying to start a career in making films. Not knowing where to start was the first problem and the second was that I wasn't financially well off. I was depressed as I lost both studies and films and had no clarity in life, Chendrakanth recollects the darkest days of his life.
There were many incidents where he couldn't proceed further as either he was lacking financially or opportunity-wise.
There is a basic system of comparison in our society and I faced that too. Everyone advised me to go get a job and have a proper income. They told me I couldn't make anything out of film-making, says the award-winning short filmmaker.
Awaiting Jewels:
Chendrakanth is currently working on his independent film SEDYAM. The film is about helpless farmers who resort to end their lives. He will be working on it for the next two months. He aspires to see himself as a Tollywood director in the days to come.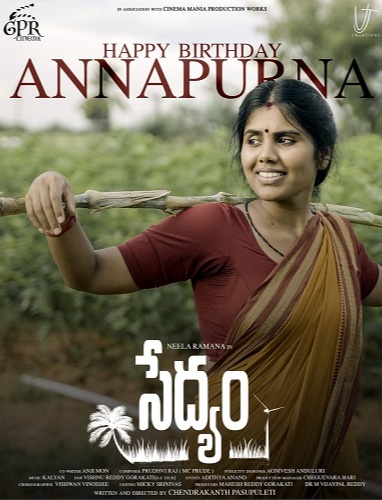 Pasupuleti's Definition of Success:
After tasting the juices of success, when Pasupuleti was asked if he is happy with the success he met with, he answers saying that he doesn't have an exact idea of success and its measurement. He says that the number of people he gained, the memories he bagged and the lessons he learnt are his parameters of success. "The respect I get wherever I go and the love from mere strangers to friends - everything I'm too grateful for.", he says.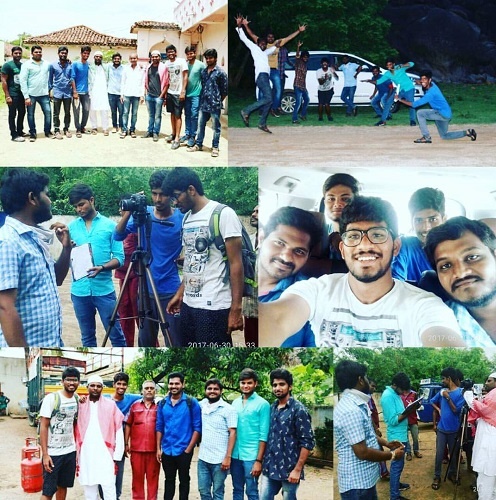 His Advise In His Words:
"Trust people, travel more and meet more people. Learn human behaviour and help each other out. I truly believe that 'you will get what you give'."
Chendrakanth advises aspiring youngsters to chase their dreams and suggests that it's never too late to do so. He affirms that mistakes are better than regrets.
Nothing is more important than your peace, he concludes.
Kudos to this young and energetic man who is trying to create a path for himself to adorn the throne of a director in the film industry. Looking at his sheer grit and determination, we are sure that, very soon, we will get to see his name on the big screen.
Story, Screenplay, Direction: Chendrakanth Pasupuleti.

Director under action! Wait for the Thunder!

Follow Him

Follow His latest Work

Like And Subscribe His Channel For More Videos