Meet the young dancer who stole the hearts of critics through the prestigious TV reality show.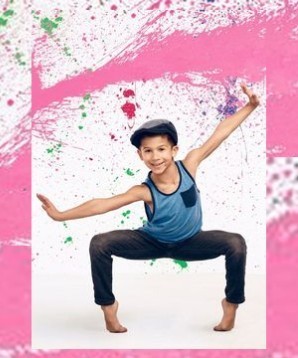 Setting love on something at a very young age and sticking to it forever doesn't happen always with everyone. Very few hold on to their passion and keep the fire going. A boy from Virginia, John Talan Church developed a natural flair for dancing right at the age of five. Since then, he has never left dancing behind and carried it along with him until he made a record today. Let's know more about the record he created and what was so special about him that he has achieved it.
Dance Greeted Him Quite Early:
John Talan Church, popularly referred to as Robert Roldan's "Mini Me", is a gifted dancer. His feet stared moving to the tunes from a very tender age of 5. Born and being raised in Bristow, Virginia to John and Leslie who are realtors by profession, Church has an elder brother Bradley who is a skateboarder. Church showed interest towards dancing when he was just 5 and as he lived in Virginia where there were no good dance schools, he started learning to dance at his home initially. His parents recognized his interest and potential thus enrolling him in a famous dance school, Gainesville Dance Center though it was an expensive affair. Slowly, by honing his skills, Church started participating in dance competitions organized by local schools and colleges. His name started ringing in the ears of the masses when he participated and won in a major television dance show. Church always had the love and encouragement of his parents and siblings.
The Rhythmic Journey of His Feet:
Church participated in many of the most watched and top-rated TV dance competitions and won several awards. His morale boosted when he won one of the most prestigious dance competitions of the U.S, the NUVO Mini Male Breakout Artist. However, the world looked at him in the year 2016 when he stepped on to the stage of 'So You Think You Can Dance: The Next Generation', a TV reality show that was broadcast on the Fox Television network. It was the 13th season of the 'So You Think You Can Dance' series.
JT Church attended the auditions and stood out as one among the ten selected dancers. In the show, he partnered with another popular dancer Robert Roldan. He was appreciated greatly by the judges and reached the finals in the show. He stood as a runner up but emerged as one of the most talented young dancers in America. He became the critics' pet for his perseverance and dedication.
The Young Dancer's Accomplishments:
Church bagged several achievements even before he sparkled on the floor of "So You Think You Can Dance". This achiever bagged the Global Child Prodigy award that recognizes children countries and backgrounds possessing competency in their field of interest, such as painting, modeling, writing, entrepreneurship, martial art, music, social work, etc. Church received the Global Child Prodigy Award in January 2020 for his outstanding dancing skills. His name was in the list of the top 100 prodigies of the year.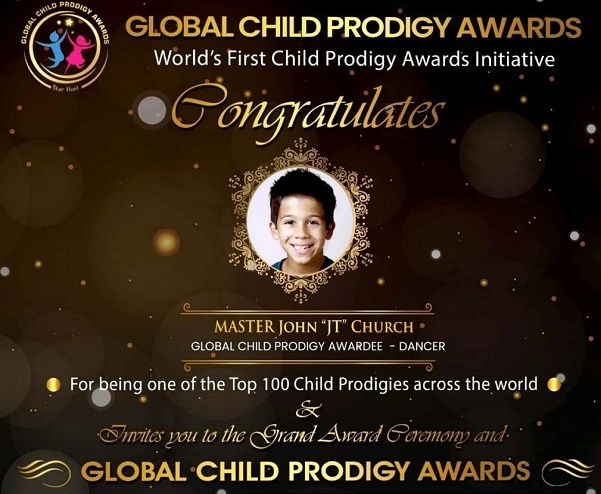 The Young Dancer's Big Heart:
Young by age but big at heart, John Talan Church participated in various charitable events and raised funds for the sake of needy through his dance shows. He participated in the event, 20th Annual Dancing for a Cure in 2014 with a cause to help fund the breast cancer patients. He raised good amount of money for their treatment.
The Boy Who Travels Miles For His Love For Dancing:
In a generation where dancing has become a past time hobby to many who take it up for a few years and then leave it in the backyard of their lives, Church firmly held to his passion for dancing and made it his long-term partner. He chose to live and travel with dance for years further. To him, dance is not a one day guest but a permanent ally. He mastered various difficult dance moves much complex to his age while he was very young making him challenge and partner with some of the experienced dancing superstars. Moreover, he chose the not-so-popular dance form of the present day, the Jazz that sets him aside from his contemporaries making him special and iconic.
John Talan's relentless efforts to hone his dancing skills and his regular training to achieve his goals coupled with his immense talent and passion for dancing shall surely take him to the peaks of fame and success. He will, in no time, become an iconic figure, whom, every young dancer of the world will look up to.