Losing a leg was accidental but success was never accidental. You will be stunned to know...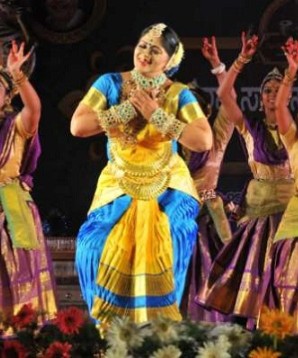 Amazing Followed her heart.
Popular, beautiful, expressive actress and a BHARAT NATYAM dancer with a traumatic past And yet achieved her goal; is none other than SUDHA CHANDRAN who was a household figure every Night on Star-plus with the daily soap 'YEH HAI MOHABATTEIN'.
Sudha decided to follow her all-time passion "Dance" and opted for Arts against science to focus more on her passion.
Cruel Blow...
In 1981 at 16 - Sudha Chandran was travelling to Trichy by bus where it met with an accident. A lot of people were injured badly and a few of them came out unscathed.
Sudha Chandran had a few minor cuts and a fracture in the femur bone in her right leg, which was attended to………but life had other plans for her……she had complications and her foot developed GANGARENE ….it was a situation of life and death if it would spread through her body.
Her parents had to make a decision between her life or an amputated foot. The amputation broke her down completely and she even lost faith in God. This period of her life was the toughest and testing as she took life into her reins with a positive outlook. There were a lot of negative remarks and pitiful eyes which would pry into her life.
Once she got the Jaipur foot, it took her three long years of physiotherapy to get back to normal. A very painful process but her will-power and her passion for dance made her strong and she emerged a winner.
Her first performance was at St. Xavier's College, Mumbai – wherein a local newspaper took interest and published an article;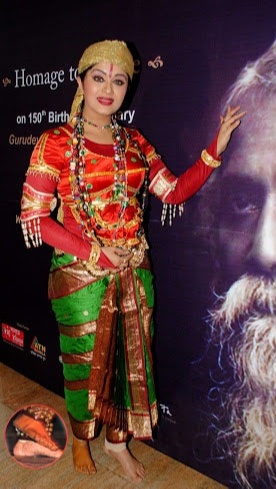 Loses a Foot: Inspires thousands.:
This story drew in a lot of crowd and all the events were sold out and she always got a standing ovation. Whenever nervous her grand-mother always encouraged her that God was on her side. Her father touched her feet and proclaimed that she was Goddess Saraswathi as she had conquered the impossible.
Sudha Chandran travelled the world and gave a lot of Performances. She also founded the SUDHA CHANDRAN DANCE ACADEMY OF DANCE, which has branches in Pune and Mumbai.
After the roaring success as a dancer, she was welcomed by the film fraternity. Her debut Telegu film MAYURI – later dubbed in two other languages. The Hindi remake was titled "NACHE MAYURI' she won the National Film Award – Special Jury for her best-known role in the film "Anjaam"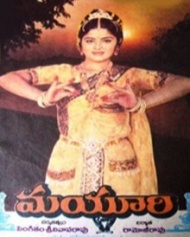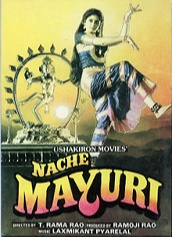 She is listed among the 'TOP TEN EXTRAORDINARY PEOPLE WITH DISABILITIES' along with great personalities like Hellen Keller, Ludwig Van Beethoven, and Vincent Gogh.
Stephen Hawking has even included a chapter on her inspirational story 'KNOCK OUT CHALLENGES'
Her inspirational stories have been included in the text book of schools in India. Ekta Kapoor got her to the small screen the television industry as the vampire mother-in-law in serial 'KAHIN KISI ROZ' which was a hit and got her a lot of accolades not only did her popularity increase it even changed the style of the television industry. She even acted in the very famous 'NAAGIN 2" and also appeared as a contestant in the 'JHALAK DIKHLA JAA – SEASON 2" in 2002.
Apart from acting and dancing she even became a judge for ZEE DANCE LEAGUE and LITTLE STARS which were aired in other languages Tamil and Telegu. She has more than 50 contributions to the Hindi and Tamil media industry and at the same time also captured the magazine world.
Marriage - meant to be...
Sudha Chandran married Ravi Dang who was an assistant director for SITA-SALMA-SUZIE where both fell in love and were very compatible. They had mutual love and respect for each other and her disability never came in the way. Her parents opposed to the marriage as they were very conservative and orthodox as Ravi Dang was a Punjabi and she was a Tamilian. They tried convincing her parents but when they failed to do so they decided to tie the knot at the Chiranagar Murgan Temple in Chembur in 1994. The couple does not have any children.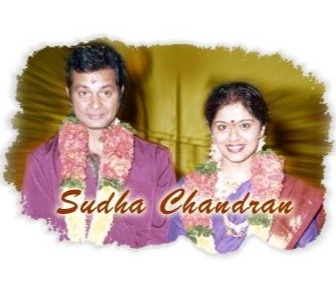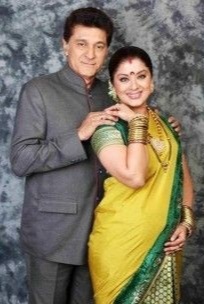 Few of her favourite things.
Loves her Rasam, rice and papadam.. and Green House and The Class Restaurants in Mumbai. Her bollyhood favourites - Shahrukh Khan, Rajesh Khanna, Sri Devi, Hema Malini, Rekha and Meena Kumari.
Giving back to society
Sudha Chandran – apart from being an actor and a dancer – she is a social activist and a Chairperson at the National Association of Disabled Enterprise, an organisation that leaves no stone unturned in helping out the disabled.
They provide economic rehabilitation –motivate and encourage them to believe in themselves and not to be dependent on others. Sudha Chandran is a living example and can empathise as she has experience and the obstacles, she has overcome to achieve her goal which was a dream but she had to work hard towards it.
Her life was full of struggles but with patience, hard-work and positive attitude she fought against the societal norms and got herself to such a height that the society was forced to look up and acknowledge her presence. She used her misfortune as a driving force to achieving her goal.
Sudha Chandran is a role model for the women – who lack the courage and have no self-confidence – she motivates and gives one the courage that nothing is impossible and how nothing can prevent you from achieving your dream goal if you have the will power and can face the world.
Living Example.
Sudha Chandran is the epitome of women power. She is the living example of the words; Thinking positive in every thing she does.
WHERE THERE IS A WILL THERE IS A WAY.