Right decision; right time, right strategies had a big fat vision and transformed into a profitable one.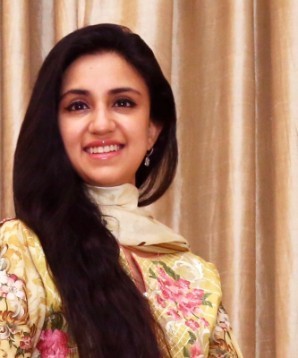 She is an entrepreneur who not just established a venture and worked for the development of it. She scripted her name alongside brainy and capable entrepreneurs by taking up a venture that was facing serious losses and made it run along with and ahead of the rest in the market. That's why Srishti Jindal's story is worth reading today and here it goes.
A Strong Foundation Since Academic Years:
Srishti Jindal completed her High school education from Modern School where she was the editor of the school magazine called Vasant Parag. She then went on to pursue B.A. in Mathematics and Economics from Emory University in the U.S. where she contributed as a writer for the magazine called The Emory Wheel. There, she was also the Dean's List Student 2009 and Dean's List Student 2010 consecutively. It is her passion and love for writing that made her make significant contributions to the school and college magazines. The Summer internship program with Citi for three months in New York was a life-changer for her. She also interned with YES bank in New Delhi for three months and started her career as a Banker. However, in the year 2012, her eyes fell on a travel magazine that was running in losses. Srishti, who has always been passionate about creative work, worked as an Assistant Editor with the TNH magazine in 2012. She took two years to completely understand the world of media industry along with studying the scope of the magazine in catering to travel enthusiasts in the days to follow. She then decided to buy the legal licenses of the magazine which was until then facing nothing but just losses. She borrowed a loan from her parents and bought the license and trademarks of the magazine. She thus set up Swift Media International and became its co-founder. "I was confident of recovering my investment and knew I had a good deal before me," she recollects how confident she was back then.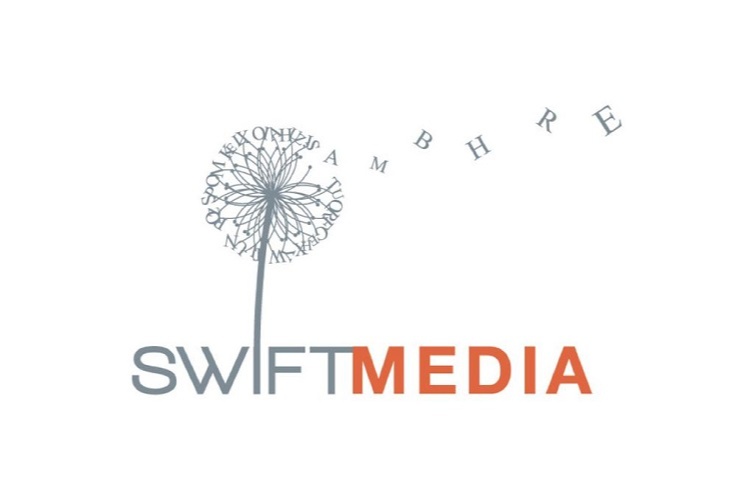 Getting Things Back To Form And Beyond:
Srishti's able leadership made the magazine come to spotlight and it started making waves in the media industry. Her guidance and expertise made Swift Media International a successful travel media research, events, and branding company that worked in collaboration with leading airlines of the world and the Ministry of Tourism, Government of India. Swift Media International that has begun operations as a publisher of the travel business publication, became the leading technology company. It made its mark in the Travel and Hospitality industry. The Swift Media International group also takes up administrative and non-judgmental tasks cognate to visa, passport, identity management, and other citizen services for its client governments. The group has been reaching thousands of readers promoting handful of advertisers, has been assisting several partner governments and serving numerous travellers. Srishti not only repaid the loans within four years of buying the venture but she also drove it towards profits bagging a revenue of Rs 75 crore in the Financial Year 2018-19. Srishti opines that buying the existing platform was more than ideal as setting up afresh all the way must have involved a longer period of getting publishing licenses, business registration, and other legal requirements. Instead, she bought the existing licenses and set to work by transforming the tone of the magazine to suit the tastes and preferences of the millennial population.
Challenges In The Way:
The creation of a successful venture had its share of challenges. Srishti recollects how people didn't take her seriously in the beginning when she introduced herself as the founder. That could be due to her young age and little professional experience. She shared her mind with an interview, "The tourism industry is one which has a lot of women but even then, there were glass ceilings I could feel. First of all, I am a woman and a young woman at that. I had to be more cautious and put in extra effort that would not have been required if I was older or a man". Another challenge she faced was the constant juggling between her entrepreneurship and motherhood. "It has been very hard and there's no sugarcoating it. People say that you can have it all, but it is just not easy. Every minute spent on work is time missed out with my baby. There is so much guilt around leaving your child, but I do my best to juggle both," she says.
Awards And Recognition:
For her exceptional entrepreneurial abilities, Srishti has got to her credit, several awards. Her contributions to the tourism industry were applauded quite often in various scenarios. She was honoured with the prestigious APJ Abdul Kalam Award for innovation in 2017. She bagged The CSR Journal Excellence Award for Women Empowerment by The CSR Journal. She also received an Award of Merit for a Travel Trade Publication from The Indian Association of Tour Operators (IATO). An Award of Merit - Travel and Hospitality Magazine was presented to her by the Travel Agents Association of India (TAAI).
Srishti who has recently launched a virtual platform called www.theterrene.com, to support and encourage young creative individuals from around the world. Though the main agenda is to promote aristic works and artists from across the world, Srishti wants to bring to spotlight, Indian artists and art forms through this venture. It has slowed down owing to the pandemic lockdown but is soon going to take its swift run. It's under the leadership of Srishti after all! Kudos to this philanthropist who has extended her support to the migrant workers, labourers, moms-to-be and young women by providing them the required essentials during the lockdown like food, medicines, vitamin supplements, sanitary napkins etc. "Just recognise your niche and work towards establishing yourself, everything shall fall into place", says the dynamic leader.

Know More About Swift Media International