Solo Guitarist's Rise to Fame in a short time is Exemplary.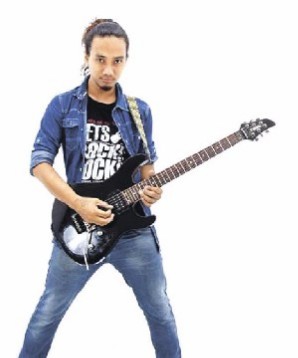 Childhood
A Dimapur boy Jamir was exposed to music as a young boy when his parents and family listened to Rock music all the time. At Sunday services and at every party, he would keenly observe the strumming of the guitarist and try and imitate when he returned home.
Without any formal learning classes, he could figure out the chords and the rhythm and most importantly enjoyed himself. His parents were startled at his talent and were more than happy. He learned the basics on his own through some CDs and videos and was the Guitar Man at every family function and at the school.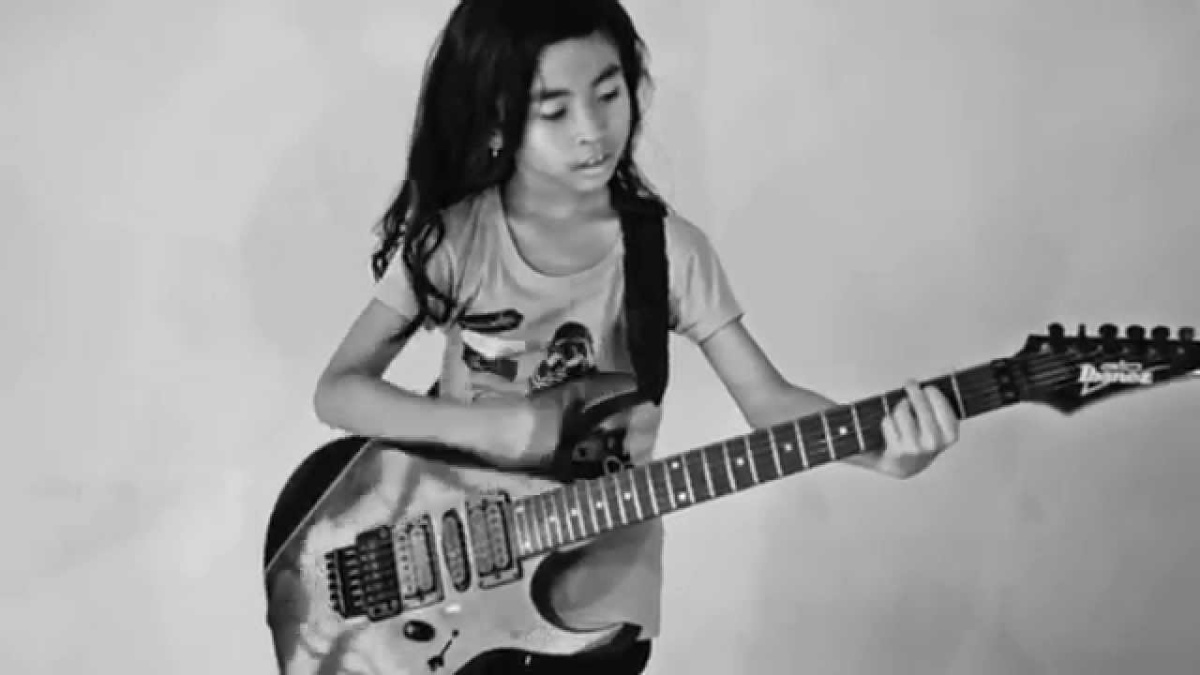 Journey to becoming a Music star.
He was actually marvelled at the way music can be created by just moving a few fingers on six strings. He would pen down lyrics and create his own music and soon performances at the college and major events became a regular affair and started getting appreciation and recognition.
Much needed Parents' support.
Every child invariably looks up to their parents' approval and a go-ahead to pursue their passion to choose to be a musician as a career. His parents without any hesitation willingly sent him to fine tune his skills. Jamir didn't disappoint them and finished with flying colors in the Grade 8 at the International Rock Music Exam, London in 2012.
Learning and Earning while Teaching.
He did a 2-year teaching stint at the ICFC School in Bengaluru and at the De SALES Academy. It didn't bring him big bucks but it was not important at this stage. He says he learned a few new techniques from the students who came from different backgrounds; as each one had their own unique style of playing and performing. The best part was, it was so easy to connect with people with similar interests and made a whole lot of new friends.
Awards and Recognitions galore.
Had done enough of hard work, became a household name in the music circles and it was time to accept awards and recognition. He was a sort of musician and because of his exceptional talent got a chance to share the stage with Neil Zaza the famous musician at the World Music Day in Nagaland. To mention a few of his awards - won the Best Guitarist Title at the All Nagaland College Students Union fest in 2010, Best Guitarist in Sungku Tenem Open Beat Contest – Clash of the Bands in the same year. He reached the finalist at the Guitar Maestro Contests in 2013 and 14. He has been interviewed by a number of newspapers and Radio stations. In 2016 was coveted with the prestigious "Young Achiever's Award" which was presented by none other than Mary Kom who is an ambassador for Dalmia Cements.
What about other classical instruments.
Jamir is of the opinion that mixing western and classical music is another way of creating new music and many Spanish and other musicians are combining with the classical Indian instruments like Tabla and Sitar. Music has no boundaries and one can go on and on as long as it brings happiness and variety.
An Album.
In just a few years, this young talented musician has released his Album titled 'Passion Play' with eight tracks. It's been out in the market for a meager sum of Rs 150/- and he says he wants to earn money but it should also be affordable. His recent video 'Just a Smile' is worth listening and appreciating.
Many to Thank
He wants to thank all the people (so many) who have helped him and especially his parents who believed in him and knew he had what it takes to be a music star.
Music Trends.
Music trends change so fast and it is important to keep pace. The only way to stay in the limelight is to follow the trends and create music accordingly. He says, especially the teenagers and the youth get bored very soon which make a huge percentage of listeners.
"Bookofachievers.com is happy to feature this young talent who has risen to fame so quickly and wishes him success."