These two sisters are blowing everyone away with their spectacular sax appeal.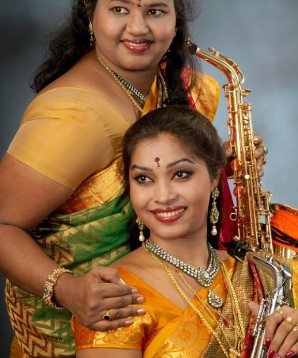 Lavanya and Subbalaxmi are not the musicians one might expect to encounter in their lifetime. In the sense that the sister duo indulge in an instrument that is least lady-like – the saxophone! What was once deemed fit for a male is not so anymore? Not after the sax sisters from Mangalore entered the scene and blew everyone away by playing a wide variety of genres – from Carnatic classical music to jazz and Bollywood.
The saxophone isn't generally capable of expressing the notes of Carnatic music. But these two sisters with sheer brilliance signify each note thus further exploring and challenging the limits of such a beautiful instrument.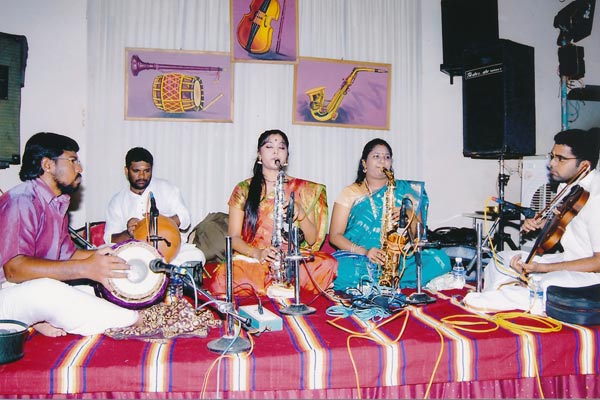 An unconventional approach led them to become the most famous and the only women saxophone players to exist in the country. It does help with the fact that they were watched and trained under the leadership of their guru, another famous Carnatic sax player – Kadri Gopalnath. Gopalnath is almost synonymous with saxophone, such is his popularity.
A Musical Journey
At the tender age of six, M.S. Lavanya developed a liking for the instrument. Her sister, M.S. Subbalaxmi, was shortly, two years later, to follow in her footsteps. Along with her sister, the two watched their father who is a mridangam artist play alongside Kadri Gopalnath.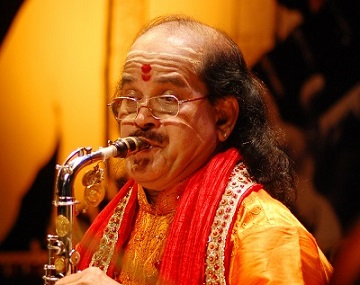 The first note that was played struck a chord with their heart and nothing else sounded sweeter after that. They were addicted and nothing could stop them.
When they initially started classes, it was to play in a room full of boys who often made fun of them for their unconventional choice. But their parents only had encouragements to offer. They always coaxed them into practicing the music instead of pushing them to do household chores.
Defying all odds and breaking all stereotypes, the sister duo have performed in over 17 different countries worldwide at concert level.

An Expression of Musical Genius
The saxophone sisters enter the stage, clad in the traditional sari and cap-sleeved blouse covered in glittering jewelry. They sit cross-legged and play the notes so effortlessly that before you realize, you're up on your feet, applauding with your mouth wide open in awe and wonderment.
These two sisters can surely whisk anyone off their feet performing an act that will truly blow you away! From the very first solo act performed by a very nervous and jittery Lavanya to their first real break as the saxophone sisters in India's Got Talent, the two beautiful women saw a slow and steady rise in their popularity. People started to take note of their brilliance in India's Got Talent and now they receive invitations to perform in different cities over India.
They jumped at every stage opportunity that came their way – from temple festivals, weddings, and random events. Anything that could allow them to showcase their talent.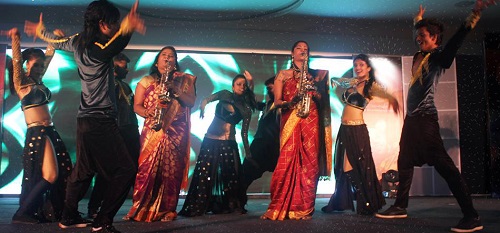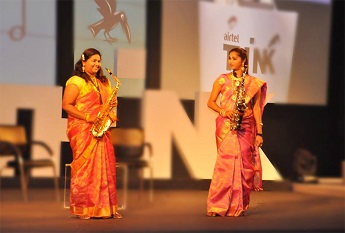 Weapon of Choice
Playing the saxophone is no easy task. It requires a lot of energy and lung power but its powerful sound can capture your heart and never let go. For Lavanya and Subbalaxmi, this holds true. The saxophone is their weapon of choice and with it, they will take over the world!