Dubai teen works towards a sustainability lifestyle through her organization SynergY.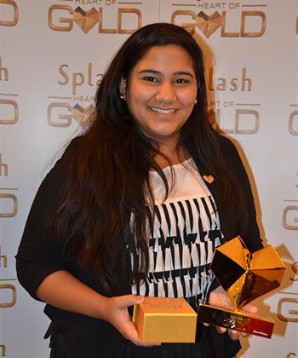 Who is Simran Vedvyas ?
Dubai teenager Simran Vedvyas admits that each time she was at her father's farm in India, she felt a sense of calm, peace and one with the nature. But certainly the destruction to mother earth and poverty around bothered her. She asked herself "Do we need to keep buying more stuff for the house and ourselves? Is it necessary? Can't we spread a bit of laughter and warmth with the needy ? At 7 or 8 imagine her thoughts were so strong to be ignored and that's how with the help of her parents started recycling and reusing plastic bins & cans, making newspaper bags etc.,
This pre-teen couldn't turn a blind eye at the lepers and destitutes at the Mother Teresa's Home and the beggars on the streets and decided to spread some warmth and cheer and bring smiles on them. Then this bold and smart teen at 12 campaigned for a great cause – to collect footwear for the diabetics in Uganda and Kenya via AMPATH. She managed to collect over 3000 pairs. Later with the help of the youth and children planted 3000 trees in the UAE. She admits that these wonderful, satisfying and fulfilling experiences motivated her to do more and engage students and youth to join her.
That's how SynergY was founded. SynergY group has hundreds of students from United Arab Emirates who tirelessly work to achieve their sole goal of sustainable lifestyles actively engaging in community development programs, charity shows, fund raising events, health issues, clean-up drives, tree planting, environment and education issues etc., It has proved that the power of hundreds of units working together is better than one.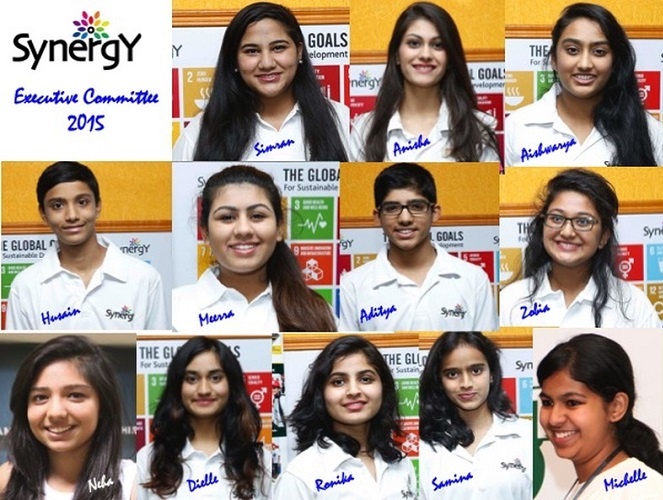 Recognitions Plenty
This Youth ambassador's rewards and recognitions speak volumes. These accolades mean a lot to this youngster; but must translate into continuous progress and motivate other fellow youngsters to work towards a more sustainable society.
Today, Simran at 17 has a chockablok schedule – travelling to over a couple of dozen countries as a speaker and a panellist. She works on youth programs with UNEP, UNESCO, UNDP, ILO etc., Her 100 hours at Times Square NYC was featured by MTV. Simran was the youngest torch bearer at the 2012 London Olympics. Bagged 6 distinction awards from UAE, youngest winner for the Emirates Women of the year 2015, John Muir Youth Environmental Conservation Award USA, Diana International award, UK, The 'Puruskar', Intl' Eco Hero, NRI Award 2018 and the list goes on and on.
Motivation ?
Dubai the place she was born and living gives her the necessary support and environment to stay motivated. It is cosmopolitan in nature but yet has firmly retained the traditional Arabic roots. United American school provides her with continuous support and of course her parents help her in everything to enable her to carry out her good work.
However, keeping the youth motivated is something that Simran does with ease. Firstly, practising what she preaches, then communicating honestly & effectively about her views, agenda with positive and healthy discussions and then her amazing maturity to organise and implement brings the youth to follow her. More and more join SynergY after hearing others inspiring stories and experiences. SynergY only has gone from strength to strength with thousands benefiting from it. Synergy's future plans of spreading its wings to other countries surely are possible with its able leadership, inspiring youth and team spirit.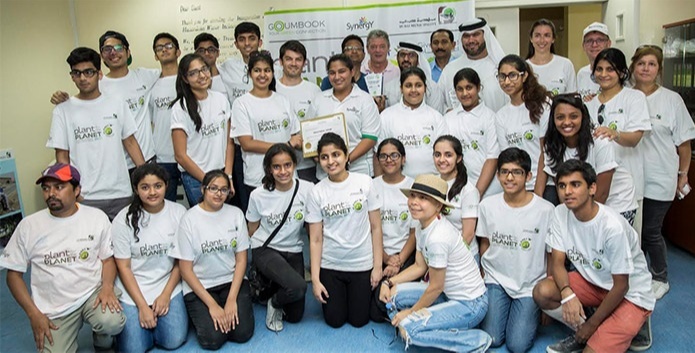 Finally this teen concludes - There is an urgent need to treasure our only Planet. To the youth - Focus on strengths, work on the weaknesses. Never hesitate to ask for help and look back with no regrets. After her blessed meeting with His Holiness Dalai Lama in 2014, she firmly believes that everyone is equal and all together must strive for a peaceful and a harmonious sustainable society.
Youth is the future and we hope many many more join SynergY to make our planet a better place.

Follow Her Tweets