From Sweeper to singer, look at the journey of an Indian Idol contestant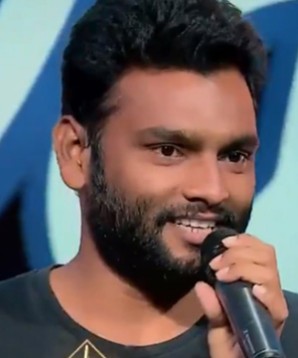 We must have heard of people who start working in the same school where they have studied. Many times, we also come across people whose one of the parents might have worked in a lower position in an organization while their child takes a higher level post in the same place. I still remember my friends telling me that our school principal was our school's alumnus. Nice to hear about such people. Isn't it? Here is the story of one such young man who is going to shine in front of this nation very soon as Sony TV starts premiering Indian Idol Season 12.
Let's Dive Into The Details:
On 22nd November 2020 Sony TV shared a promo featuring a talented voice. The caption for the post read, "#IndianIdol ke stage se hi huya jiska safar shuru kya ab wohi stage dega Yuvraj ke sapno ko pankh? Dekhiye #IndianIdol2020 28th November se Sat-Sun raat 8 baje. Ab mausam hoga phirse awesome (sic)."
The name Yuvraj Medhe is ringing in the ears of music lovers ever since then and everyone is eager to know about this young man. Yuvraj Medhe comes from Jalgaon, Maharashtra. He set his foot on the stage of Indian Idol Season 12 and his eloquent singing performance left the judges Neha Kakkar and Himesh Reshammiya emotional. Was it his performance alone that made them emotional? Well, his singing has undoubtedly taken them to a different world but along with that the story of Yuvraj moved them deeply.

This is not the first time that this Jalgaon man has touched the Indian Idol's stage. He did it many times before. Yes! Many times but not as a singer but as a sweeper. Yuvraj recollected the days when he swept and cleaned the floors on the sets of Indian Idol. He remembers cleaning the confetti on the floor and now he is there standing right on it as a participant.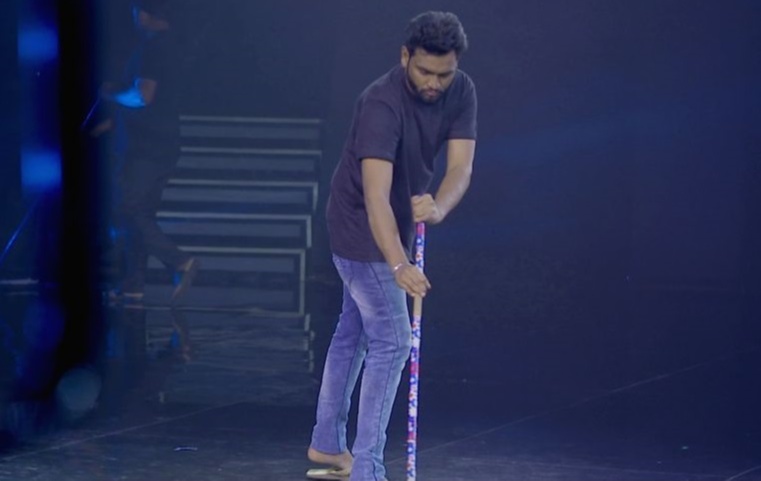 From Sweeper To A Singer:
When Yuvraj walked on to the stage during auditions, as soon as he introduced himself, Neha Kakkar recognised him at once and mentioned that she has seen him before. Then Yuvraj replied saying that he cleaned the confetti for Salman Ali and Sunny in the previous seasons. This came as a shock to the judges as well as to everyone who watched the show. Everyone felt so proud of the man who would be performing on the stage that he once swept. "The stage is all his' ". His brilliant voice and the mesmerizing performance couldn't keep judges from praising him.
From The Desk Of Judges:
The judges melted not just by his story but also by his performance. Himesh Reshammiya said that Indian Idol is such a huge platform that has inspired many people. He quoted that he felt very happy that a person who worked backstage until then has now come up to perform on stage.
I feel so happy watching you perform that the one who has worked backstage for so long now finally has got the chance to be on stage, I wish you all the luck for your future, he said.
Yuvraj who worked as a backstage staff for a long time on the sets of Indian Idol used to take notes of the suggestions given by the judges and put them into practice. He kept singing and never stopped improvising his own self. The backstage team also supported and motivated him greatly. Wah! What dedication! Learning lessons from distance, putting them into practice and is now going to take the learnings Live! Yuvraj is all set to make everyone proud of him.
Out of all the participants who came for the auditions, Yuvraj's name echoed everywhere just for this unique reason. We wish him good luck for his future performances and may his dedication take him to great heights.