Every Child must be educated is the utmost mission of this Miss Supranational 2019.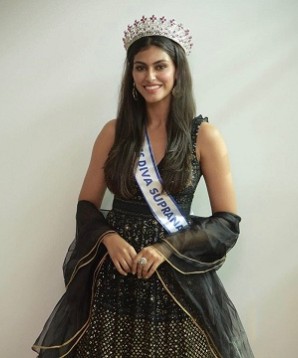 Indian Queen Of The Beauty Industry
What are beauty pageants? Why do we even have men and women participating in them? What's the purpose of them? So they just showcase the beauty of a person? Or is there any other purpose behind? Beauty pageants are a platform to voice the fact that beauty is not just objectifying a woman or for that matter any person. Beauty Contests over the years have evolved with an idea that beauty comes along with a purpose, a mission. Beautiful women are not just beautiful but they are also the advocates of many social issues. As simple as it is that we all get attracted to something beautiful- be it things or people. Beauty gives a special identity and drags attention. When such attention is used to bring out influential changes, wouldn't that be purposeful? That's what beauty pageants do!! Here we have the story of a young woman who made her way to bag the title of Miss Diva Supranational 2019, Ms. Shefali Sood.
A Tough Competitor :
With her elegance, Shefali gave the toughest fight for the crown all through the competition. Without losing herself in the whole process, Shefali worked hard for three years, missed her parents, sacrificing all her favourites just to ensure a perfect, disciplined and fit body. Afterall beauty comes when we work from within. Finally, the title she has won added to her shoulders an additional responsibility to give back to the society.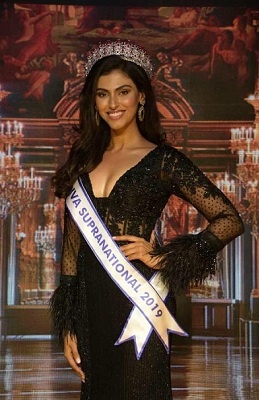 "Nothing Comes By Fluke", Says This Multi-tasking Personality :
The 2019 Miss Supranational India was previously crowned as Miss India Elite 2013 and Miss Indian Diva in 2016. Shefali, whose father works in the Mercantile Marine Department is an ardent traveller. She has gotten professional training in dance forms like Kathak, Salsa and Jazz. She is also a writer and she loves painting. Not just arts, she has even excelled in sports like basketball, softball, badminton, netball and cricket. This Business Administration graduate is a nature lover and enjoys walks every day.
Beauty With A Purpose:
ShefaliSood is undoubtedly a beauty with a purpose. Her strong educational background is an icing on the cake. She teaches the underprivileged kids at various NGOs and orphanages. She works towards spreading the importance of educating a child for a brighter tomorrow. She has volunteered with Ronald McDonald House for about a year and worked to provide home away from home for sick children. Shefali espouses mental health. She understood the stigma surrounding mental health in India and in most parts of the world and is extending her hand in wiping out the same by conducting national and international campaigns. She believes that a safe space of expression should be created for everyone to ensure peace and self-belief.
A Self-made Individual :
Shefali created a worthy life for herself. She feels thankful for what she has received and acknowledges the part played by her family in shaping her into what she is today. For her, beauty pageants are a platform to tell people not to give up on their dreams ever. For her, the crown is a responsibility more than an achievement.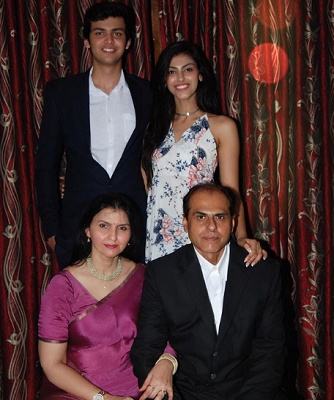 Her Message :
Shefali says that hard-work, integrity, humility, and gratitude will take an individual a very long way in life. She advises the youth not to forget the roots after rising to the apex. When beauty contests are seen just as mere objectifying means, women like Shefali Sood proved that there is an inner glow behind the external glowing skin that can light up the world. Let's wish Shefali from the depth of our souls a very bright future and grand success in all her future endeavors

Follow Her for More Updates

Follow Her to Know More About Fashion