Created music at 3 and played Mozart's variations at 5. Obviously a child prodigy.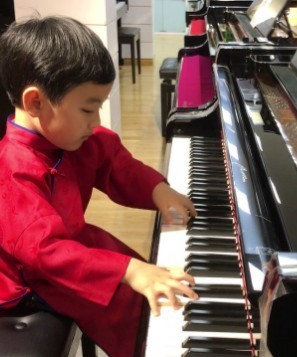 We must have heard adroit pianists running their fingers on the keys, and letting their tunes dance in our ears. We get mesmerized by their elegance seeing their experienced fingers run through the keys. But what if a 4-year-old does this? Those who have got completely involved themselves into the field enchant and mesmerize people with their art but if a kid playing in the amusement parks and running around the pets "creates" new notes in music? It's beyond just enchanting. Isn't it? Meet Evan Le, the little music magician who has become the Global Child Prodigy 2020, for his exceptional talent in music.
A Toy Piano Started It All:
Born on May 31, 2011, in California to Vietnam-based Lyon and Quoc, Evan's full name is Evan Duy Quoc Le. He has an elder brother, Brandon. Having migrated from Vietnam, Evan's parents became the naturalized citizens of the United States. As Evan's parents were never into music, they hadn't even thought of introducing their child to music. But Evan developed an interest for music all by himself when he was just 2.5 years old. He was given a toy piano when he was 2.5 years old. Generally, when kids are made to sit in front of a keyboard, they bang on it blissfully without any music consciousness. But 2.5-year-old Evan is different. He played the keys one at a time paying keen interest to the notes and sounds.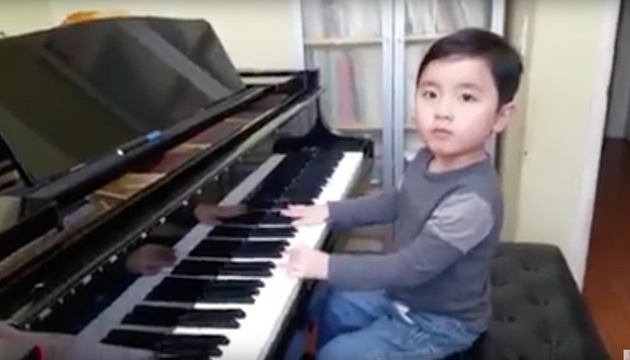 By the age of three, he listened to the kids' songs and played them on his piano. He started with one hand and then used both his hands. From 2014, he went on to take piano lessons at the Virtuosos Russian Music Academy. Surprisingly, at four and a half years of age, he created two variations on his own while learning Mozart's twelve variations on "Ah, vous dirai-je, Maman". When he was 5 years old, Evan won his first piano competition playing Mozart Concerto No. 8 in C major that included his own cadenza. Evan also went to a concerto festival in Europe and played all three movements of Mozart Concerto No. 21 in C Major. All cadenzas he performed for the First and Third Movements were written by Evan himself. He also wrote a piano composition, "Drum Dance" that was based on a Vietnamese folk tune.
Achievements of The Young Prodigy:
Evan has a YouTube channel with more than one lakh subscribers and millions of people from across the world have been following his music on social media. He has also participated in shows like America's Got Talent and has gained popularity. At four-years-old, he appeared on the Little Big Shots where he left host Steve Harvey speechless. He also competed in numerous music competitions and performed for some of the greatest composers securing the first position in most of them. The young talent was called upon to play in the "Cal State Long Beach festival Orchestra" and the "Slovak State Opera Chamber Orchestra". Evan was conferred with the Global Child Prodigy Awards that recognizes talents from various countries and backgrounds for his excellence in Music/Piano. His name was also listed under the top 100 prodigies of the year.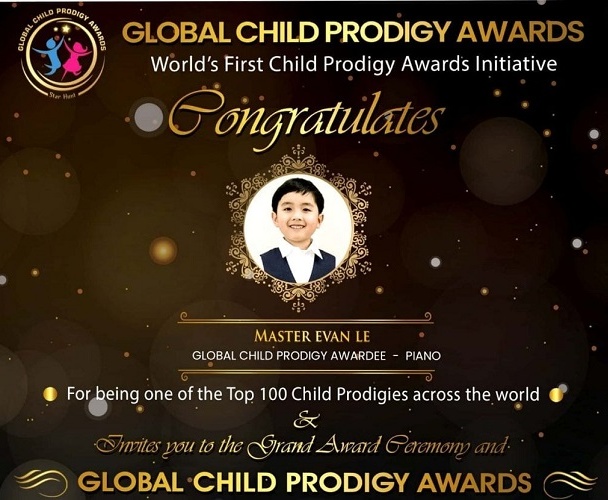 Kudos to the child prodigy who has done it all at a tender age and surely this piano star is going to outshine all the other stars in the musical sky in the days to come.

Like and Subscribe His Channel