Making Music, Melodies & Memories. She was named by Rolling Stone among '10 Singer-Songwriters to Keep an Eye Out For'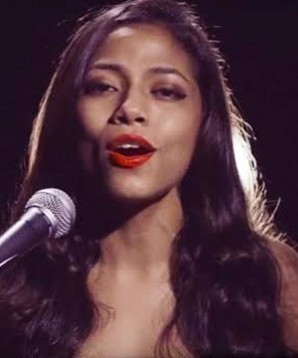 If you've grown to be a fan of the peppy virtual concerts that is slowly finding a foothold in music lovers' minds, there's one name you can't have possibly missed. From her Saturday night Live shows to her Sunday brunch sessions, this young singer who was recently named by Rolling Stone among '10 Singer-Songwriters to Keep an Eye Out For', has been making waves all over Facebook for her sultry covers of the classics and pop hits.
Before you tune into her next set, here's a little sneak peek into what went into the making of Giselle Pinto, powerhouse performer, and vocalist, as we know her.
Music, Events and Then Music Again!
Giselle took her first 'baby steps' in music, when at the age of two she was ushered onto a stage, at the behest of her parents who already saw those musical seeds that needed all but a microphone, to bloom. From that very first note she sang in public, tiny Giselle knew she had to keep singing, long after her audience went home.
And she continued, going on to school and community plays and competitions, holding stages and audiences on her own, at an extremely young age. Soon later, she began training under a few teachers, singing with choirs for shows not only in India but in several other countries.
Yet, as she stepped into college life, Giselle was still playing with the idea of a career in events, while pursuing singing. "I would've definitely kept at it as a part-time opportunity, if not full time", says Giselle recounting her early teenage years. Having taken up and enjoyed an internship with an events agency, she knew she had the chops to succeed at organizing events.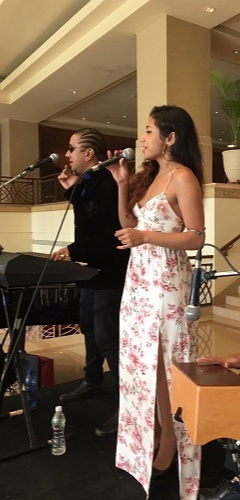 "I wonder how that would've panned out", says Giselle laughing, "Since events are a super-hectic, 24x7 job that leaves little time for much else".
But little did she know at that time, that Music was going to choose her, instead of the other way around. As soon as she completed her graduation, opportunities began to come her way rapidly, from hotel gigs to private events and even concerts that allowed her to travel. "The more I performed", says Giselle, "the more people started recognizing my work and approaching me for gigs"
Naturally, as most concerned parents, Giselle's parents while they encouraged her singing, remained doubtful of its potential as a career that would sustain her for life. In spite of disagreements and several discussions over her choice of profession, Giselle knew she had to keep going. As she built her now overflowing repertoire, with opportunity after opportunity coming her way, her parents fear soon gave way to support, when they saw her unwavering commitment to music.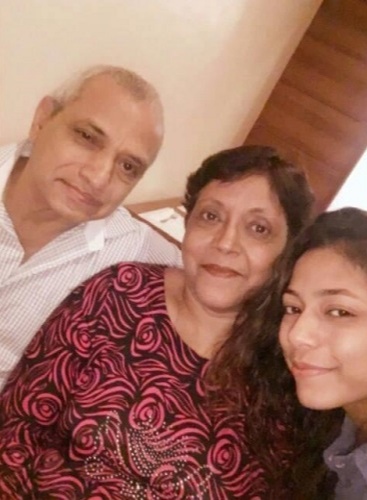 Giselle, however, never strayed from her path. "Much less than worrying about a career, I was more engrossed in doing something that I enjoyed and working to get better at it". As she thinks back, she chuckles and says "I think it all worked out in the end". We're sure most people who've heard her sing, would agree too.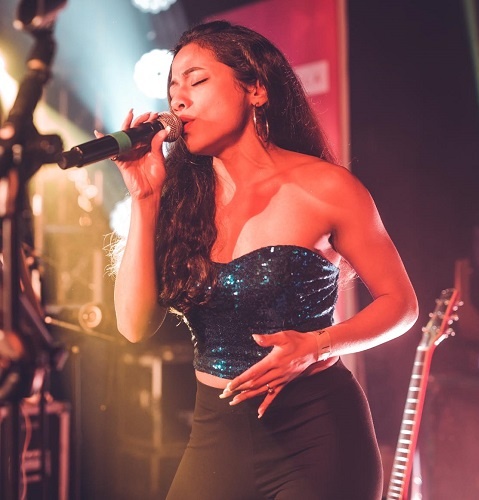 From Choirs to Concerts:
Soon, from a young chorister in her school and college years, Giselle went to becoming a steadily popular name as she stepped into the professional world at the age of 20. Expanding her range and style, she was soon able to command a variety of genres from western forms like jazz, R&B, country to more home-grown forms like Hindustani, folk choir, Bollywood.etc.
In addition to her own shows and private gigs, Giselle has also performed for singers and composers like A.R. Rahman, Pritam, Sharon Prabhakar as well as in popular bands like 'Groove' and 'Darren Das and The Sixth Sense'. Beyond performing, she's even extended her talents to the advertising world having sung jingles for brands like Alpenliebe, Fast Track, Mid-Day, Odonil.etc.
What's more, she also dabbled in teaching music and till date continues to teach kindergarten students at St.Joseph's School in Bandra, Mumbai.
And as of this year, will also be releasing her own original music.
Soaring High, With A Few Low Notes:
As she began her career, her passion unbridled, Giselle dove headfirst into every chance she was given, often performing and teaching for hours on end. A few years into this hectic schedule, her exhaustive performances and classes began to slowly take a toll on her voice, around the age of 24. While her audiences couldn't tell, Giselle could feel the strain on her voice, as she performed.
"As a performer", she says "you are acutely aware of when you're not at your optimum, even when no one else can notice", recounting this experience that pulled her down for a certain period of time.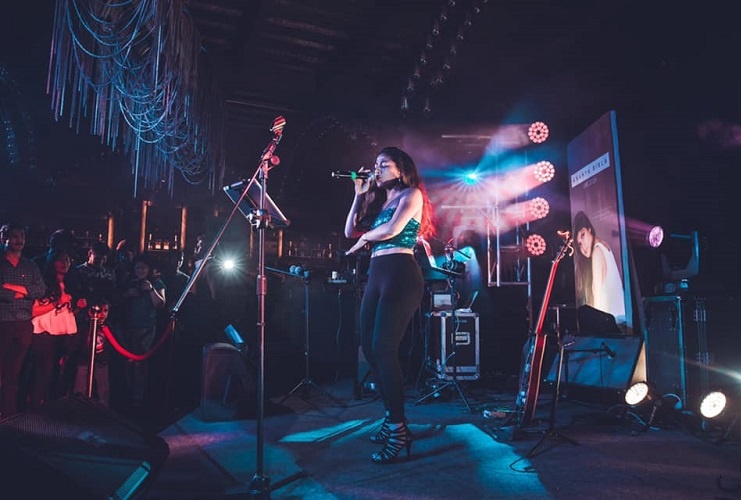 With little she could do, she slowly began retracing her steps making sure she took the time to relax her voice, leaving everything else to faith. "I'm not a very holy person, but I do believe in God and at that time, I just left it all in His hands", says Giselle.
She also cut back on her teaching, keeping to a 1 or 2 schools with a few assistants and a few other private classes. With a combination of measured work and faith, she was back on track, hitting those high notes, stronger than ever.
"I realized that my career and voice were worth more than anything else and praise God, when you put things in perspective, it all works out", she says, having had absolutely no issues in the last few years.
What Gets Giselle Pinto Tuned:
The BOA team asked Giselle a few quick, fun questions to understand her artistic side:
Too many! But performing with A R Rahman's choir for his Vande Mataram piece would be a highlight.
Can't think of one – too much I love out there!
Whitney Houston for her vocals and voice texture. I was really sad when she passed away. Performance-wise, Beyonce! She's a whole package- she can sing, perform, and keep the audience hooked. A lot of great singers lack showmanship, something that is very, very important if you want be a performer.
What kind of mind-set do you need to be in to write?
A good, positive one. A lot of musicians do see their best work coming out of intense emotions like sadness or pain, but I can't. I can only perform or write if I'm feeling balanced and happy, mentally, and emotionally.
Dream for the next few years:
To own a stage with my original music with the audience singing along to the lyrics of one of my songs. Almost tearing up, thinking about it!
Dealing With the Lockdown Blues
As something of a mix between a cover artist and an independent musician, Giselle is all too aware of the impact the pandemic has had on musicians.
"Professions like ours need an audience and in the absence of gatherings, it's almost impossible for most musicians to find places to perform" she says, expressing particularly the difficulties for indie musicians who rely solely on their original music to sustain themselves.
On the other hand, she does feel virtual shows are a sign of hope, "Not all is lost, musicians need to adapt and market themselves online and I'm confident that more opportunities will open up" says Giselle whose Facebook videos and performances have been blowing up and receiving massive attention from people all over.
She's also been devoting the little extra time she has during the lockdown period, towards putting out her covers on YouTube, building her social media presence and working on her which she is eager to release over the next few months.
"It was nice to have a bit of a break at the beginning of the lockdown but now I'm going to keep focusing on my original music and Live gigs", she says.

Follow Her Page
A Few Notes of Advice for the Next-Gen Artist:
When asked about whether she feels fresh-out-of-college singers should consider pursuing music at this time, Giselle is all on-board. "While, it is a complicated time for several occupations and professions, it doesn't mean that singers can't use online platforms to their advantage"
If you can make it big on social media, you open yourself up to a world of opportunities, she believes, emphasizing the need for young singers to stay patient and perseverant.
"Even if one can't take it up full-time, don't give up on it altogether. There may soon be major scope for musicians to play online gigs. You can 110% keep building your music".
As I croon along to her Sunday Brunch Session (that got 27.8K views in 24 hours!), one can't help but think about all those artists who gave up on what they loved the most, in lieu of a 'real career' either because of parental pressure, a few hurdles or just because they wanted to fit in, like everyone else.

CheckOut Her Sunday Brunch Live
Giselle's acclaim and journey is real proof that you can make a career out of what you love provided you sow the work and are willing to wait a little for it to bloom. While security and stability are things anyone should seek, it would mean little if you're not enjoying it. Giselle dove headfirst into music by first seeking what she loved and then moulding it to become a strong career that has given her all the success one would aspire to in life. Often, most of us do things differently– seeking that security without first finding something that we can look forward to each day we wake up. Maybe, like Giselle, we should find that one thing that lets us live what we love, instead of the other way around.
Watch out for her original music release soon….

See Her New Posts

CheckOut her New Songs

Like and Subsribe Her Channel For Latest Songs

For Live gigs Dorp a Mail @ : - gisellepinto.91@gmail.com