Beauty from the North East educating about diversity of India through her NGO.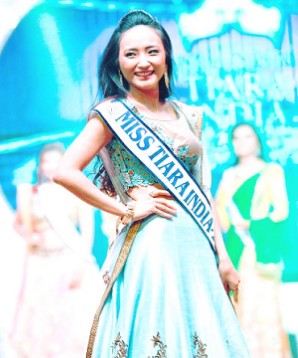 Who is Chum Darang?
Hailing from Pasighat, Arunachal Pradesh's oldest town, Chum Darang, a 25-year-old model and beauty pageant holder is one of the state's pride and joy. Chum has competed and won many beauty pageants domestically and has even represented India at international beauty pageants.
Something about Beauties.
It is certain that not only good looks but being an all-rounder seems crucial. Darang says that all of her achievements are only possible because of dedication and persistence. Emphasizing on this Darang says "Success won't come your way easily. I have failed many times too before winning a title. Persistence is required and then you will see yourself transforming into a winner, slowly but definitely."
Tasted Victory
Darang started when she was 16 but her exciting journey began in 2010 when a young Chum Darang won 'Miss AAPSU 2010' (All Arunachal Pradesh Students' Union). She recalls getting a CAR from winning the pageant and how her parents were filled with immense joy that her father even sold his old car and started using the car she had won.
Sense of Fashion
Coming from the Northeastern part of India, Darang describes the fashion sense of Northeasterners as boundless, "People in Northeast are boundless and have a gifted knowledge of fashion. What it is or how it could work and stuff like that." she proved this by winning 'Miss Best National Costume' in 'Miss Tiara India 2017.'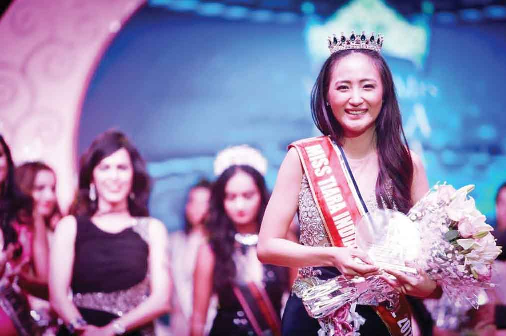 Racism still Exists?
Through the course of her journey in the beauty pageant world, Darang has come across many Racist comments and ignorant questions about her identity. The title like "Miss China" is not something new to her, and even irked her at some point but she eventually kept her cool and understood their confusion and she is now focused on educating people about diversity in India.
NGO to her credit.
Darang is also an avid lover of the environment and an active promoter of environmental conservation. She runs an NGO called 'Guardian of Blue Marble' which focuses on environmental protection and women empowerment.
Future Plans
Darang continues her pageant and modeling career and hoping to fulfill her dreams through her NGO.
She concludes by saying that she is extremely proud to be a North Easterner and hopes to help many of her friends and many are already following in her footsteps.