Lorna Cordeiro — The Nightingale of Goa.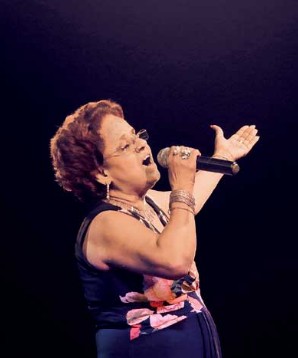 In a country with a rich heritage of music, aspiring singers are a dime a dozen. Most of them eventually realise that they are not cut out to make it a profession, while some of them excel after honing their skills through years of practice. But a few special ones, among them, realise that they are born to sing and go on to become legends. Lorna Cordeiro was one such legend who went on to reach dizzying heights in her career.
Early days
Lorna Cordeiro hailed from a religious Goan Catholic family. She was the third born child in a family of six children. Lorna's budding singing talent was first recognized by friends and neighbours who heard her sing Konkani hymns after the daily family prayers. These appreciations helped her family to firmly believe in her talent and they encouraged her to explore it to the fullest extent.
Finding a Mentor cum guru
Most great achievers have a mentor who takes them under their tutelage — Lorna Cordeiro was no different. In her teens, she was taken under the wings of Chris Perry — a prominent musician, song writer and composer. Under his guidance, the extraordinary range of Lorna's talent began to flourish. She began a journey that would make her an icon of Goan music by singing in his band for the next nine years. Lorna has no qualms in admitting Chris Perry's contribution towards bringing her talent to the fore and she calls him — her guru.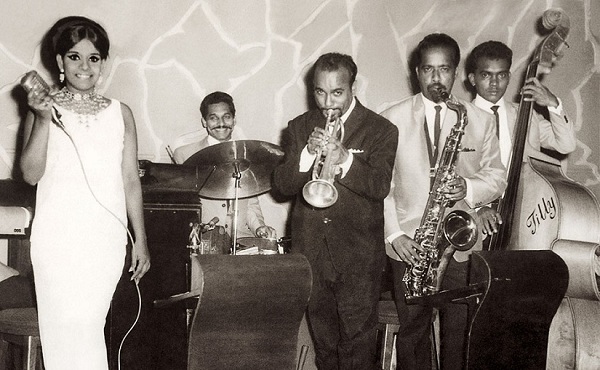 Bombay's Venice
The glorious heydays of Jazz music in India were in the 60s and 70s. Old timers often reminisce about the most prominent exponents of this art — the magical duo of Lorna Cordeiro and Chris Perry. Venice, a night club in Hotel Astoria of Bombay, was the stage for Lorna to unleash her sizzling talent along with Chris Perry who led the band with his mesmerizing saxophonic skills. They were an instant hit.
Apart from being a mesmerizing singer, she was an electrifying performer who had several signature moves in her repertoire. She would begin her gig by stretching her arms out wide towards the crowd, tilt her head, in her inimitable style, and exclaim "I am Lorna". Patrons of Venice would go into raptures as she proceeded to belt out jazz and pop numbers by Ella Fitzgerald and Connie Francis. Lorna would customarily whip the audience into a frenzy as she gracefully swayed to the tune after nailing every high note. The performance of the band would reach a crescendo as she threw a glance at Chris Perry who would end the final moments of his piece by going down on his knees as he raised his sax to the sky.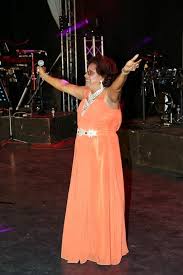 She was the pulse of the audience and her creative on-stage chemistry with Chris was the talk of the town. Together, they made people come in droves to watch them perform. Their popularity led them to perform in star hotels and nightclubs of Bombay, Delhi, Bangalore, Calcutta, Shimla, Ooty and other cities.
Icon of Goa
The vocals of Lorna and the musical genius of Chris wasn't just confined to live performances. They wanted their talent to reach a wider audience, so the composition skills of Chris Perry came into full effect as he began creating Konkani albums with Lorna. Together they churned out a factory of chart-busters. Their songs were distinctly unique — heavy Jazzy elements peppered with a dash of Goan folksy influence. Lorna had this special ability to raise every high note just that bit higher. Pretty soon the radio began playing her songs every afternoon and she became a house hold name in Goan communities in India and abroad. Lorna's biggest hit songs were Bebdo, Red Rose, Pisso, Calangute, Adeus, Lisboa, and many others. Her ardent fans bestowed many monikers on her, the most notable ones being 'Bessie Smith' of India and the moniker that everyone identifies with her — Goa's Nightingale.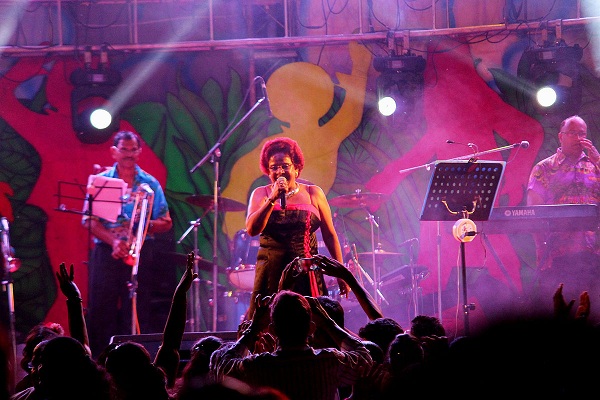 This endearing fairy tale came to an abrupt halt in 1973, due to a variety of reasons, and Lorna Cordeiro stopped singing.
The Nightingale's return from a long sabbatical
Fans, critics and the general public wondered and speculated about Lorna's disappearance from the public eye for decades, but no one seemed to exactly know why she stopped singing.
In 1995, Lorna returned from her prolonged sabbatical by releasing an album titled 'Hello Lorna' — after her former band mate Ronnie Monserrate and her mother convinced her to make a comeback. A show commemorating her return was organised in Miramar beach, Goa. It was a sell-out. Goans, young and old thronged the place to catch a glimpse of the elusive legend. The roads leading up to the venue were jammed with traffic for kilometers. Many of her fans had believed rumours of her death, and were sceptical if it was the real Lorna Cordeiro. They didn't have to wonder for long. Lorna clambered up to the stage and let her magical voice take over the crowd as they went delirious with a delightful mix of joy, happiness, nostalgia and tears. 300,000 people that evening realised that time may steal your youthful looks, but it cannot steal your talent — your God given talent.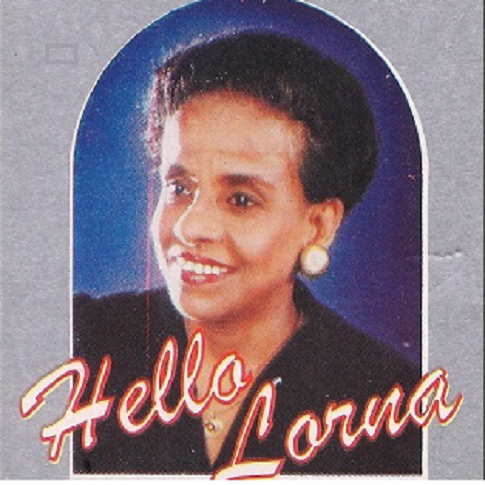 This inspiring journey of Lorna Cordeiro has been immortalised on celluloid by two motion pictures: a Konkani film titled Nachom-ia Kumpasar, which is a fictional account inspired by her life and a Bollywood film called Bombay Velvet, whose female lead character Rosie Noronha is inspired by Lorna Cordeiro's real life persona.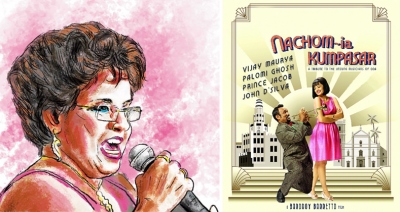 Lorna Cordeiro continues to enthrall audiences world over by performing at sold out shows in the Middle-East, USA, UK, France, Portugal, and also Canada in the near future. Her music traverses not just boundaries but generations, too. Second and third generation kids who grew up listening to their parents play her songs — pack concert venues. Her fans world over continue to be teleported back to the magical days of the 60s when she stretches her arms wide out to them, tilts her head to the side and says, "I am Lorna!".