Meenakshi Chaudhary "Miss Great India 2018" the woman with unforgettable eyes.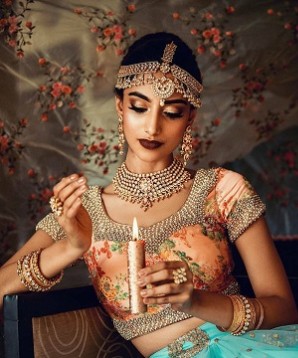 Beauty contests have never been the same since the women of India swept the catwalks demonstrating poise, elegance, beauty, intelligence and the depth of eyes that speak of thousands of years of history. Meenakshi Chaudhary possesses all these qualities and sharp intelligence that is nurtured by her experience as an actress and an excellent student.
During the year 2018, Meenakshi represented the state of Haryana in the Miss India contest. Her poise, beauty and enigmatic personality caught the attention of the judges from the very beginning of the contest, which led her to be crowned "Miss Photogenic and Miss Great India 2018".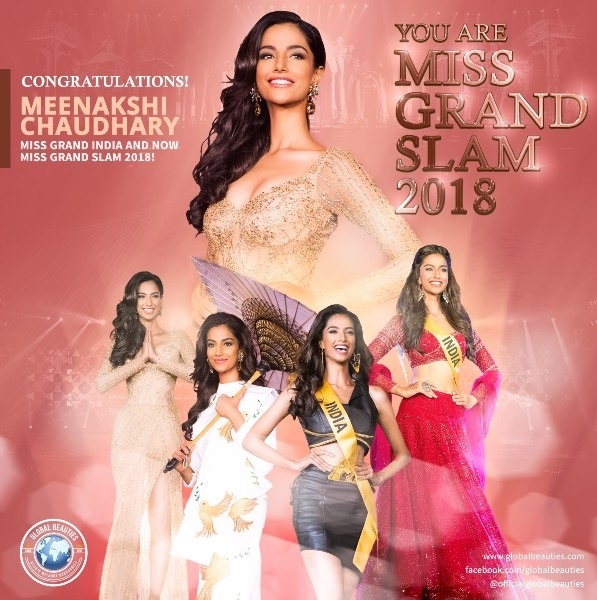 Thus, the beauty of the Indian woman was represented by Miss Chaudhary in the "Miss Great International 2018" contest, an event that brought together beauties from the five continents in the paradisiacal Yangon, Myanmar. Meenakshi won the place of the first finalist and the eyes of all India looked at the first Indian woman to achieve that place, in such an important contest. Meenakshi was called the woman with unforgettable eyes.
Queen among poems and studies
Miss Chaudhary was born on 1st February 1997 in Panchkula in Haryana, India. She comes from a family with deep moral traditions and humanistic values. This extraordinary young woman is the daughter of Late Col D R Chaudhary, who was commanding an army unit at Gurdaspur till he passed away in January of 2019.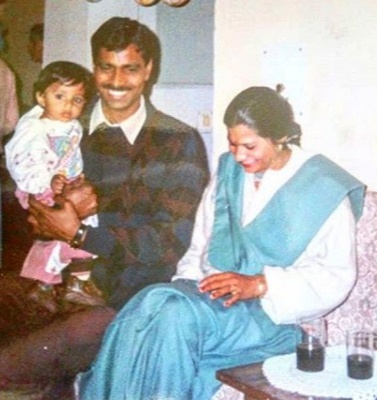 Miss Grand India 2018 studied at the St. Soldier International Convent School in Chandigarh. This beautiful young woman was involved in modeling from a very young age and now shares her modeling career with her dental surgery studies at the National Dental College and Hospital in Dera Bassi, Punjab.
But Miss Chaudhary's activities encompass many other activities such as reading, traveling, swimming, and listening to music. But behind all that activity, lies the heart of a poetess who spends hours writing poetry.
The road to Miss Grand India 2018 crown
The road to success in beauty contests is a very arduous one. Chaudhary prepared herself with enthusiasm and a lot of discipline both physically and mentally. The daily exercise routine is accompanied by topical studies, modeling, and acting. This discipline led her to be crowned 'Miss Grand Slam 2018'. She won the five competitions that make up the Grand Slam, a feat that had not been achieved since 2000.
Miss Chaudhary's athletic skills enabled her to triumph in the "Miss Grand Slam 2018" sports competitions within the disciplines of basketball and badminton. To achieve goals, one must strive to focus on the path to success: "The normal girl I was has become Miss India and I think the whole country knows that and the best thing about it is that it has made me realize my own potential," she said.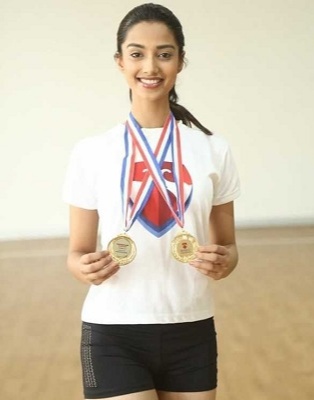 Responsibilities of a queen
Achieving success in beauty contests is a step that brings with it great responsibilities. Miss Chaudhary is the official face of major brands in India, so it is not enough to be beautiful, she must know what products she is promoting. One of the most important brands is Sephora's store, which opened a new branch in India located in Oberoi Mall, Gurgaonregaon. During the opening, Meenakshi attended the event with her characteristic charm.
Miss Great India 2018 introduced herself at the store opening presenting the brand through her own experience and explaining to the public the advantages of using the brand's products "Sephora has done an excellent job in making us look extremely beautiful, extremely confident..." showing that Sephora lipstick and mascara, always accompany her everywhere.
Oral Health Project
Success in beauty contests is a platform to give visibility to important social projects. During the hundreds of interviews Miss Chaudhary has participated in, she reiterates her social commitment to gender equality: "Time has shown that girls are no less than anyone else, specifically in my state, Haryana. In terms of sports, beauty contests, I think Haryana has left a mark with Manushi Chillar, with the Phogat sisters. We have shown our mark in each and every field," she said.
As a dentist, Miss Chaudhary wants to spread the word about the importance of oral health to all sectors of society, especially in rural areas. She emphasizes the goals of the World Health Organization's campaigns and is committed to spreading them to the most vulnerable communities in rural areas. She hopes that, just as her eyes are unforgettable, her campaign for oral health will be unforgettable.