Konkan actor, comedian gone decades ago but is still remembered and will never be forgotten.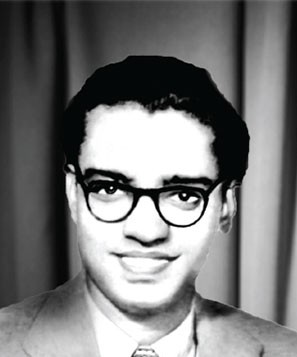 "Taxi choloitanam fattlean kitem tum poitoloi, Gopan eka mekak dhorun aloi-doloi,Tea amchea fuddlea arxean cinema kitem poitoloi". These famous lines in a Konkan song translate to, "Watching lovers in the backseat through the rear mirror is like watching a movie!" And then the song ends with these lines- "Saiba maka kurpa di, steering mojem ghott dhorunc, Haum poitam mhunn tancam gomoi!" That means- "Dear Lord, help me hold on tight to the steering wheel… please let them know I can see what they're doing!"
If you are an ardent lover of the Konkani stage, then you will surely recognize this versatile man who shared his short lifespan with the Konkani theatre. He was a singer, lyricist, music composer, scriptwriter, and above all, a comedian with impeccable timing. He was Anthony Mendes and if you know his highly acclaimed performance in the 1963's Konkani film, Amchem Noxib, you will be excited to know about his journey. And if you belong to the post-Mendes period, go watch him perform with superior comedy timing in the film and you will instantly fall for him.
A Perfect Family Man:
28th December 1920 is when Anthony was born in Margao. He finished his schooling at St. Theresa's High School in Girgaum at the age of 16 and immediately made his debut on the Konkani stage. Jaao Agostinho Fernandes, who is regarded as the Father of the Konkani stage watched Anthony perform in a local stage show in the year 1936. Mesmerized by his performance, he offered a small role to Anthony in his one-act play Khapri Chakor (African Servant). Extremely impressed by Anthony's performance, Joao started offering roles to play in his other plays (tiatrs). In the play Vauraddi, Anthony was given a lead role by Joao. With this, Anthony started becoming popular and directors began looking towards him for their plays.
A Versatile Personality:
Anthony's talent was not confined just to acting. He was adept at singing, songwriting and even playwriting. He penned beautiful songs which were filled with joy and rigour. He had also written 15 full-length tiatrs and the most significant of them was "Road to Mapusa". Be it his character portrayals, or his song lyrics or his comedy timing - he was brought closer to the hearts of the audience.
A Family Man:
Beyond the screens, once the stage lights were off, Anthony's personal life is another gem. He was a loving husband to his wife Clementine and is a dedicated father. He had five children, Felix, Theresa, late Xavier, Derrick, and Amelia.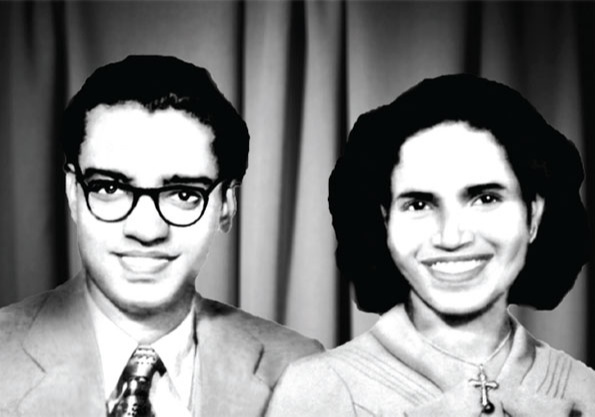 He was a supportive family man who always kept his family first. He however wanted his children to stay away from acting. But where shall the passion from the blood go? Though the children pursued other fields of career, they still carried their father's passion for art. After Anthony breathed his last in 1964, the play that he started to write but couldn't complete was staged by his sons who were lovingly called as Mendes Brothers. This stage show became an instant hit not only because they were his children but also for their exceptional talent. After Anthony's untimely demise, his wife Clementine looked after five children all by herself providing them with everything. When Mendes Brothers performed their father's last play, they dedicated one of the biggest hit songs "Amchi Maim" for their devoted mother. When Anthony breathed his last, he was just 43 and it was only one year after the release of the popular Amchem Noxib. Blood Cancer curbed his life and his short but everlasting association with the Konkani stage. Even after more than 50 years of his demise, tiatr lovers share a special bond with him that's irreplaceable.