Shoo those body shaming characters. This is how this dancer cum choreographer did.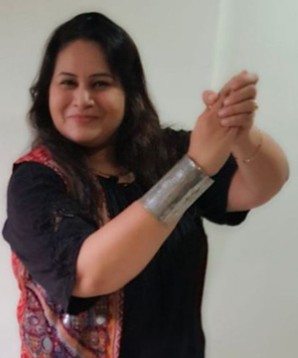 Our body shape has always been a concern to people around us more than ourselves. They have a problem with fat bodies and skinny ones too. They have a problem with a fair skin tone and dark. Tall is a problem, short is a problem. Huh! What we do with our bodies is our wish. Why do often people poke their nose into other's lives and choices is a million-dollar question. We might find life on Mars but we shall never find a way out of people's remarks. All that it takes is our personal opinion and self-esteem to cross all the unwanted remarks made by unwanted people. Shilpa Ganatra has done exactly the same. Those who rejected her once, came back to feature her again. That was her answer in action! Let's read her story today from being rejected at a school event to becoming the best choreographer holding a world record today.
Body Shaming - Her Gateway to Success:
Shilpa Ganatra hails from Bangalore, India. She was an ardent dance lover and loved to dance her way through everything in life since childhood. She participated in all the dance competitions as a kid. However, the trigger point was ignited when she was in her 10th standard when she wanted to participate in the dance event at her school. She was rejected sighting her obesity. She was fat-shamed and discouraged. "I wasn't selected for the auditions because I was fat!", she recollected in an interview. This triggered anger and out of anger, intense passion to show her dancing flair to the world was born. At college, she decided to showcase her dance when doors were knocked. She went on to that stage and performed on Sridevi's Hawa Hawai.' She had won the first prize and it is then that she realized that dance has no body type. "You just need to dance with your heart and soul and you can conquer all the discouraging waves!"
She gave her name in every dance competition at college, and every time, out of an average of 40 participants, she stood out as the winner. She was also elected as the cultural secretary in the college. Thus, instead of letting her anger burn her from inside, she chose to let it out in the form of dance and has let the world witness the graceful dancer in her. She realized that dancing can become the perfect career choice for her. There was no looking back ever since then.
The Founding Of the Academy:
Going ahead, Shilpa has won several Garba competitions. She won gold coins, a Scooty, and also a sum of Rs. 25000. Once, she was 19 years old and participated in a dance show, when the judge was so impressed by her dance that he asked her to judge at a Kannada dance show. He also suggested Shilpa teach aerobics to students. At the same time, someone told her that she should start her own dance classes. Thus, in the year 1998, Shilpa started the Youth Zone Dance academy.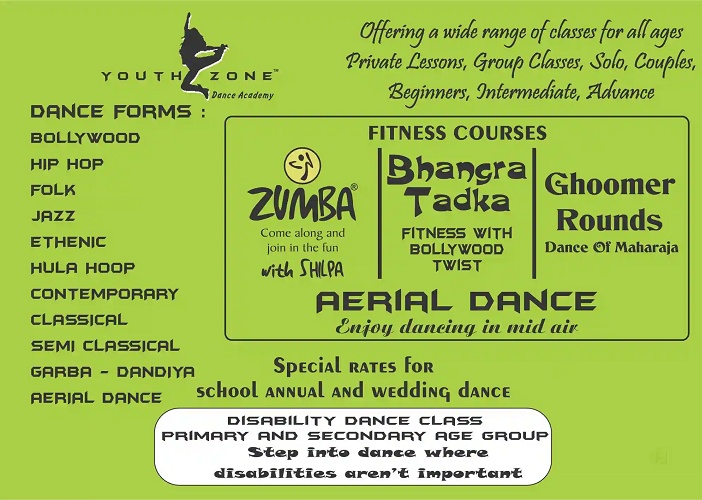 Shilpa's Accomplishments:
This Garba Queen Of Bengaluru has choreographed several TV shows, reality shows, and also various events in Mumbai and South India. This queen of dance was lauded by the Government of Karnataka with the title, 'Karnataka Dance Master'. She has secured a place in the Champion Book of World Record and the Supreme Book of World Records too. 'We are a world record holder in doing Hula Hoop, continuously for 3-minutes. And we achieved another world record where we'd done a Show completely in LED light." says Shilpa. She is also a social activist. She is the secretary at the Humans First Foundation and the Asst Women Director of Maharashtra titled by the World Aid Organisation for Human Rights (W.A.O.H.R). Out of all the achievements, one that stands close to her heart and one that she cherishes forever is when her school, which rejected her to participate once, added her name in the school magazine as the Best choreographer.
The Roller Coaster Journey:
Shilpa started to teach dance from her home initially and the network began to increase slowly. Every time, to secure the first prize in any competition was her top priority. She trained her students also in the same lines.
"People started to recognize me because my students were on a roll.", she said in an interview. After a few years, Shilpa got married and shifted to Mumbai giving a temporary pause to her career with marriage and motherhood. As her daughter grew older, she hit the dance floor again. Currently, Shilpa owns three dance classes and trains students in Hip Hop, Folk, Jazz, Ethenic, Hula hoop, Garba, Aerial Dance, etc. This passionate dancer has trained over 3500 students including disabled people so far through her dance academy and choreographed 20 groups and clubs including the team of Taarak Mehta ka Ooltah Chashma. Shilpa says that the warmth and friendliness she provides to her clients is well appreciated and this is coupled with the results they display in every dance event.
"While the Hoolahoop is my speciality, I also provide an overall dance development which includes learning the art of aerial dancing," she says.
Lady of Grit:
Kudos to the lady who received applause from those who once rejected her. That's what is called the fire, isn't it so?
"I believe in hard work and perfection. Dance is a great way to express one's feelings and it is my job to get the best out of a dancer and will continue to do so.", said Shilpa in an interview.

Follow Her Work

Like and Subscribe To Her Channer For More Updates