Freedom Fighter hailed as Mother Teresa of Odisha? Know about her.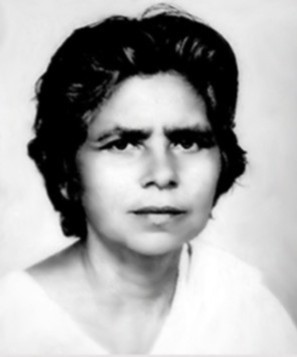 While most of the names were not scripted in the history books making them unknown to many, they still continue to shine in front of us some or the other way. When Parvati Giri Mega Lift Irrigation Scheme is known to many, not everyone, in fact, no one will dig into knowing who Parbati Giri is. But, just take some time to read this story and you will be amazed at her valour and 'much-ahead-of-her-times' attitude. Let's get into the story of Parbati Giri, who is prominently known as the "Mother Teresa of Orissa".
The School Drop-out's Fire To Fight:
It was 19th January 1926 – the time when the freedom struggle was reaching its apex in every nook and cranny of India. In Samlaipadar village near Bijepur of the present Bargarh district and undivided Sambalpur district, a future freedom fighter was born. She was named Parbati. Parbati Giri grew up observing closely, the words, deeds and activities of her family that was involved in the freedom struggle, especially of her uncle Ramachandra Giri. Once, when a few freedom fighters like Laxminarayan Mishra, Durga Prasad Guru, Bhagirathi Pattanayak and his wife Jambobati Pattanaik, Fakira Behera went to meet Ramchandra Giri to discuss the plans and programmes of Congress. Parbati Giri, who was just eleven years old then, heard their talks and was totally drawn towards the freedom movement. She decided not to go to school anymore and dedicate her time to the freedom struggle. She began to travel to various villages and collected primary members of Congress. Her dedication at such a tender age amazed the big heads involved in the freedom struggle.
Emerging As A Notable Fighter:
Parbati, who was completely inspired by the ideas of freedom fighters, started to attend meetings leaving behind her education to stop at class 3. Looking at her courage and commitment, many freedom fighters appealed to Parbati's father to permit her to join in the organizational work of Congress. In the year 1938, a great assembly of congress workers was organized at Samlaipadar in which leaders like Malati Choudhury and Pranakrushna Padhiari gave their valuable speeches.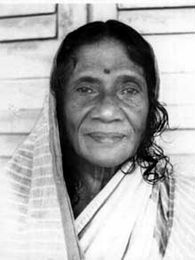 The very next day, the leaders have brought pressure on the father of Parbati Giri to allow her to go to the Bari Ashram of Rama Devi. He agreed unwillingly and the journey of a minor girl from a small village to Jaipur amidst the conservatism and dogmatism of the day was remarkable. In an age where there was no means of communication, the journey of a young girl to a distant land for the freedom struggle is definitely a feat. All that she learnt at Bari Ashram helped her fine-tune as a freedom fighter and moulded her into a self-sufficient individual. When direct Satyagraha started in 1940, Parbati returned to her village and carried out the Congress work in Bargarh, Sambalpur, Padampur, Panimara, Ghens and various other places. She travelled extensively and organized meetings, gave training in weaving and thread making in villages like Samlaipadar, Barpali, Panimora, Sarandapali and Dalaipara of Sambalpur town. She also took an active part in the Khadi Andolon of Mahatma Gandhi and the Bhudaan movement of Binoba Bhave.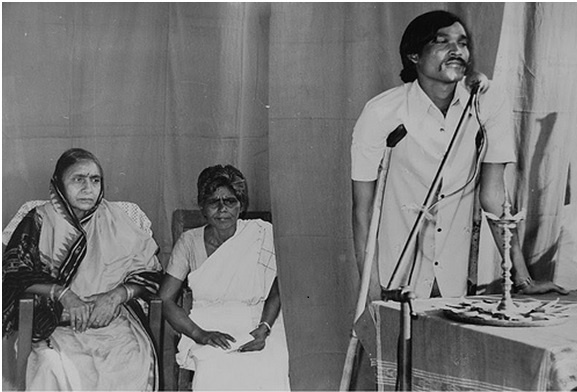 The Daring Young Girl:
There are countless incidents that depict Parbati's courage, zeal and passion towards her duties. Her active contribution to the struggles of freedom has many stories of her boldness glittering seamlessly. Once, Parbati joined a group of boys and gave anti-British slogans. She also entered the SDO office at Bargarh with three boys and sat in the chair of S.D.O. The police then tried to get her down from the chair. Due to her anti-British activities, she was imprisoned for two years. After her release, she didn't stop. She entered the Bargarh court and provoked the lawyers to vacate the court with an aim to cease co-operation with the British officials in legal affairs. While few lawyers left the court, those who didn't were given two bangles each. Thus, Parbati, who was inspired by the ideals of Gandhi, also became an icon of strength in the road to freedom. Her active part in the Quit India movement in 1942 was worth praising and equalled prominent freedom fighters of the day.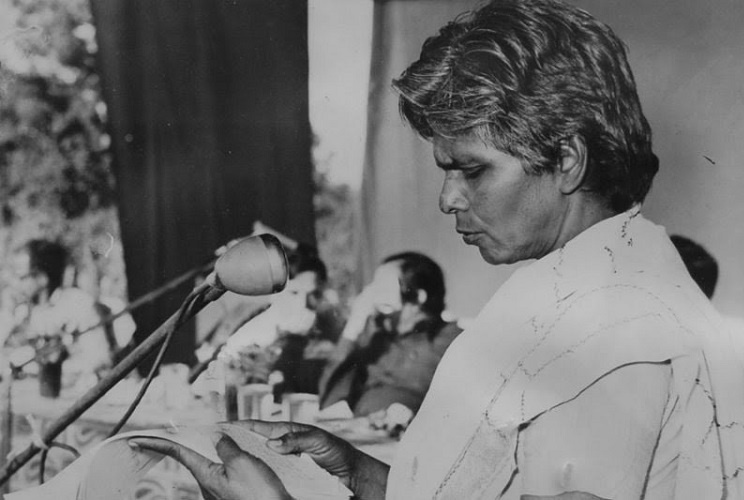 Dedicated To Serve – Unconditionally:
After independence, Parbati involved herself to uplift the lives of the underprivileged. Her social activities spread across rural Orissa. She founded Rukmini Lath Balniketan at Paikmal village, Bargaon for orphans and children. Once India gained independence, Rukmini resumed her education and completed her schooling at the Prayag Mahila Vidyapitha in Allahabad in 1950. In 1954, she joined Rama Devi in her relief work and in 1955, she joined an American project that is aimed at improving the health and hygiene of the people of Sambalpur district. She also started an ashram for women and orphans called the Kasturba Gandhi Matruniketan at Nrusinghanath and a home for the destitute called Dr Santra Bal Niketan at Birasingh Gar under Jujomura block in Sambalpur District. She worked for jail improvement and leprosy eradication.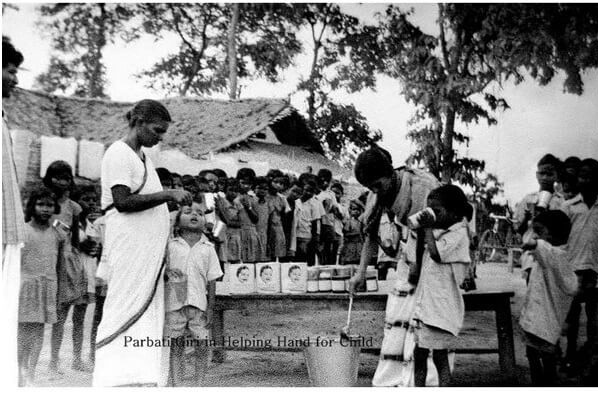 Recognition That Poured In:
Parbati Giri was offered an assembly ticket and a Rajya Sabha seat but she denied the offer citing her desire to dedicate her time to work for the welfare of the downtrodden. She was honoured with an Honorary Doctorate by Sambhalpur University by the Governor of Odisha in 1998. The Odisha government has also named an irrigation scheme in her honour, the 'Parbati Giri Mega Lift Irrigation Scheme'. The Department of Social Welfare of the government of India honoured her in 1984. For her work and kind gestures towards the underprivileged, she is hailed as the Mother Teresa of Western Odisha.
This lioness of freedom struggle and a social reformer succumbed to an illness and breathed her last on 18th August 1995. However, her valour continues to inspire and lives on.
Also Read About: Forgotten freedom fighters of India who braved their lives for Indian independence.
Also Read About: Deserved the credit for designing the Indian national flag is left unheard of.