First Indian transwoman to represent India and win 2nd Runner Up at Miss International Trans 2021.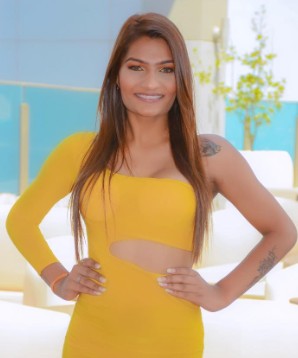 "Women are women. We come in all shapes and sizes and colours and we should be proud of that. Would love to see trans-women from India part of mainstream beauty pageants one day. However, a trans-specific pageant has provided us with international visibility and gave us a voice on an international platform to speak about equality- which is great and rarely given to us by mainstream organizations". These are the words spoken by 22-year-old Delhi's pride, Archie Singh when she represented India on a global platform. Archie Singh has an inspiring story to tell us by being the first Indian transwoman to stand as the 2nd Runner Up at Miss International Trans 2021. Let's take a look at her journey.
Dreamt Of A Good Future With Family Support:
Archie Singh is a 22-year-old trans-woman from Delhi. She belongs to a middle-class family. She knew that she was a woman always and she could identify with her gender clearly. "From school days, I knew I was a woman, and I am glad my family supported me when I came out," she said. When she was 17, she wanted to flaunt her identity and publicly came out. "I wanted to be the truest version of me, I didn't want to pretend to be someone else anymore," she said. She then began her career with modelling before which she also worked relentlessly to spread awareness about trans realities trying to break the stigma surrounding trans people. When she chose to model, she felt that it gave her a platform to reach more people, and soon, it became her passion.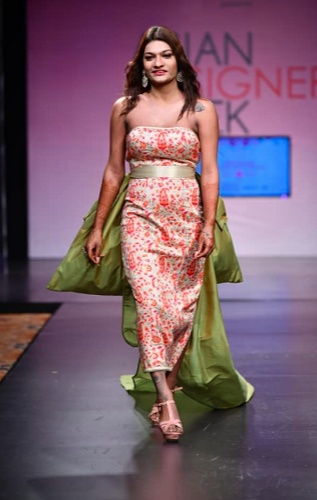 The First from the Country:
When the stage was glowing with lights and the audience was eagerly waiting to know who the winner would be, 22-year-old Archie was calm with confidence gleaming in her eyes and hope to blush her face. This representative of India was soon announced as the second runner-up at the Miss International Trans beauty pageant organized in Cartagena, Colombia.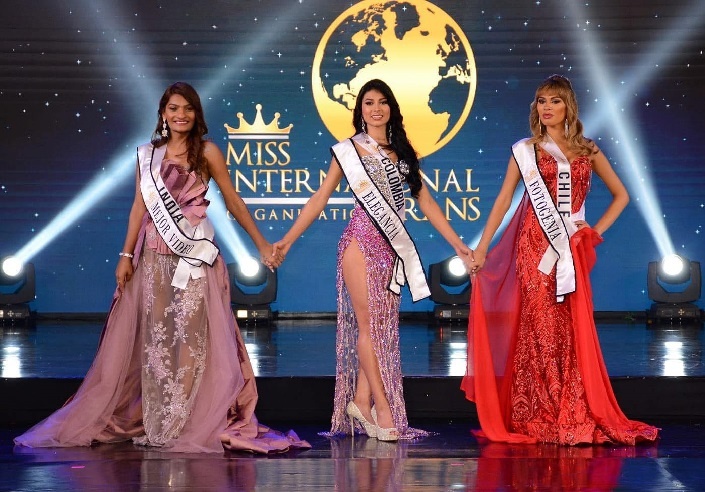 Woah!! The common Trans woman from India represented the nation at Miss International Trans 2021 and has stood out as the first Indian transwoman to win 2nd Runner Up at the prestigious event. The dynamic lady who took inspiration from Manushi Chhillar, Sushmita Sen, Aishwarya Rai and Lara Dutta, in turn, inspired the whole trans community in India.
In an interview given to the Times of India, she said, "It feels great to bring home the title and be a voice to the LGBTQIA community and women of India- who are often suppressed. I feel truly humbled and now I have a huge responsibility ahead to work unceasingly for Trans women models from India. I want the perception of transwomen to change. Don't want people to tag us as beggars and dancers- we have dignity and we are complete women- I'm glad that I can start a positive conversation around this".
Challenges All The Way:
Archie, being a trans woman, shares that she was never exempted from being under-looked and discriminated. She had to struggle a lot to get the passport printed with the correct gender. "Today I wear this beautiful crown but to achieve this, I had to struggle, face taunts and discrimination", she recollects. Once, when Archie went for a modelling shoot, an agent connected saying, "You're not a real woman".
"I am a woman, and I'm trans but I'm equally a woman. My official government ID recognizes me as a woman, and I have had gender-reassignment surgery, I told them," Archie said, recounting the discrimination she faced. "But they didn't listen. They wanted a 'woman who wasn't trans', but didn't want to say that," she tells in an interview. This tough path, when embraced with love for India and determination to succeed, took her to the international podium.
Confidence Booster:
When Archie went to Columbia to take part in the competition, she understood that she belongs to a community that is larger than what she ever thought of. When she met her fellow contestants, she felt more confident and inclusive. On standing where she belonged, on stepping on to the platform that allows trans people to showcase their worth, Archie felt fulfilled. "I was excited but partly nervous. Participating in this competition was a dream – so it was a competition to make proud India, the LGBTQ community, and my parents," said Archie. Though she finished as the second runner-up, she said that she has taken all the learning experiences from the journey and has got a lot of positivity that drives her going forward. "I have extended my chosen family and proudly I can say my family is across the world. In the future, this bond is going to become stronger, and there is new work coming to do together," she shares.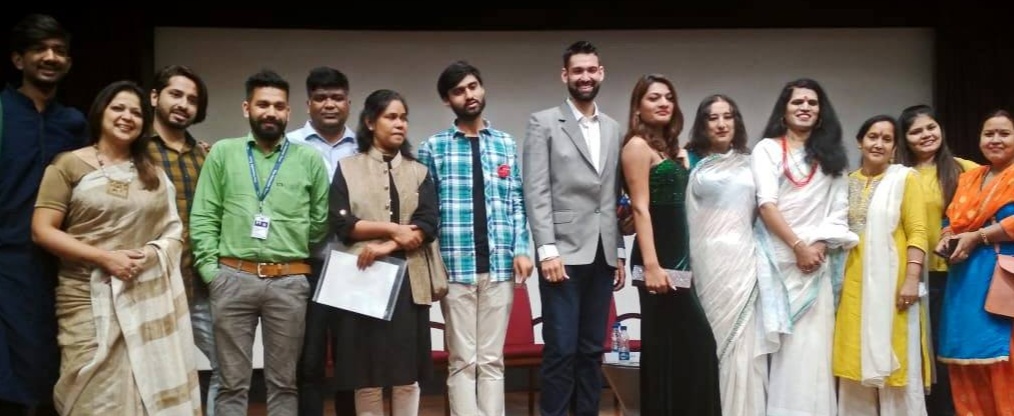 Hope-filled Future:
With the confidence this competition gave her, Archie said that she now can stand as a reason to work more towards her community as well as for equality. "I feel the journey has just begun and there are a lot of people to encourage, educate to and work for to make this world a better place," she stated. She informed that she would love to see transwomen from India on mainstream beauty pageants in future. "Hopefully, my win will address stigmas associated with transwomen in our society and bureaucracy. We are women and we are beautiful too.", smiled Archie with hope. Singh wants to groom young trans models and encourage them to participate in the international pageants to express themselves and showcase their worth. She thus wants to be a change maker. She says that the perception of trans- women about themselves, as well as the perception towards the trans-women, should change. "I don't want people to tag us as beggars and dancers- we have dignity and we are complete women- I'm glad that I can start a positive conversation around this", shared Archie.
Archie, who says that she felt so powerful as a transwoman when she held the tricolour, said that Indian culture has always respected them. Kudos to the epitome of will and grit who is very well strong in her wish to bring about a change.

Follow Her Work