Mumbai's DJ shattered all the doubts of being a female Disc Jockey. Releases her original track.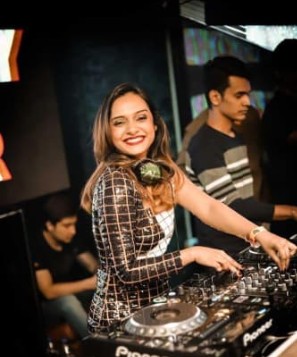 Choosing a different career is not welcomed especially in the Indian scene. Sometimes out of fear of their children failing and sometimes out of fear that they might risk their lives. Most of the times, children tend to take up what their parents expect them to, but in some rare cases, they choose to carve their way in their chosen field, succeed and show their parents that what they have chosen is right for them. Parents, looking at their successful kids, eventually come to terms with their career choice. Paroma Chatterjee, the celebrity Bollywood DJ, also has a similar story to share.
Music Is Her Life:
Paroma Chatterjee is from Mumbai, Maharashtra. She finished her schooling in SES High School, Thane and was graduated from the University of Mumbai. The girl started her career as an Air Hostess with Jet Airways at the very young age of 18. It is then that she got an opportunity to fly internationally and visited a lot of clubs. This music lover since childhood thus came across various kinds of music. "Music is my oxygen. I have always had a good inclination towards good music and a strong musical sense", says Paroma. With a glamorous job in her hand, she still felt some void. "I somehow felt underutilised. I always knew I have a great knack for music, and I had a lot of friends in the disc-jockeying industry. I did not want to be just a decked-up woman behind the console so I took professional training from the best in the industry - Bob Omulo. ", she said. Having drawn inspiration from legends like Armin Van Buuren and David Guetta, Paroma wanted to make it big like them.
A Versatile Player:
This Mumbai-based celebrity Bollywood DJ, Paroma Chatterjee says that the journey to become a DJ was not so easy. She had no family support initially as they were afraid about the safety and security concerns. They also thought about the financial insecurity that the job poses. She says that having friends from the music industry gave her confidence to take her chance. She thus made her way into DJing that has no fixed timings and salary. "I do not have to worry about job security and I am the master of my own drill and profession", she shared. But once Paroma stepped into her job, she realised how cool it is. A well-paying profession with great scope - the apprehensions of her parents were also wiped out. While almost all the DJs specialise in one genre, Paroma loves to play lots of different styles in her mixes. "I love Bollywood and EDM, trance, pop culture. I am totally a desi music buff, and hence Bollywood and EDM is more my style. I play mostly Electronic and Bollywood but I also like to throw in hip-hop, RnB, disco into my sets", she said.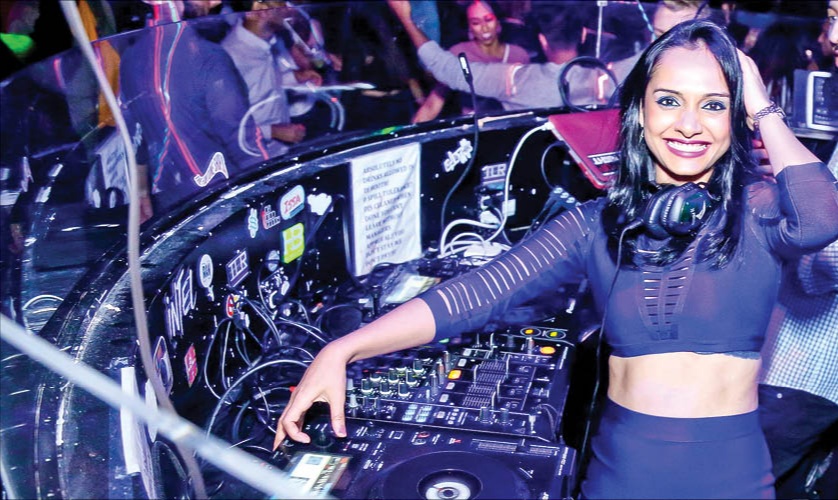 Initial Challenges:
Though it was a loved profession, Paroma had her share of difficulties in the initial days. The field that was considered to be dominated by men, didn't give a smooth ride to Paroma. She says, "Luckily, there have been some great women DJs as well who have proved time and again that women are as good at the art of DJing". Drawing strength from such women, Paroma established herself as a Disc Jockey. She equipped herself with all the required technical knowledge, used all that she learned from the training she received from Bob Omulo. "Life's a party and I love what I do. That's the best way I adapt myself to my job because I enjoy what I do. I do not aim to compete against anyone except myself. To bring out the better version of me each time as a DJ", she said.
Achievements Of The Young DJ:
Paroma has got the opportunity to ambassador prominent brands like V-Moda and UDG Gear (representing India on their worldwide website amongst the top DJs of the world). She was also featured in Sa Re Ga Ma Pa Little Champs TV show. She has also done official remixes for Bollywood. Paroma is the Official Dj of Extraaa Innings IPL 7. In the year 2020, she released a music video titled 'You're Not Worth A Sorry.' She has produced, sung and performed in this video all by herself without any sponsorship. Highlighting the details of the project, she said, "Renowned names like Neeraj Sridhar from Bombay Vikings have provided the lyrics and composed the song for me. Kohinoor Mukherjee a popular Mix Engineer has done the sound mixing for me. And Rapper Parry, Choreographer Shashank Dogra has worked with me on this project". For the year 2018-19, she was honoured as the Best Female DJ by WOW Awards Asia.
When we follow our heart and take up our passion, things are sure to work. All we need is self-confidence with a tinge of patience.