South Africa's eight-year-old is the youngest DJ in the world. Youtube channel has more than 500k subscribers.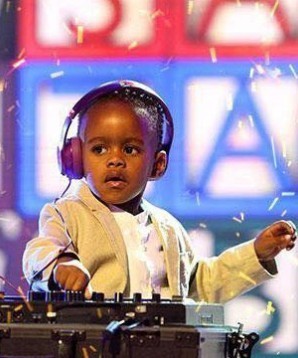 Most of the kids were learning to speak by framing words and constructing sentences when Oratilwe AJ Hlongwane learned how to manage the whole DJ. He doesn't play DJ at the comfort of his house in his free time. He is rather called to play at various events, shows, concerts, fests, etc. Various talent shows in different countries featured his talent and he has attracted a large number of followers worldwide. Who is Oratilwe AJ Hlongwane? To know about him and why he is listed in the Global Top 100 child Prodigies of 2020, you should read his story.
Learnt From his Father And Amazed Him Back:
Oratilwe AJ Hlongwane, born on May 3, 2012, is from Florida, South Africa. He is a musician as well as a gamer. When he was just 8 months old, he started learning to DJ from his father who is not a DJ though. His dad named Oratilwe as DJ Arch Jr and there you go!! The boy's spirits rose high and he practised DJ with his father every weekend. By the time he was one; DJ Jr learnt how to use the gadget perfectly and began enhancing his art using his father's DJ App. Just 1 year old and already behaved like a professional DJ. This astonished his parents and the way their little son tried to repeat what he has learned on the App left them jaw-dropped. He used every inch of technicality so perfectly that he played the DJ with sound effects and bounced effortlessly between the songs. He entertained like a professional jockey confirming his exceptional talent as a DJ to his parents.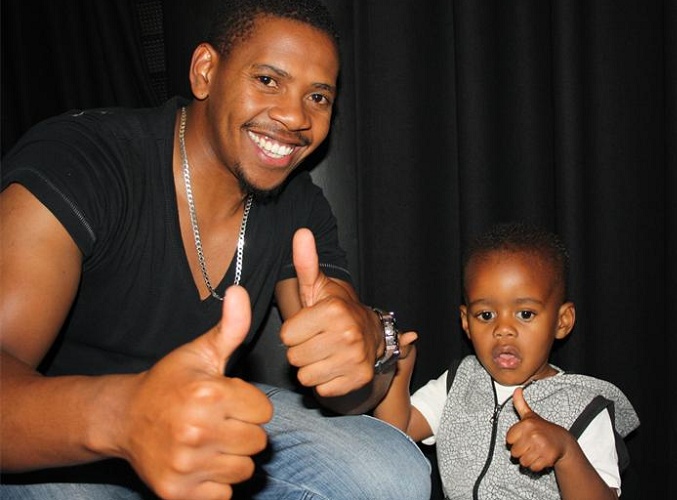 Appearance in Talent Shows and Appraisals:
DJ Arch Jr was invited to DJ in various events. He played live shows, at concerts, private events, fests, etc. and his DJing brought everyone to the dance floor. The child prodigy made his appearance on multiple talent shows like South Africa's Got Talent, Britain's Got Talent, China's Got Talent, America's Got Talent, and Saudi Arabia's Got Talent. Of them, he loved to participate in Britain's Got Talent.
"I enjoyed Britain's Got Talent the most because there were giant balloons and a lot of people who were making noise," he says.
This wonder kid got a standing ovation when he performed in America's Got Talent. His talent took him to several countries and he gave performances in Spain, Botswana, and Saudi Arabia as well as owned many sponsorships.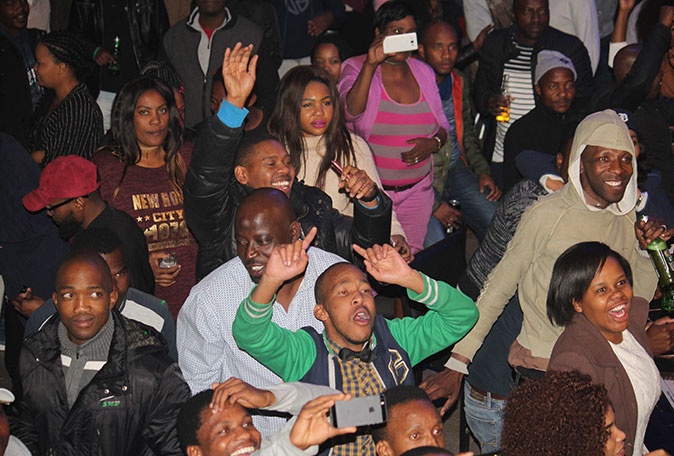 "I mostly go on talent shows and other TV shows. But, I don't do my shows quite often; I do them like once a year." says the show-stealer. DJ, whose favourite artist is Roddy Ricch, wants to meet him someday while he has already got the opportunity to meet other famous artists like Black Motion, Simon Cowell.
For being the youngest DJ in the world, this rockstar also secured a place in the Guinness Book Of World Records when he was just three years old. With more than 500k people following him on his YouTube channel, he became a superstar. The Global Child Prodigy Award that recognizes the young talents from various countries and backgrounds, that include children having extreme competency in their field of interest, such as painting, modelling, writing, entrepreneurship, martial art, music, social work, etc. was conferred upon Oratilwe AJ Hlongwane in January 2020 for his talent. His name was also listed among the Top 100 Child Prodigies of the world.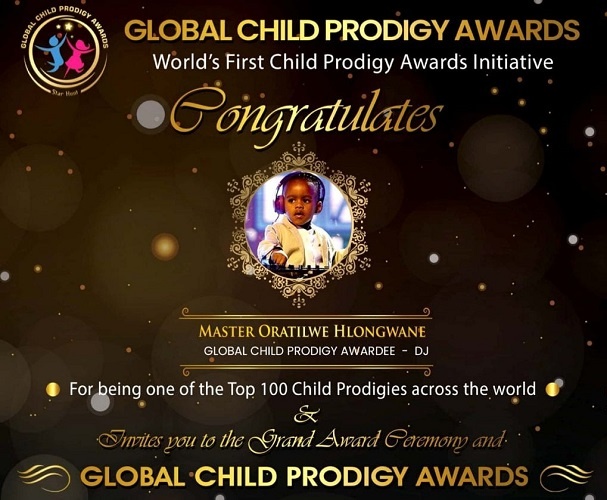 Just eight years old and has accomplished so much already. His name has reached far and wide, people recognize him as DJ Arch Jr, thanks to his father. What a rock star!! Keep rocking DJ Arch!

Follow Him For More Updates

Like And Subscribe His Channel For More Videos