Ghananian Child prodigy is a DJ, singer, rapper, poet, actress, and importantly an inspiration to women..Why?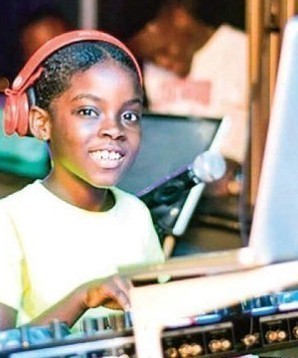 She puts on multiple hats and whatever she wears elegantly suits her. You will be mesmerized if she sings and you will drown into her words if you read her poetry. She amazes you with her acting skills and she is a pro in changing your mood too. Ghana's Erica Armah Bra-Bulu Tandoh is an epitome of a multitude of talents and the girl's confidence amazes you just like it has been amazing the world ever since she was just 7. To know more about what her exceptional talents are and why she became the Global Child Prodigy, 2020; continue reading.
Discovering Skills During Childhood Imparts Self-confidence:
Erica was born on December 12, 2007. This Ghanaian girl is a multi-faceted entertainer and a Disc Jockey. She hails from Dadieso in the Western Region of Ghana and studies in Talented Royals International School at Weija in Accra. The second child among 5, she can sing, rap and dance at the same time. She discovered her abilities at a very young age and her career started already by the time she reached the age of 7. She is a poet and delivers motivational speeches too. On top of everything, she is extremely skilful at changing people's moods. A sad face turns cheerful if she takes charge. Thus, she is popularly known as "DJ Switch".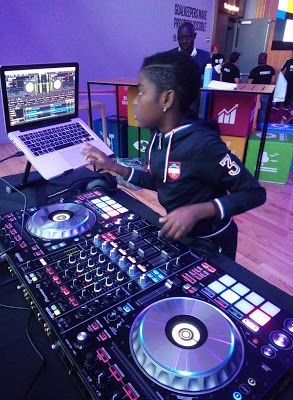 An International Performer:
Erica opened the Bill and Melinda Gates' Foundation's annual Goalkeepers event in New York City, as the warm-up act to French President Emmanuel Macron in September 2018. She went to New York to perform at the NGO -Room to Read gala with Wyclef Jean in May 2019.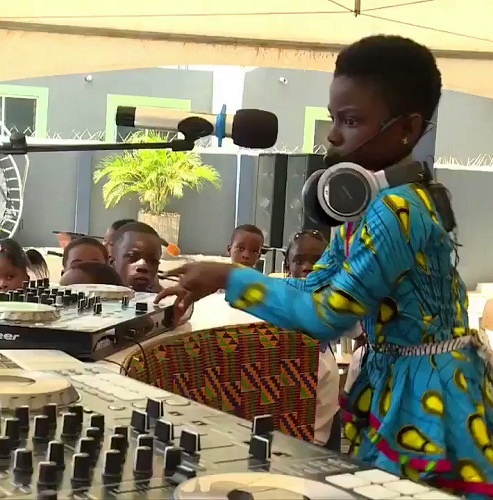 In June 2019, she performed at the World Bank Africa Society Symposium at the World Bank office in Washington. She also performed at the 32nd Ordinary Session of the AU Assembly of Heads of State and Government in February 2019. She made an appearance at the Women Deliver Conference 2019 in Vancouver in May 2019. On July 29, 2019, she became the brand ambassador for Brain Wise, a product of the pharmaceutical firm Zutron. In November 2019, she released a song that bears the title, "Success".
Award-winning Young Talent:
In 2017, TV3'S Talented kid's competition declared DJ Switch as an overall winner of the edition. The young DJ captured the hearts of patrons and judges at the turntables. She also won a cash prize of one thousand five hundred Ghana cedis, a six thousand cedis educational endowment fund and also souvenirs from sponsors.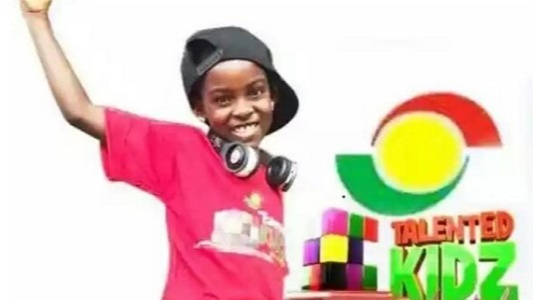 Erica made news when she became the youngest person to win Ghana's annual DJ award in June 2018. Roc Nation, Jay-Z's entertainment company recognized her skills and featured her on their social media page for Black History Month in 2019. She was also chosen as the best female DJ of the Year at the 2019 Ghana DJ Awards. She was numbered at 49 on the InStyle Magazine's list of 50 most influential women who are change-makers with global impact for the year 2020. Her name is also listed in the 74 Exemplary Ghanaians mentioned in the book, "Those Who Inspire Ghana" (2020). In 2020, she was listed among Top 100 child prodigies from around the world and bagged the Global child Prodigy Award in the DJ category.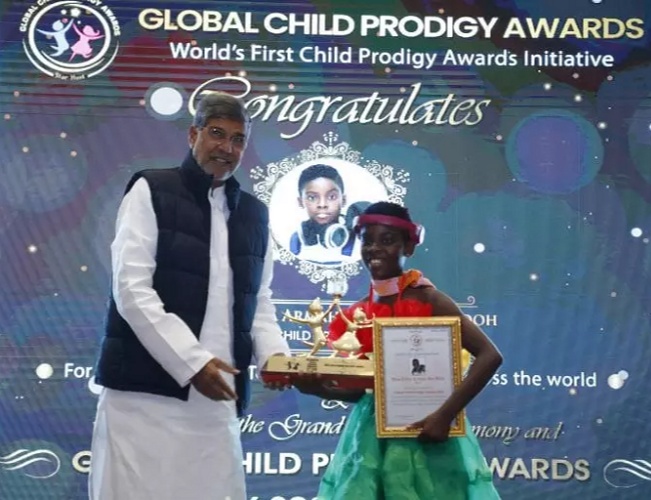 Mighty Hearted:
Erica many times told that she would like to use some of the money she gets from playing at events and her DJ Switch Foundation to support the underprivileged. In October 2019, she made a donation of 50 desks, 4 sets of tables and chairs to the students and teachers of A.M.E Zion Junior High School at Brafoyaw in Cape Coast, Ghana.
Aspires For Good:
Erica who is managed by the American talent agency, Buchwald, aspires to become a gynaecologist. She wants to create better conditions and provide good facilities to enhance the childbirth procedures for women in her community.
We wish Erica grow into a complete powerful woman who can inspire and empower others in her way.

Know More About Her

Like and Subscribe Her Channel For More Videos