Teen Loses her EYE Sight, desires to start a Film Academy for the Blind.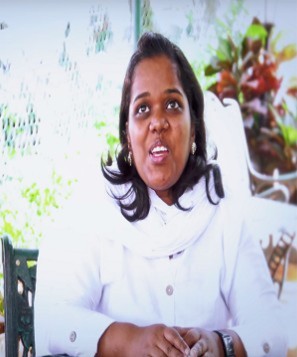 Gone forever.
Aishwarya says – you don't know what you have until its gone. While she was in her 3rd year Mass Communication, she was struck with brain fever and her Vision was gone forever. "Why Me ? was her question but there was nothing she could do but accept the reality that she has to live without SEEING for the rest of her life.
Blind and Beautiful
Now that she had the experience of being Sighted earlier and now without it, she thought its the best way she can lend a helping hand to others with blindness. She received huge support from the LV Prasad Eye Institute and they have now employed her as a Counsellor and she is guiding hundreds of Blind to be brave and live independently.
Rekindle the Dreams.
She was known for her smart, multi-talented and a dynamic personality in school and college with aspirations and ambitions like any other child. She has been brave enough to put this unfortunate incident aside and re-live her earlier dreams of making Films. Initially, she thought it would be impossible but felt that since she has SEEN the world from both angles, she decided to work hard and make Film Making Profession are a reality for her fellow blind friends.
VISION without VISION
Through sheer determination, she has been able to Script, direct and produce short documentaries and Films and wants to start a Film Making Academy for Visually Impaired. She has submitted her recent work for an International competition and hopes to get maximum "LIKES" on this link to make it happen.
May her dreams come true.