This 23-year-old CA aspirant sang with AR RAHMAN. Is it passion, practice and time management?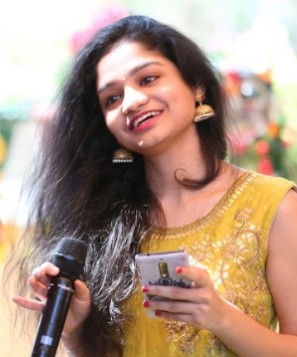 Passion can very well go with the profession. People often ask us to stick to our passion and convert it into our profession to seek absolute success in life. But what if our passion is totally different from our profession? Can we still take them on parallel tracks without bombarding them to ashes? "Yes", says Shruthi Mohan, a 23-year-old CA aspirant and a singer. Let's know how this vibrant young lady maintains equilibrium to outperform in her chosen fields of love.
She has chosen to walk on contrasting paths. One path introduced her mesmerizing voice to the world while the other path showed the Never-give up attitude of a Chartered Accountant in her. Shruthi Mohan is an ardent lover of music who has won many prizes in Classical and Light Music competitions and has performed many live shows. She has also worked for some renowned musicians like AR Rahman, Harris Jeyraj and Arjun Janya. This is one side of Shruthi. On the other side of her personality, there is a deep-dyed student of charted accountancy whose unwavering spirit bats her between home and article-ship.
Shruthi started learning Carnatic Classical Music when she was just four years old. However, she couldn't pursue the course in music with a constant guru owing to her father's transferable job. She kept moving to different places and with places, changed her teachers. With this, she touched many genres and says that she doesn't specifically specialize in one. She learnt drawing her inspiration from various genres and styles. Instead of confining herself to specific style and genre, she has incorporated various styles into her singing.
Shruthi's coaching classes for CA began early with the sun and she used to reach home not before 9:30 PM. She used to perform exceptionally good in academics but with no time for music, she felt as if there's no icing on her birthday cake. Then, she decided to pursue her B.Com in correspondence. While she was on her year's break, her uncle who was an event manager gave her opportunities to perform on stage.
It was during her internship days she found it challenging to travel between Hosur and Bangalore. During such long days, after she reached the house at 10 PM, she used to practice singing for one hour. However, she just had hope that her busy days are worth it.
While Shruthi loved music and gave live performances, she never wanted the music to be her source of income. Owing to the fact that the music industry is brimmed with the competition, she knew the point that survival is an uphill task. Thus, she focused on having a strong educational foundation before she could completely immerse into music.
Sometimes, I do feel I could have chosen and focussed more on music but its never too late to make things right, She says.
When Shruthi got messages from anonymous people thanking her for how her soulful renditions worked as a therapy, she felt so encouraging and this gave her sheer grit to continue music.
I consider that as my biggest award. It's so heart-warming to be able to make a difference to someone's life, She opines.
An Incredible Opportunity:
One day, Shruthi came across an advertisement about A R Rahman's live concert. She received a text message from Aircel about a contest named 'Sing with Rahman' in which the winner gets to meet Rahman Sir and perform with him in the concert. She sent one of her recordings without anyone's knowledge. To her surprise, she was announced the winner and got the chance to meet A R Rahman and rehearse with him too.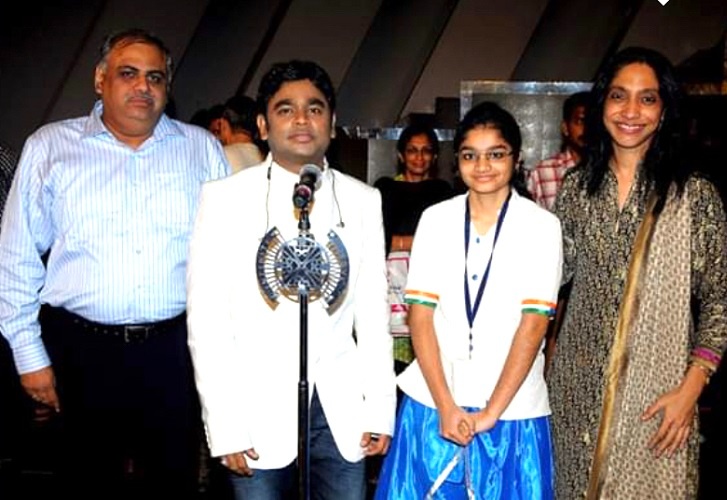 It's a moment that I am yearning to relive again! She shared with bliss.
An Advice to Women in Her Words:
Shruthi advises the young to stay true to their passion and do not give up on it. "When you give up, its almost like giving up on a major part of yourself.", she opines. Practice and self-confidence, she says, are the keys to improvement. Mastering any form of art takes time and its important to be patient. According to her, small steps that you take every day can actually lead to something amazing in the future.
Let everyone know what it means to understand about "Time Management". People who wear multiple hats should very well know how to maintain balance so they don't have to leave behind anything they love.