Bollywood is attracted to this Fashion Icon. What's so great. Loves designing for Sonam.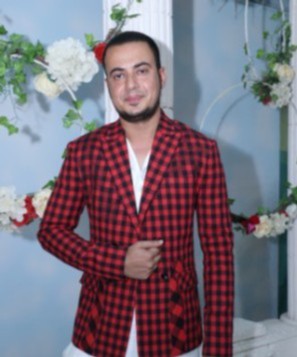 The fashion industry is never static. In fact, it keeps changing every day. The dynamic nature of this industry not only introduces new pieces of fashion quite often but also presents on the table, flames of immense competition. A fashion designer should be updated accordingly to fit into the changing whirlpool of fashion and design. Otherwise, they would lose their identity. The ones who create and design following the changing trends and tastes, or creates new trends will emerge as the icon of the industry. One such icon on the Indian scene is the talk of our page today.
In an interview, when he was asked to choose one from the given options, he was quick enough to pick one, which shows his confidence regarding his choices.
T-shirt with a tie? "Yes, why not?"
Leather or Lace? "Lace".
Velvet or Fur? "Fur"
Stripes or Polka dots? "Stripes always".
"This time it is going to be "Cowboy look coupled with Arabian culture" ", he said talking about the statement he was going to make in the 2018 Lakme Fashion Week. What started with designing a piece at Rs.200 in the beginning days, took him to design costumes worth Rs.50 lakh. He became the most sought-out designer for celebrities today. Let's take a look at the story of Mohammad Mazhar, a prominent Fashion Designer whose journey is always praised by every one of those in the fashion industry.
Mohammad Mazhar hails from Saharanpur in Uttar Pradesh. Ever since childhood, he was an active kid and Fashion always drew his attention. He left his hometown and went to Chandigarh to study Fashion at the International Institute Of Fashion Design. Little did he know at that time that he is going to make a mark of his own in the huge industry. Post his graduation, Mazhar's career had humble beginnings. He designed dresses at a very low investment price – as low as Rs. 200. Recollecting the same, Mazhar says that it is the cheapest of the designs he had created at the beginning of his career. His break came in 2018, thanks to his never-ending zeal and perseverance. He was chosen to present his collection at the 2018 Lakme Fashion Week as a part of the GenNext programme.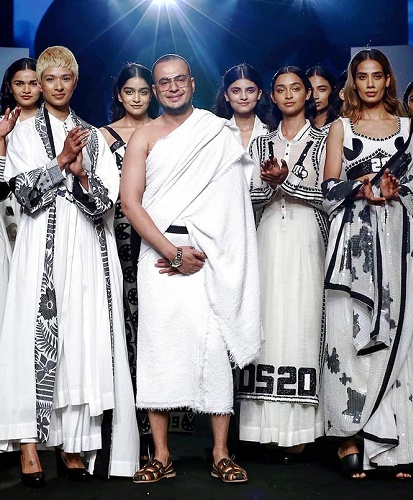 He has presented his collection keeping in mind the client base, who are majorly from the Middle East. He presented his white and black collection coupled with a cowboy theme and Arabian culture. There you go, his collection was an instant hit and ever since then, his career graph has taken a curve upwards. Since 2019, his designs have been worn by several actors and celebrities including Sonam Kapoor, Tapsee Pannu, Kriti Sanon and Samantha Prabhu. Mazhar designs pieces worth Rs.50 lakh today. To launch their spring collection at the Lakme Fashion Week Summer/Resort 2020, Mazhar has secured collaboration with Bata. Together, they have displayed on the ramp, the most elegant and stylish collection. With celebrities like Rakulpreet, Tapsee Pannu, Sonam Kapoor, Kriti Sanon, Anushka Sharma, Sameera Reddy, Swara Bhasker and many others preferring to wear Mazhar's designs, he has become the most prominent designer in the country. His Qabeela Spring Summer 2021 collection has surely drawn everyone's attention yet again, with people inquiring about the prices to quickly grab them.
When His Mind Speaks:
Talking about sustainability, he says that according to him, connecting with the marginal people and providing more and more employment is what sustainability is. When asked about who he admires the most in the Fashion industry, he said that he draws inspiration from anyone who is directly contributing to the industry especially those from marginal communities. He also said that he would love to design for the Bollywood celebrity Sonam Kapoor. To all the aspiring youngsters who would love to step into the Fashion industry, Mazhar says, "Go, do it. It's all for you". He advises them to be committed and constantly upgrading.
The man of fashion has been defining fashion statements in his own language, keeping his collection unique – absolutely different from the rest.

Follow His Work