13-year-old Bangalore music maestro is the Global Child Prodigy of 2020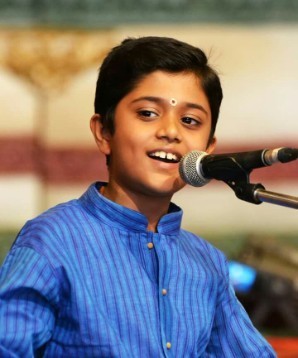 When Rahul clears his throat and sings "Baro Krishnayya", Lord Krishna feels like playing the flute in tune with his vocals. One is sure to get honey-wet under the fountain of his divine songs when he sings Vaishnav Janato, Ram Govind Hare and Pibare Rama Rasam. It is not an exaggeration if we say that his music videos were released worldwide on YouTube and have received wide acclaim. The talk of this page today is Rahul Vellal, a child singing prodigy from Bangalore, whose songs are not only entertaining but also healing several people from kids to octogenarians.
Seeds to the Mighty Music Tree Sown By Parents:
Born to Hema S, a techie who worked in Sysco but left the job for her son and Ravishankar Vellal, a software architect, Rahul is born and raised in Bangalore, India. When Rahul was just 2, his parents discovered his flair for singing. They played songs repeatedly and whenever a song was played the second time, Rahul sang it in his own words. Thus his parents decided to hone his skills by putting him under formal training. But the parents' attempts to enrol Rahul under a guru went futile as everyone declined to point to his very tender age. Thus, his parents enrolled him into the Sloka classes for about a year post which at the age of 4, put him under the mentorship of Shri Suchetan Rangaswamy. After three and a half years of learning, he continued his music training under Kalavathi Avadhoota. Having been learning Carnatic vocal for nine years now, Rahul also has been receiving training in Mridangam from Shri KO Jaychandra Rao sir and western piano from Shri N Abhishek sir.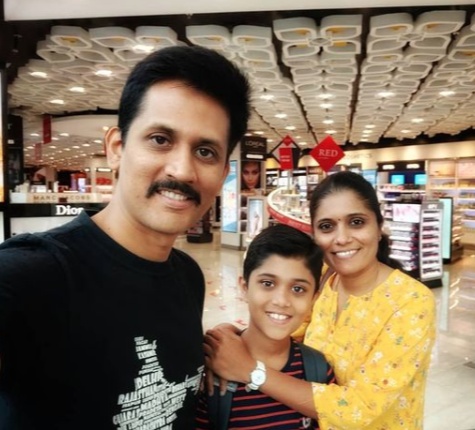 The Blessings of Legends:
When Rahul was once performing the song Baro Krishnayya in Mysore, Pejawar Swami Ji walked into the auditorium, hugged and showered his blessings upon Rahul. "That was a fantastic experience which I can never forget.", says Rahul. In 2018, Rahul received the M.S. Subbulakshmi Fellowship in Music where the Vice President of India, Shri. M.Venkaiah Naidu, the chief guest, had presented the award to him. There, Rahul met the legendary singer Shri. S. P. Balasubrahmanyam who hugged and blessed the young boy."We took a photo together." blissfully says, Rahul. Rahul also received the National CCRT Scholarship given by the central government of India after he attended for an interview and cleared it. In January 2020, Rahul Vellal received the Global Child Prodigy Award that recognizes children having extreme competency in their field of interest such as painting, modelling, writing, entrepreneurship, martial art, music, social work, etc. His name was also among the top 100 prodigies of the year.
Aspirations as High As His Zeal And Passion:
Rahul's biggest aspirations are to perform with MS Subbulakshmi Ji. His ambition is to become a music therapist when he grows up. He wants to use music in order to heal and make people feel better.
A versatile singer with sheer grit and determination, Rahul is sure to achieve all that he wants to in life. Let his journey be as melodious as his voice and let his life become as soulful as his music.

Follow His Music

CheckOut His Posts