Arab's teen singing star lends a helping hand to feed the hungry. Noble gesture.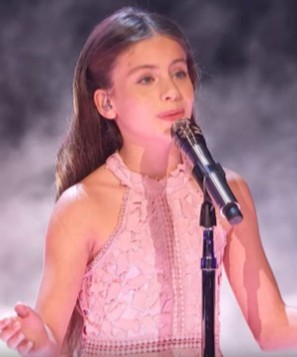 "Twinkle Twinkle Little Star" - I'm sure every toddler must have sung this tiny little poem. But when the two-year-old Emanne Barsha opened her vocals to render this, the air around seemed to take splendid musical fragrance and her parents realised that there's some magic in her voice. Her pleasant voice mesmerizes everyone and takes the listeners into a world of eternity. Let's meet the Jordan-based singing superstar who lives in Florida.
Emanne Beasha was born on 18 September 2008 in Amman, Jordan and as per the Circassian Culture and Folkore, Emanne was born to a Circassian father, Yanal Beasha and an American mother, Megan Beasha. She has two brothers and her father owns an Ice-cream factory, Primo Gelato in the United Arab Emirates. When she was just two years old, her enchanting voice astonished everyone when she sang "Twinkle Twinkle Little Star" at a Talent show. Ever since then, her parents started encouraging her to hone her singing abilities. She started to sing opera at the age of six. Baesha who lives in Florida along with her family, is homeschooled and loves to dance, swim and play tennis when she is not singing.
The Rise Of A Singing Icon:
In 2017, Emanne sang Con Te Partirò by Andrea Bocelli in the Grand Finale of the fifth season of Arab's Got Talent. For her scintillating performance, the audience poured in the votes and with the leading highest number eight-year-old Emanne won the Arab's Got Talent becoming the youngest winner ever. She bagged 200,000 [$53,327] Saudi riyals as the cash prize. Later in 2019, she became one of the youngest contestants for having competed in Season 14 of America's Got Talent. Beasha auditioned for Season 14 of America's Got Talent and there she sang "Nessun Dorma" and for her heart-rendering performance, she moved to the Judge Cuts. On 6th August 2019, she performed the opera-style song "Caruso" by the Italian pop singer Lucio Dalla and received Leno's golden buzzer in the Judge Cuts round and was for the quarter-finals. On 27th August 2019, in the Quarter Finals, she sang "Ebben? Ne Andro Lontana" which translates as "Well then? I'll Go Far away" from the opera "La Wally". She received a large number of votes and thus moved to the semi-finals where she performed the Italian version of (Everything I Do) I Do It for You by Bryan Adams and moved to the finals in the Judges' Choice. In the finals, Beasha performed "La mamma morta" from Umberto Giordano's opera Andrea Chénier. Her last performance on the AGT stage was alongside the pianist Lang Lang when she sang Andrea Bocelli's "Time to Say Goodbye". With her performances, she secured a place in the top 10 finalists of AGT. Later, Baesha travelled along with André Rieu joining him in his North American leg of his world tour in March 2020 but the tour came to a halt due to the COVID-19 pandemic. Emmane made it a sensation when she appeared on the stage of the Little Big Shots. When her performance on this stage was shared on her Facebook page, the executive producer of the Little Big Shots, Ellen Degeneres shared it further resulting in viewing this video over 2 million times.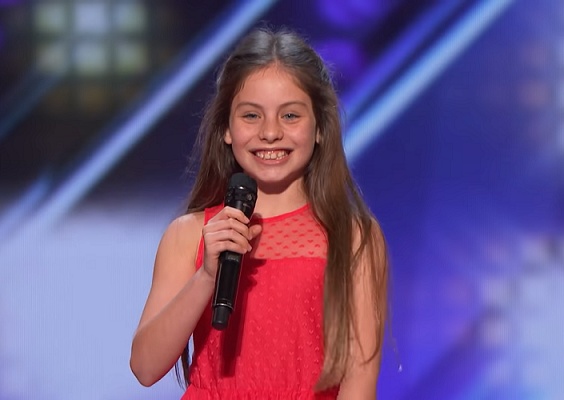 Applause, Recognition And Praises:
Emanne who was born in Amman, Jordan made the people of the Jordanian and Circassian community extremely proud. The people felt overwhelmed to see Emanne as a representation of their culture on Arab's Got Talent. The royalty also showered their praises on the little singing power-packet.
"A truly remarkable voice! Congratulations to Emanne Beasha for winning @ArabsGotTalent #Jordan.", the Jordanian Queen Rania tweeted. A tweet by Prince Ali read, "Congrats @BeashaEmanne for winning @ArabsGotTalent. You are a Star! Take care of your Dad though, not sure how he is handling this."
On 25 May 2017, Beasha was honoured with the King Abdullah II Ibn Al Hussein Medal of Merit (Gold) from King Abdullah II during independence day celebrations in Raghadan Palace. The twelve-year-old singing sensation received the Global Child Prodigy award for her flair for singing. Her name was also mentioned in the list of top 100 prodigies of the year.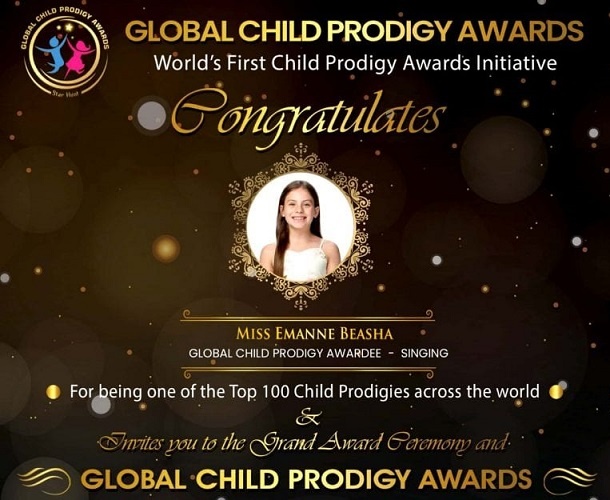 The Young Philanthropist:
On July 23rd, 2020, Feed the Children, a leading hunger-relief organization, announced that Emanne Beasha is going to be their first-ever youth ambassador. Ever since Emanne started performing, she travelled avidly across the world. During her travels, she understood that most of the children are living in poverty and are suffering from hunger.
"Kids shouldn't have to go to bed hungry. When I found out that an organization existed with the purpose of feeding hungry kids, I knew I had to help them. I believe that if I can share the story of hunger to my fans, they'll feel what I felt, and they'll want to help kids get what they need to grow healthy and strong.", Emanne Beasha said. In February this year, she participated in a gala "Night of a Million Dreams Gala," a fundraising event to fight poverty, homelessness, drug addiction, child abuse, and neglect in southwest Florida. Later in spring, during the COVID-19 lockdown, she conducted a virtual Mother's Day Serenade on social media to extend love, comfort and encouragement to mothers.
"All kids should be in safe homes, and sometimes people need help to get through hard times. If my involvement can support families in need, I am honoured to help.", Beasha said.
Singer's Alternate Plans:
The little melody who loves salted caramel, coffee, and chocolate chip mint flavours in ice-creams, wants to become a singer undoubtedly. If that doesn't work out, she says, she wants to be a veterinarian or even both! Why not? If so much could be accomplished at such a tender age, who's gonna stop you, baby?

Follow Her Work

Like and Subscribe to Her Channel For More Songs