Fashion Blogger's artistic ways got her the deserved recognition.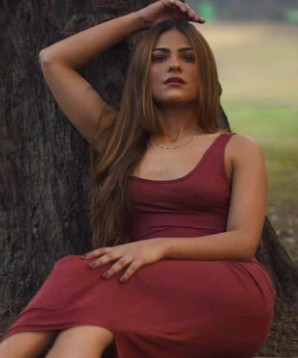 Anusha from Delhi a successful blogger redesigned fashion blogs through artwork. In the world of fashion blogging, quality is everything, which is why Miss Anusha's blog impacts on current events and the aesthetic renewal of its content. It is more than a blog, it is a work of art.
Blogging and Bloggers.
Bloggers are a very special group of professionals who provide society with contributions in all areas of science, technology, quality of life and many other daily activities. Miss Anusha of Delhi belongs to this unique group of personalities. This talented young woman stands out in a fascinating world where the fundamental thing is to detect the needs of the users to offer them the best that a blog can offer.
More than a Blog
The blogging profession is very demanding and competitive. Designing a blog requires a lot of effort, the constant search for information, creativity and artistic sense. Blogging requires talent and all people possess the magic needed to create a successful blog. Because the bloggers are professionals who work in one of the most competitive professions today.
Internet users are constantly looking for advisors for all kinds of activities and the supply of blogs is almost infinite.
Anusha the Special and Unique Blogger -
Miss Anusha from Delhi, is a blogger who achieved recognition from users for offering a fresh, current and designed blog with an exquisite aesthetic. The contents of Miss Anusha are true articles about women, answering questions that every woman asks herself: How to improve my appearance? How to make my self-esteem rise? How to use the appropriate makeup? What are the latest trends in fashion? Among many other questions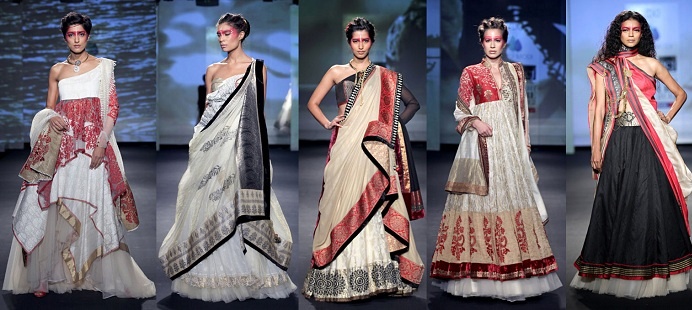 Anusha's blog is distinguished by the aesthetics of its website. Not only does she publish information about fashion, make-up, beauty, she also offers a page designed with artistic sense, captivating, where the user enjoys photographs and posts designed with very unique originality.
The photograph of Miss Anusha's face emerging from the water complemented with an artistic butterfly design earned her the recognition of the users, for the beauty of the artistic composition.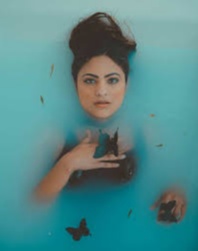 Comments, Criticism, Competition.
It was all kinds of comments negative or positive that actually got her into doing something really professional. Realized that there is no getting away from being excellent, flawless, professional, unique and offering something in a stylish and appealing package to not only compete to stay in the race but to win as well.
Miss Anusha discovered it is consistent updates with new posts, information, pics, appeal etc., It is a lot to do about the techniques of the social media jargons, etc.,
Competition, especially in the fashion space, is so fierce that it can really bog you down. Keeping a close watch on the trends which obviously change overnight can sometimes be stressful But also enjoyable if one loves it. Its now become a full time job for Anusha.
The future
Anusha from Delhi has great challenges to achieve. As a blogger, she will continue to build the blog to reach more users. As an experienced blogger, she wants to offer her experience to young talent and continue to share with others in the industry. She hopes to expand her experience: "I want to start collaborating with other good bloggers and influential people to expand my information as well as my experience" she says.