BabyDrummerBoy showcased talent at 18 month. Recipient of Global Child Prodigy.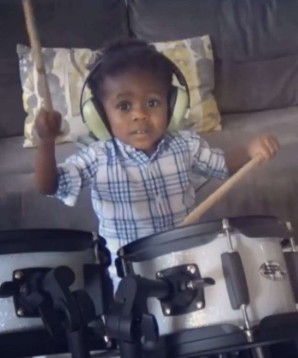 We do hear of Inborn Talent... the child prodigy who I'm going to talk about showed his interests towards Drumming while he was in his Mother's Womb. This child showcased his talent well before he was born. Justin Wilson ll is widely known as BabyBoyDrummer.
About the Global Sensation BabyBoyDrummer...
BabyBoyDrummer currently 6 years old, lives in California with his parents Shelana and Justin along with his little sister. Both his parents are musicians. His dad won a Grammy award for a jazz arrangement of the Spider-man theme and his mom is a vocalist. Justin Wilson ll is fondly called as LJ. LJ's parents were very sure to encourage him in the field of music.
Justin "LJ" Wilson has played the drums since he was 18 months old. The recent kindergarten graduate even makes his own music with dad on the piano, and mom on the mic.
"It started pretty early -- he had an uncanny sense of rhythm," says his Dad. By 13 months, he was keeping time to songs, banging his spoons at each meal. And by 15 months, he was able to identify and mimic unique syncopations and tinker on the piano in the correct key as a song was played. He got his drum set at 18 months and hasn't looked back. LJ started loving music when he was in the womb. He used to tap rhythmically when his mom would tap fingers on her belly. The music enveloped LJ.
Justin's passion from the womb certainly exudes today with his impeccable drum skills. In some instances, Justin plays with a certain level of brilliance that some adults cannot match.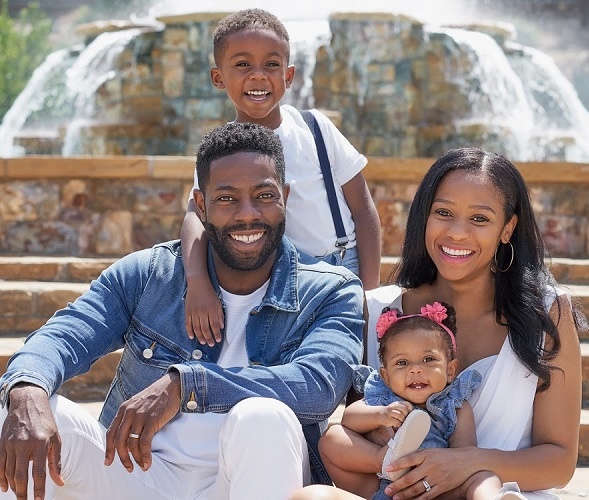 His Global Level Recognition... while he was only 4YO...
He has attracted so much attention from the public because of his perfection in his instrument of choice that is the Drums. He has appeared in some top-rated TV shows like The Ellen Show twice and performed with Lenny Kravitz.
Justin released an album, LJ's world, a few years ago, the album has the drum centric performances of the star kid that are compelling. The BabyBoyDrummer empire extends to YouTube, Instagram, and an official website, which explains its development. This music star is flying out in all directions.
Over 14 million have viewed LJ playing the percussion live in a video widely shared on Twitter. He's even performed on television and at a Golden State Warriors game at TD Gardens in Boston.
Global Child Prodigy Award Winner...
He bagged the Global Child Prodigy Award and stood with pride as now of the 100 global child prodigies even before he was 6years old. The love for his passion of playing the Drums is so transparent here.
This Little kid is doing Big things with a positive notion...
LJ has his own album titled "LJ's World" and has a new online project with his dad called The Drum Hub for Kids, where LJ will help other kids learn to play the drums. In his 5-year-old way, he's teaching drum lessons and how to have fun.
I go over how to inspire young kids and the methods we use [as parents] to nurture [LJ's] gift, says his Dad.
LJ has mastered drums so much so that he played with the Level of someone who is three times his age while he was only 3 years old. At that point in time kids, his age would be transitioning from crawling to walking steady, but Baby Boy Drummer had different plans.
To know more about this Child Prodigy look into his website https://www.babyboydrummer.com

Like And Subscribe His Channel For More videos