Miss Little Beautiful Bangalore 2017, a Debutante Child Actress starring in a Malayalam Movie B.TECH is schedule for release in May 2018.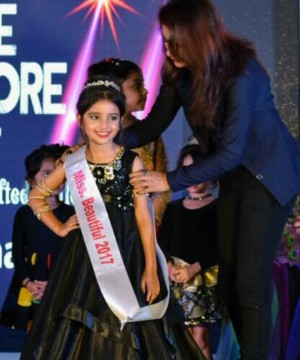 Though more than 50% of the mothers disagree, there are others who believe that there is no harm in introducing their kids to the beauty, fashion, and entertainment industry at a very young age. The perception and views in the society too are changing far too quickly. Every child is different and has different gifts and qualities and parents must pursue what they think is best for their children. Arshiya's Mom Shikha and Dad Ajay recognized their daughter's talent and are pursuing.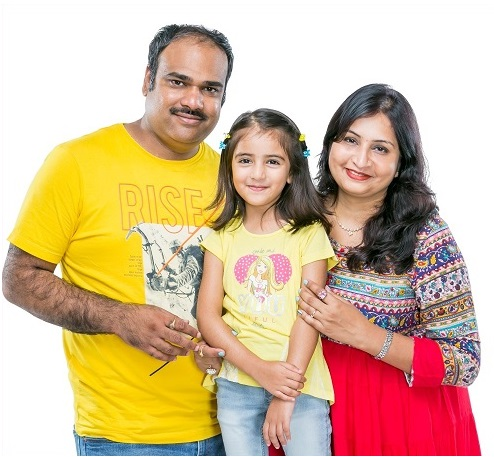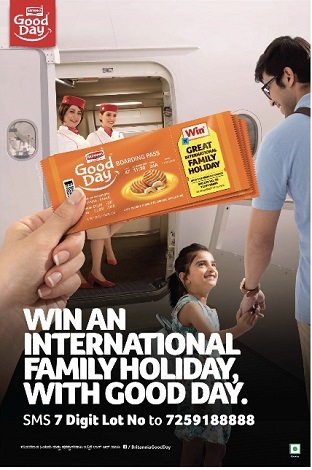 Recognising Talent
Does everyone in the family, neighborhood and the street stop and tell you how cute your child is? If Yes, this is a huge clue that your child is being noticed and definitely attracting attention and admiration. Well, when the kid is little older 3 plus, it is the cuteness combined with being aware and probably reacting without being shy could be the 2nd one. Regularly observing if she loves to dress up, face the camera, loves being the centre of attraction, conscious about her walking, emoting simple emotions like crying and laughing come naturally and effortlessly and could this be your final clue? This recognizing pattern may not be perfect or guarantees success but certainly allows you to identify the basic characteristics of making it to this industry.
Arshiya's case
Did they do all of this? Not exactly. It all happened as they were noticing and observing their daughter's passion etc., and thought why not give it a try. Arshiya responded very well to the call and enjoyed being in front of the camera, not nervous or shy, singing, dancing and doing a bit of acting and of course, dressing up. As a toddler taking part in the plays at schools did add to her passion.
Parent's Effort
It does take a lot of combined effort and time to chalk out Arshiya's timetable but brings them a lot of satisfaction and they love doing it. She homeschools when she misses out on school and the International school that she goes to is very supportive.
They understand that the mantra of getting started is not about getting expensive photo shoots or portfolio done from famous photographers. They say Portfolios are required at certain intervals but after some assignments what really works is your art, your acting skills, and the auditions what you give. They just need your recent, decent and pretty simple pictures preferably no makeup or less makeup. Shikha says once you get the first right assignment, next one follows. Luckily for Arshiya, they have not spent much to get started.
Her first professional photoshoot done at the age of 6 months for free as a price gift when she won "Cute Kid of Bangalore" competition in a social networking website and then journey continued when they got their second portfolio done at the age of 3.
Her parent say it's not easy meeting reputed or right agencies to make Auditions and pursue further. So apart from their time spending on daily routine, they spend good time in enquiring and browsing too.
Teaching to take Directors instructions, making her understand the surroundings, explaining the scenario, the story and the subject, emoting the role, memorizing her lines etc., is what they help her with before a shoot. For example, she had to play a role of an orphan kid where they actually visited an orphanage to get her the first-hand experience. Arshiya, in any case, doesn't shy from asking questions repeatedly to make herself comfortable with the shoot.
Arshiya is now a confident little girl who has nicely adjusted to this glamorous lifestyle but stays grounded. Shikha must be a super Mom and must have mastered the art of handling Arshiya's professional Portfolio but not without her husband's support. Many parents and friends who have similar aspirations for their children do take advise, valuable inputs and suggestions.
Quick Progressive Success
Arshiya has a natural flair for the industry and has been selected at mostly every audition she has been to so far. Her first print modelling assignment was for a famous fashion brand Max Fashions in April 2016 when she was 4 years old. 'Bache Mann Ke Sache' on Swachh Bharat Abhiyan was released the same year. At 5, comfortably moved to TV commercials and had her pics on brand stores, newspapers, banners, billboards, magazines, and digital media. One more addition in Arshiya's talent was winning the Title of Miss Beautiful Bangalore 2017. The industry has space for everyone, being a little celebrity she was honored as a chief guest to inaugurate Toy'sRUs second store in Bangalore. The day brought a sense of achievement in Arshiya for the hard work she had done.
Debut Film
It is her first breakthrough with the big screen at 6 and it's a Malayalam Movie which is soon to release in May 2018. Does she know Malayalam? No, but is learning a bit and is very good memorizing her lines and gets her accents right. A lot of practice happens at home but she manages beautifully on the sets and says it is acting with a heart rather than the mind.
Like any other Child.
Arshiya is like any other normal child who has her toys and games, goes to birthday parties, loves to play sport, makes a lot of friends and is also treated like one but occasionally her friends are curious to know about her and even take a few tips. It is fortunate that the child understands the importance of being healthy and happy. A Soccer goalkeeper captain who took her team to the semis in one of the inter-school meets. Reads Enid Blyton, TenaliRama, watches All Beautiful Princess, Disney/Peppa Pigs/Scooby-Doo/Tom and Jerry and cookery shows and loves to listen to Justin Bieber, Ed Shareen, Bruno Mars, Arijit Singh. She is learning how to play Chess and academically is pretty good too.
Child Star's Safety?
Today, is it safe for any child whether a star or not? For the Guptas, their daughter's safety is their topmost priority and she is never left unattended or unaccompanied without their permission. As a family, they believe it calls for high level of trust and understanding amongst them; where all can freely discuss even the delicate issues and this happens over crisp everyday conversations and communication. The topics of good and bad touch, identifying strangers, the presence of mind and reacting appropriately is already being taught.
Hard work always pays
Guptas are not really focusing on the money but they say that if any work is done well, recognition, success and money will automatically follow. It is a matter of providing the right direction and support to get her to do the Job in hand perfectly.
Few of her favorite things….
Naturals, Häagen-Dazs, Baskin Robbins are her Ice cream specials. Any footwear that is comfortable and Adidas, Clarks and Barbie she picks on. She just about loves any clothes brand but often ends up shopping from H&M, Barbie, Disney. Cetaphil Cream from the US to nourish her skin and Mustella sunscreen from Dubai. Sebamed Shampoo keeps her hair healthy and shiny.
The Face and Smile that could launch a thousand ships. Keeping her fingers crossed she hopes for a super box office success.
You can reach her at - arshiya.gupta786@gmail or FB: https://www.facebook.com/thecutearshiya