Musical Maestro from Goa entertained for decades was quite disappointed with film industry. Why?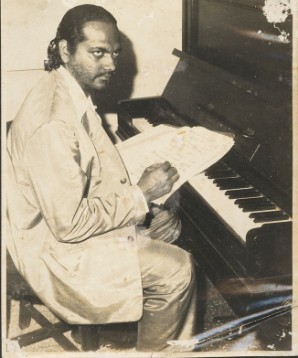 He was a mild-mannered guitar player who devised a magical new sound known as 'crown music'. With a deep passion for music, he merged Goan melody with Hindustani music. He founded the Symphony Orchestra of India. He is considered as India's first music 'arranger'. Let's dive into the story of Indian music composer, music arranger and teacher, the legendary Anthony Prabhu Gonsalves.
From Majorda to Mumbai:
It was 1927. In nature's lap, the beautiful village of Majorda near the city of Margao, the future musical maestro was born to Jose Antonio Gonsalves who was a choirmaster at Majorda's Mãe de Deus church. He was named Anthony Prabhu Gonsalves. He, like his father, was inclined to music right from a very young age and played the violin in his church in Goa at the age of three. When he was just five, young Gonsalves was already teaching music theory to people older to him. Young Anthony absorbed his father's musical knowledge and assimilated its essence into him. As a teenager, he went to Bombay to join his fellow Goan musicians there. His uncle's recommendation gave Anthony an opportunity to meet the music director, Naushad who heard Anthony play and said, "Your sense of tune is good, want to work?" Anthony's career thus started with Bombay Talkies in 1943. He started working with Shyam Sundar and Sachin Dev Burman in films like Dholak and Mahal. He also worked alongside musicians like Anil Bishwas, Gulam Haidar, Shyam Sundar, Naushad, Sachin Dev Burman, Ghulam Mohammed, Salil Chowdhary and Madan Mohan. In the mid-1950s Gonsalves attempted to merge the symphonies of Goan heritage with the Hindustani melodies and rhythms in films, and there you go! It was a success! In 1958, he did something that no one has done ever in the history of Indian music. He founded a strong Indian Symphony Orchestra with 110 musicians featuring Lata Mangeshkar and Manna Dey as soloists. This orchestra was premiered in the quadrangle of St Xavier's College in erstwhile south Bombay. Gonsalves also mentored stalwarts like late Rahul Dev Burman and Pyarelal of the Lakshmikant-Pyarelal team.
Bitter Moments:
His deep passion for Indian Classical music did not let him stay at peace in the company of his fellow Goan musicians. While on the other hand, he hadn't even had formal training in Indian Classical Music. That means he swung between the Goan music and the Indian classical music without belonging to both. They were two separate genres and the world wasn't yet ready to accept their fusion which was Gonsalves' love. This left him deeply disappointed. On top of that, in 1959, the then Minister of Information and Broadcasting, B.V. Keskar who had a barbaric view that "Indian Christians should not even be provided with jobs" refused to let Anthony compose a score for an animation film. He also banned the usage of harmonium on All India Radio. Sensitive Anthony's heart literally broke owing to all these incidents.
The Quitting Of a Legend:
In the year 1965, Anthony left for Syracuse, New York, and joined the music department at the Syracuse University. He became a member of the American Society of Composers, Publishers and Authors after moving to the United States in 1958. His son Kiran and daughter Laxmi were born and in the early 1970s, he returned to India. He did not even bother to let his former colleagues know that he returned to his hometown and preferred to live an anonymous life in South Goa. He didn't prefer to go back to the film industry either. The numerous symphonies and orchestral scores he wrote and composed are kept locked in an old trunk. At the age of 84, while taking treatment to pneumonia and low blood pressure at Goa Medical College, he breathed his last.
Honours worth Remembering:
In 2010, during the International Film Festival of India (IFFI) 2010, a documentary titled "Anthony Gonsalves: The Music Legend" that featured his life and works won the Special Jury Award. At the age of 83, Gonsalves was awarded the Karmaveer Puraskar, a national people's award at the 41st International Film Festival of India in Panaji.
Musicians like Anthony Prabhu Gonsalves live forever until there are beats in music.