Meet the young brother and sister who are mesmerizing the world with their magic.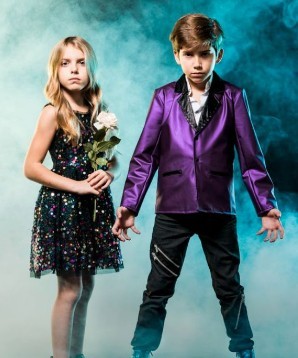 When recently two kids who stay very close to our abode came to me to show the magic tricks they learnt, I was totally immersed in their sharp-wittedness. The sister-brother duo showed amazing magic tricks with numbers, cards and letters. They said that they wanted to do a magic show in their school once the schools open post the Covid lockdown and so they have learnt the magic tricks by themselves. Children are innately talented. Just a little polish to their abilities is enough to enjoy their lustre. While I'm still dwelling in the enchantment these kids caused in me, I happened to read about the Global Child Prodigy Award winners for the year 2020 and came across two prodigies, sister-brother duo who received world acclaim with their magic tricks. Well, the story drew my attention when I learnt that the brother has appeared in his first magic show when he was just one day old. Yes!! ONE DAY old. Woah! Let's get into reading more about these magical kids and know how they are setting the bars high to other senior magicians as well.
Illusions That Leave You Jaw-dropped:
An illusion of sawing his sister Brooklyn into half, appearing to pull six taller girls out of a suitcase and many more mind-blowing acts come like butter cakes to Kadan Bart Rockett. Kadan and his younger sister Brooklyn are ruling the magic world since their childhood days. If I say that Kadan and Brooklyn gave their first shows when they were just one day old, you will dig deep into the details to make sure that I'm not bluffing. Today 15-year-old Kadan appears along with his 13-year-old sister Brooklyn on stage to take everyone into the world of illusion. The kids have become talented in awing people with their enchanting tricks. The kids might have derived this flair for magic from their father Brat who himself is an accomplished magician who presents a full-length show that includes over seven major illusions using everyday objects to create hilarious and breathtaking illusions. Bart also hosted CBS's Kids World for several years, and they have their own family show, The Bart Rockett Show.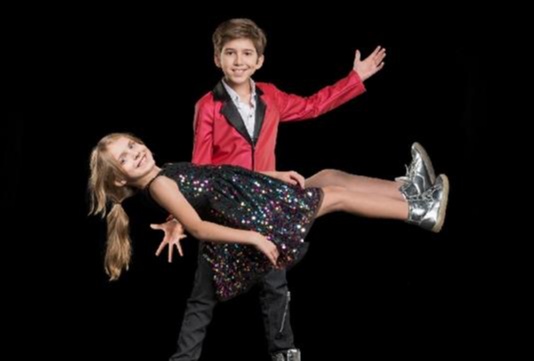 The Youngest yet the Most Recognized:
Bart and Brooklyn became the world's youngest professional illusionists. They are known worldwide for their unique take on the magic tricks. They just pick up the everyday objects to create hilarious acts out of them. They have circled the globe twice having to make their presence in over 40 countries. While Kadan enchanted people in more than 1000 stage shows, his two years younger sister Brooklyn has made her appearance in more than 500 stage shows. The magical little ones appeared on the NBC's show; America's Got Talent and stood among the Top 14 Finalists.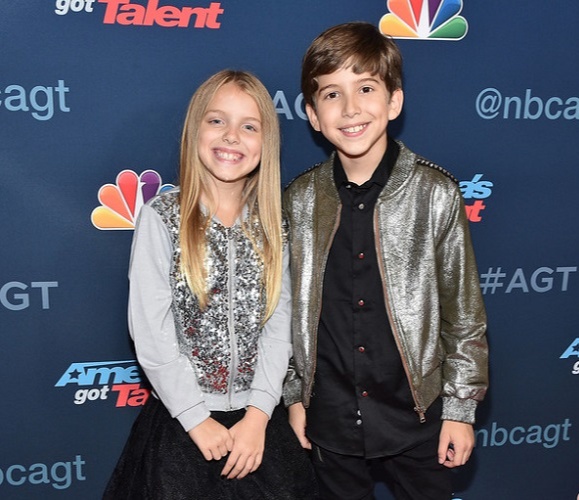 Their YouTube views range up to over 14 million and the number hasn't stopped growing. The Little Champs were also casted in six movies including the "Dark Skies," in which Kadan played the lead alongside the actress Keri Russell. The little magicians also have appeared on numerous TV shows including the Blake Shelton's NBC Special, Heidi Klum's Seriously Funny Kids, etc. Kadan Brat appeared in the Season 3 finale of Little Big Shots in July 2018. Kadan and Brooklyn separately starred in around 20 national commercials like Tombstone Pizza, McDonald's, Doritos, Walgreens, etc. Kadan gained recognition as the youngest child in Hollywood for having done stunts like hanging from a 25 story building during a kidnapping scene for the TV Series Rush Hour on CBS. More than 120 countries in the world have seen these wonder kids on their television sets. Besides the Film, TV and Commercial work, Kadan also plays his enchanting role in the live stage production, CIRQUE: ILLUSIONS OF GRANDEUR that played in 2,000-3,000 seat venues while touring. Kadan aspires to combine all of his passions to produce a variety of entertainment-oriented projects that will inspire and touch people's lives in a positive way. When Simon Cowell himself referred Kadan as a "Real-Life Harry Potter", then do I need to tell anything more about his skills?
The Prodigies:
The Global Child Prodigy Awards, the first and only organization globally to recognize talents from various countries and backgrounds was conferred upon the brother and sister. The GCP Awards list includes the children having extreme competency in their field of interest, such as painting, modelling, writing, entrepreneurship, martial art, music, social work, etc. Kadan Bart Rockett and Brooklyn Rockett received the Global Child Prodigy award in January 2020 for their exceptional talent in magic skills. The magician kids were listed among the Top 100 Child Prodigies of the year.
They both have achieved great success at a very young age and surely have a long way to go. We wish Brat and Brooklyn enchanting lives ahead.